We at Modern Kiddo love vintage inspired goodies…and if you're a regular reader then you know that the sixties are one of my favorite decades to play around with. Let's get inspired by the graphic coolness of that mod mod world!
Presenting a future shoe-gazer, indie superstar or little scooter boy….from fun lovin' Etsy peeps Charlie and Sarah!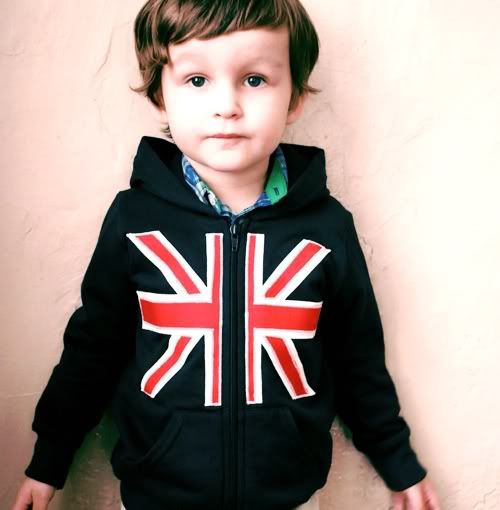 And speaking of  scooters—check out this adorable ride-along learner bike from kiddi moto. You're kid will be the heppest cat on the block rockin' this Vespa! Beatle boots not recommended while riding (didn't have time to source some Carnaby style band-aids, doncha know….).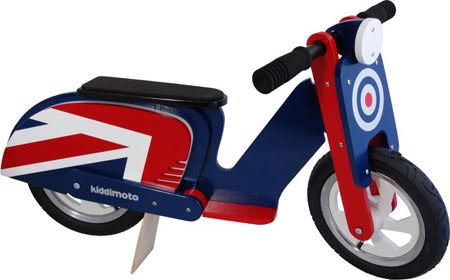 You know how I'm head over heels in love with this dressie from FaithWorks4U and I just had to bring it back for another go-go. Heh. Sorry. Couldn't resist.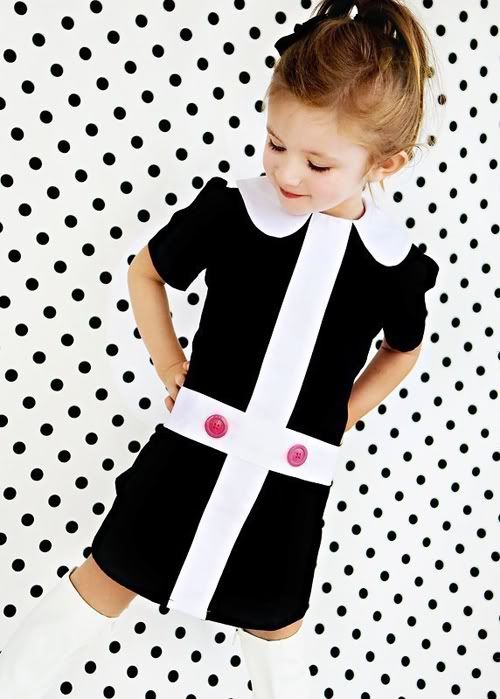 This mod little treeclimber is sportin' a shirt from Etsy sellers babybolt. I just love the little playful touch of gingham. There's one for boys….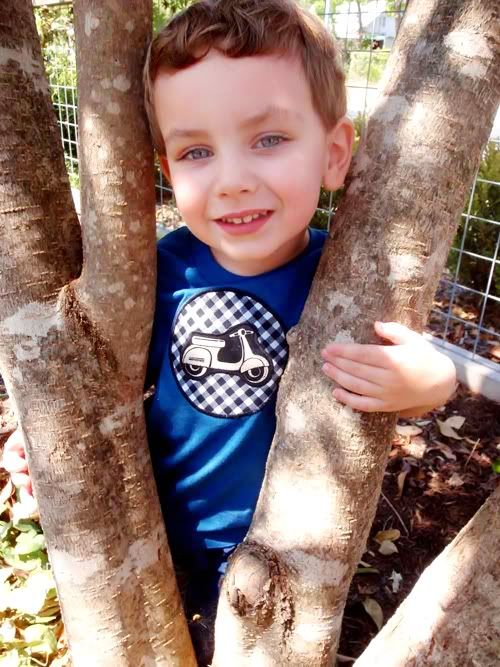 …and one for girls!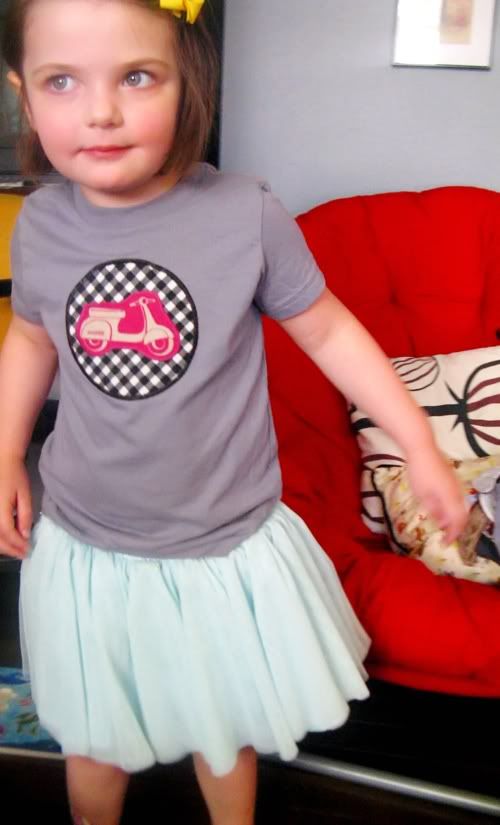 San Francisco cutie tartlette makes sweet dressies for little girls, but this Mondrian-inspired mini is simply TOP of the POPS! Your little Twiggy will be the hit of the playground.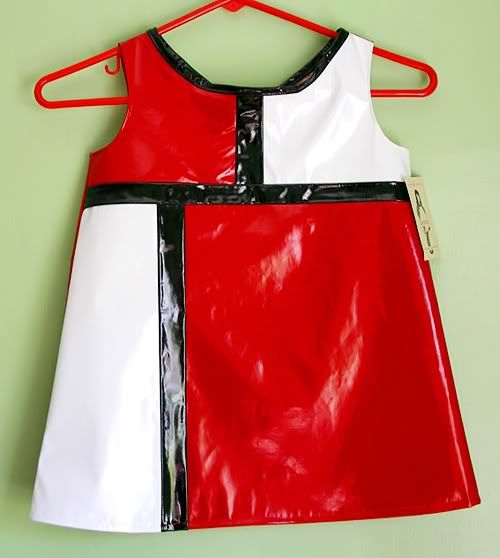 I love the bold graphics on these Karen Hilton Designs pillows. God Save the Queen! (and my bank account….)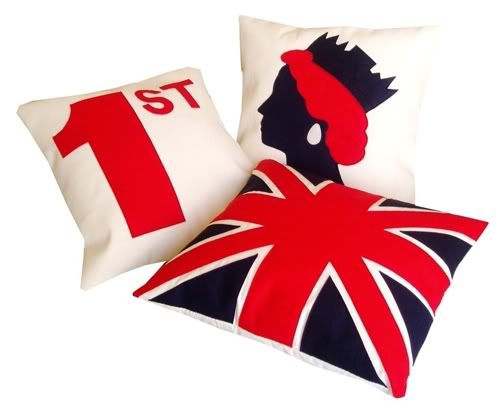 This adorable Q-Star bib will only run ya 15 clams and is made of Japanese cotton linen. Fancy!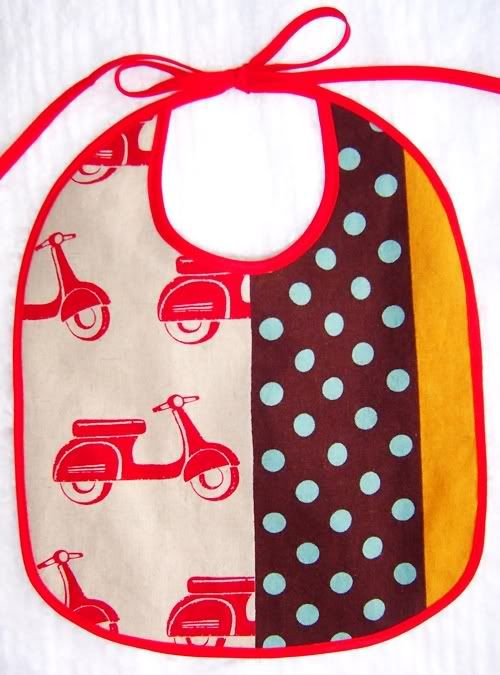 I love this print from Sugar and Cream—how cute would this be in a little nursery? The kitty helmet is killing me, but the message is just also a sweet little reminder.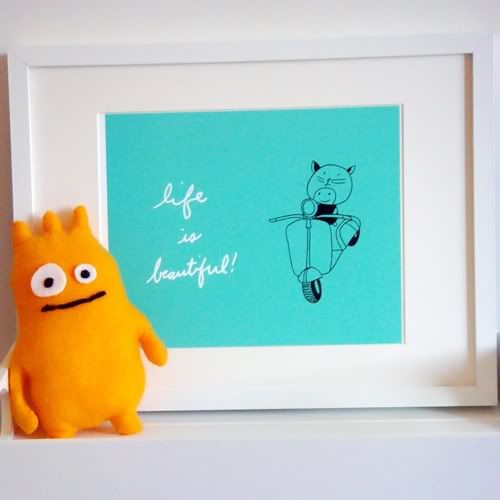 This little dressie from Etsy sellter AlltheNumbers is not only cute as all get out, it's extremely clever too! Would you believe it had a former life as a man's button-up shirt? Mmm hmm. So now it gets to skip a day at the office and can go rollerskating instead. Sweet!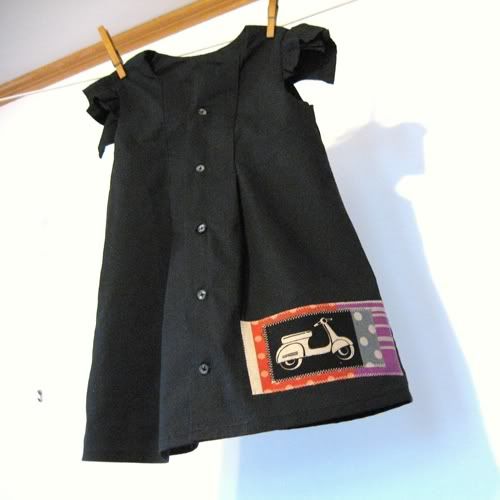 Polka dots and Vespas? This little romper is like Dottie and my secret love child! JoeyandAlthea are responsible for this little snippet of cute.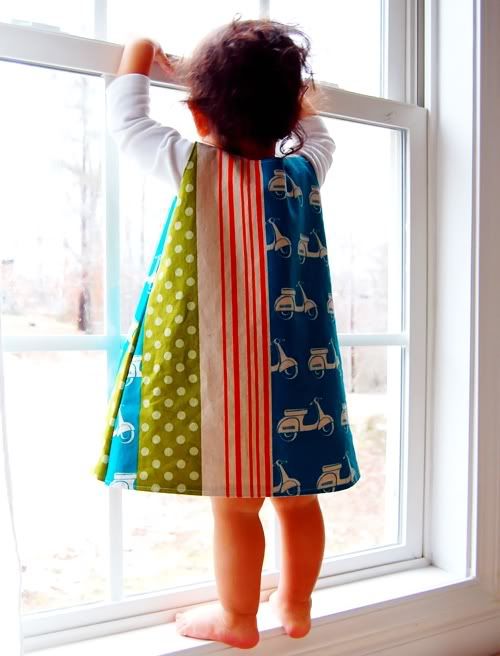 Listen, you're never too young to appreciate a little 60s fun! This rosey-cheeked cutie easily proves my point! Grab yours from babybolt. Um, the onesie, not the baby.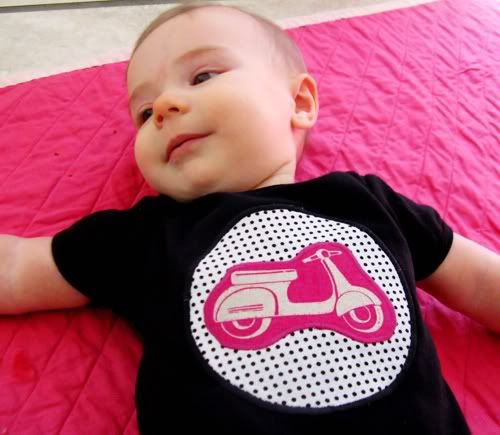 So what are you waiting for? Ready…..steady….GO!