Oh Friday Friday, one of my bestest days of the week! So glad you are here my friend…and so glad YOU are here too, lovely readers. Just wanted to share some fun things with you that caught my eye this past week:
Summer has kicked into high gear and I'm sure many of you have little roadtrips and family outtings planned. I loved this sweet USA cork board that the lovely Grace over at ever-inspiring design*sponge created as a fun way to map out your travels. I think it would be really fun to make one shaped like your state (HOLLA MICHIGAN!).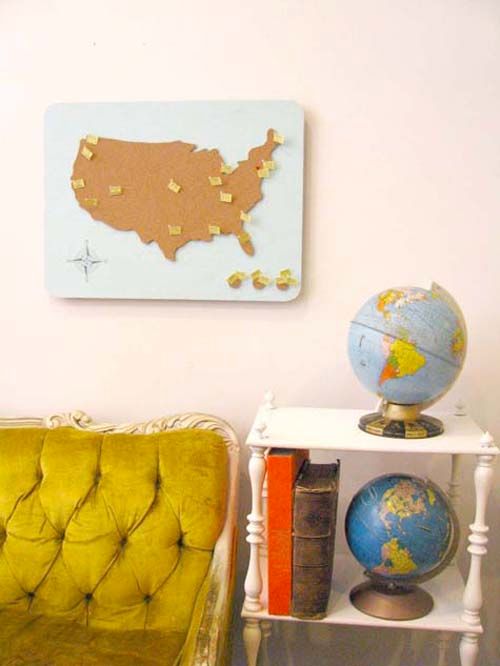 To find out how to make one of these for yourself, swing by design*sponge.
My friend Jenny turned me on to her sweet pal Andrea of Hula Seventy. She's officially on the top of my list of "Girlies I Need to Know Better". Her photography is so dreamy and these snaps from their summer of Road Trippin' makes me smile.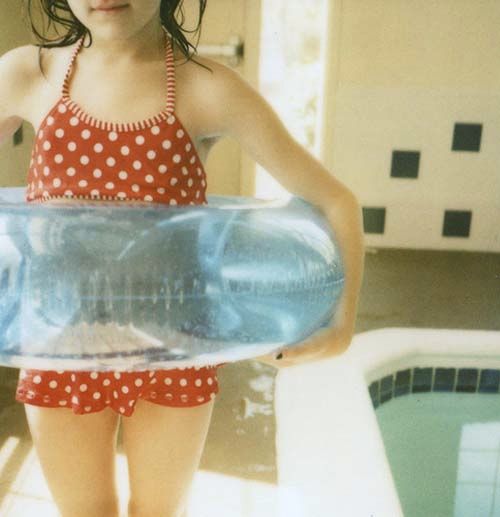 Find more awesomeness over at Hula 70.
Our sweet pals Jamie and Jacinda at Prudent Baby always have such fun crafty ideas. I love these red, white and blue jelly beans pouches.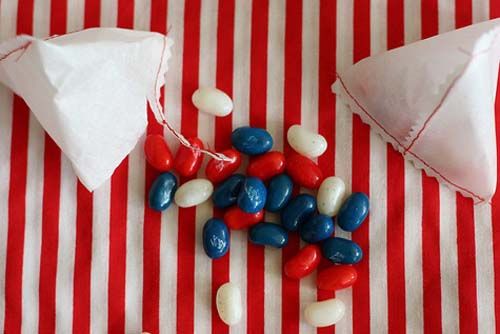 Complete instructions over at Prudent Baby. Or, you know, bribe someone crafty like Dottie to help you out.
Speaking of my Crafty Gal Pal, THIS ONE GOES OUT TO YOU MISS DOTTIE! You are a little slice of heaven, lady. Thanks for being such an awesome travel buddy last weekend! *mwuah!*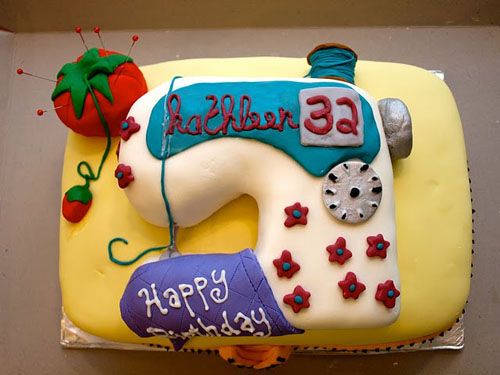 Found on Scissoring via Grosgrain Fabulous.
One of my other favorites is the brilliant Teri over at Giddy Giddy. Look at this adorable Fourth of July romper she made! Yeah. Vintage Rhino fabric?? So good.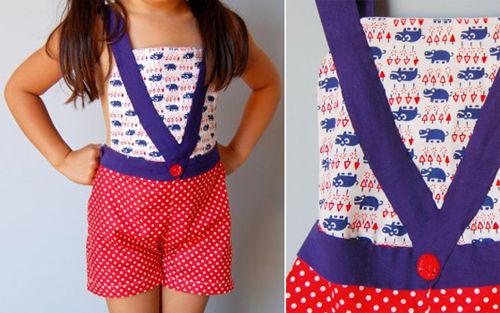 Find even more inspiration over at Giddy Giddy.
My darling girl Pilgrim is so thoughtful. Even though she's an Aussie, she did this bang up 4th of July Etsy roundup just for her State-side pals! As usual, she has read my mind and procured a charming collection of EVERYTHING I LOVE. Sigh.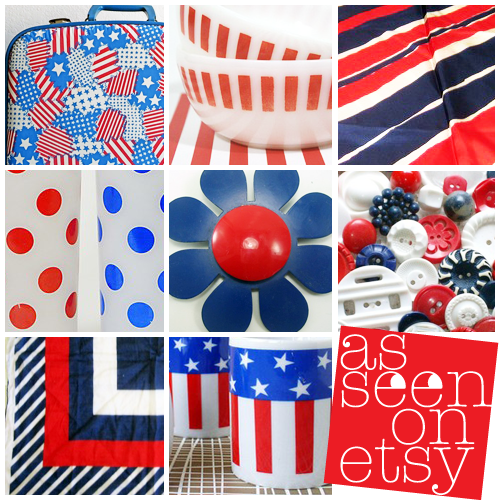 Don't forget we have an AMAZING $50 Gift Certificate giveaway happening for Draw! Pilgrim. Enter today!
One of my new favorite finds is Make Something Happy, from the ladies of Rock, Scissor, Paper. I loved this flashback post they did on last Fourth of July where they had a CAKE vs PIE throw down party! What a cool idea, huh.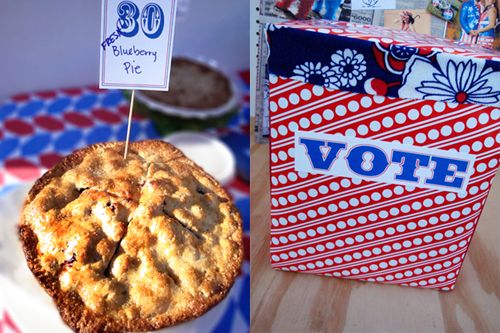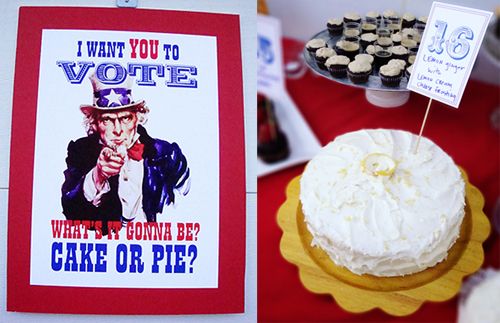 Just in case you were wondering….CAKE WON! Check out the full Cake vs Pie Battle over at Make Something Happy. It's awesome.
And finally….a little Fourth of July Sweet Treat for you to watch with the Kiddos. This little short from animation rockstars PES just makes me smile. Fireworks + Peeps= AWESOMENESS. Hope you dig it!

Have a super duper HAPPY FOURTH OF JULY my friends! We will be in a BBQ induced food coma on Monday and taking the day off. We'll be back again on Tuesday and will expect a full report on yer weekend. Over and out!