By now your home should have been filled with the sweet sounds of a vintage Christmas! Thanks for all the kind tweets and comments—I'm so glad you guys liked my Retro Holiday Mix, vol 1. This week's mix is a tad more lively (as opposed to smooth and groovy), and chock full o' fabulousness that I know you'll love.
For those that missed Monday's post, here's the dealio! Over the past years I have wanted to digitize my vinyl as a way to preserve it—and so I could share it with others. I've transformed a fair amount of my albums to MP3 and thanks to the help of my super cool friend Spencer I've managed to build a fun menagerie of retro MP3s. I love cranking my old LPs around Christmas and wanted to share some of my favorite vintage holiday tunes with you! Some highlights of this mix include faves from my childhood albums: Sammy Davis Jr., The McGuire Sisters, The Pepperment Kandy Kids and the Jackson 5 (my top fave retro holiday album).
So without further ado, I'm pleased to present: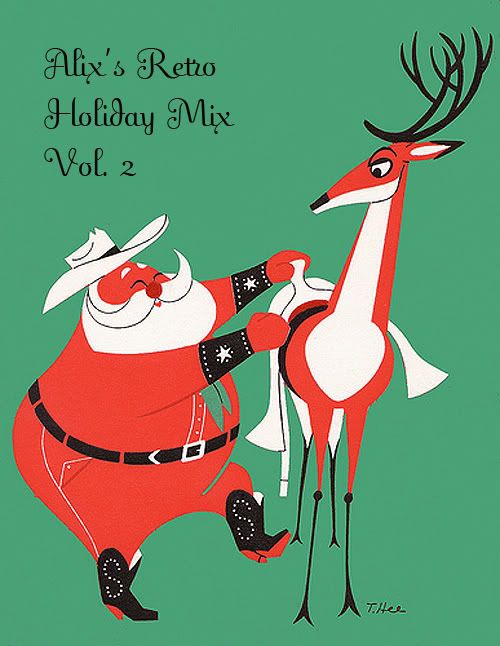 Please share the love and feel free to tweet/pass around. I just ask that you credit me, pretty please, @galexina!
{PLEASE NOTE: MIX IS OFFICIALLY UNLOCKED!}
DOWNLOAD ALIX's RETRO HOLIDAY MUSIC MIX, VOL. 2 HERE