Happy Monday, everyone! Did you have a good weekend? I hope you got some extra sleep.  Did you get that thing done you wanted to do? Oh, I'm so glad!  I know, Mondays can be rough, but darlings, we'll try to make it extra delightful today with some good ole fashion e-thrifting as Miss Alix likes to call it.
Let's start off with this little girl's Jackie Kennedy-in-training  matching dress and coat set. Unbelievably cute!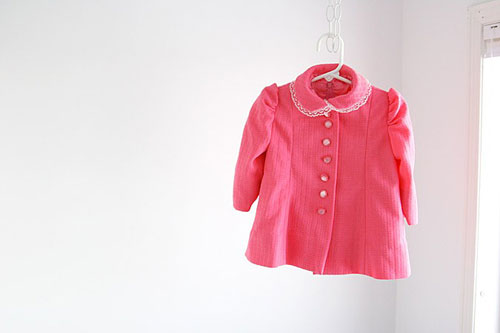 Next is one of my favorite things EVER. Red shoes. Really, what girl didn't grow up with a desire to own a pair of red shoes? And I love this sturdy pair of red oxfords.  They are size 2-D, which sounds like it might work for a wide footed girl, like my Peach–who the doctor said has feet like little irons. I'm assuming that's good…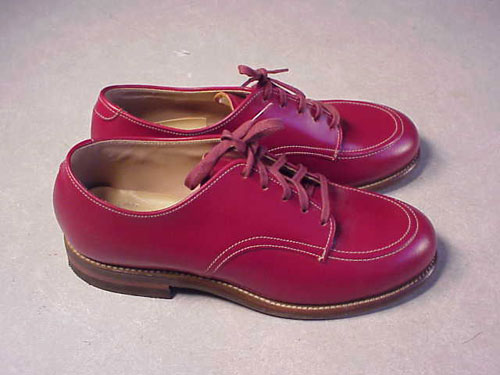 Although you prolly won't have your little girl riding a Vespa any time soon, she can at least look the part with this adorable plaid scooter dress. Just darling, eh? From Etsy seller Thegetup Vintage.
And plaid also works nicely for boys, don't you think?  Particularly if it has permanent press involved like in this dashing little two piece of sixties goodness.  Quite brilliant, Etsy seller SleepyOwlVintage!
Any little girl would have a WHALE of a time in this little number, don't you think? OK, I need a minute to discuss the whale. I think all whales should be as cute as this one with its eyelashes and a bow around its water spout?  Oh and to sweeten the deal, this is actually a three piece set–bloomer and little baby bonnet included. Yes please, Corey7433! Yes please, indeed.
I know we live in a (thankfully) political correct era and let me first say that I am part Native American (Okaneechee band of the Saponi tribe to be exact) but this little injun showing off his tomahawk on this romper is killing me with the cuteness.  This made my day,  Etsy seller, Giggleboss!
Ahoy Polloi with this little Lacoste number from Robot Parade for Kids.  (Bonus points  for all of you Caddyshack fans out there who got the reference!)
Check out this cockadoodle doosie! I am in love with this vintage orange checkered little dress. Even the rooster is well dressed! From Bradley and Jessa over at Ebay.

I started out with accessories and I'd like to end with accessories–like this very fashionable fedora for the young dandy. Geniune milanette weave. And genius fashion too!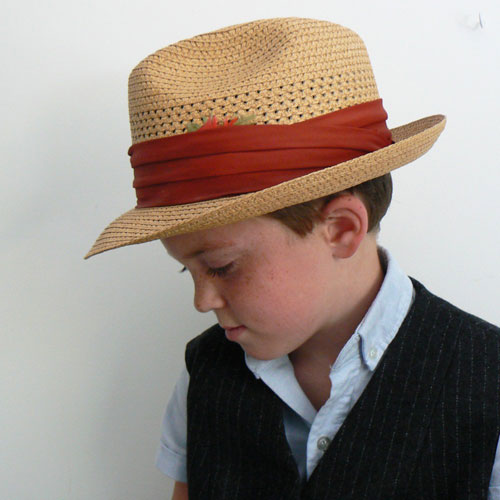 Happy Monday, ya'll!