Did you all have a wonderful weekend?  There is something so lush about August.  Time to make that last trip to the beach or possibly the lake house.  How yummy is that?  Unfortunately, my entire family came down with a bad case of the sniffles which slowed us down this weekend. So what a good excuse to stay inside cuddling my computer to do some e-thrifting. Also these summer colds remind me to spend a bit of time looking for some good deals on vintage hankies too!
But anyhoo—on with the vintage kiddo goodies!
I can't help but go freaky over tiki, what with Tiki Oasis next weekend.  I can't wait to read Alix's post from it. Whoohoo!!!!  And this little terry cloth lined boys Hawaiian shirt would be a great addition to any little person.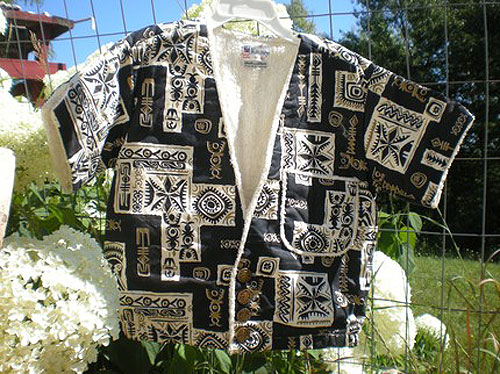 A is for apron as well as the sweet apple that adorns this vintage apron from the fifties.  With red tipped vintage lace no less!
Speaking of aprons, I think smocks are like the aprons of the 60/70s. And here is a sweet one that kept someone's super sassy outfit looking clean. This art smock looks like it didn't see to much time with Cray-Pas if you ask me, but that just means it is in better shape for your little budding artist!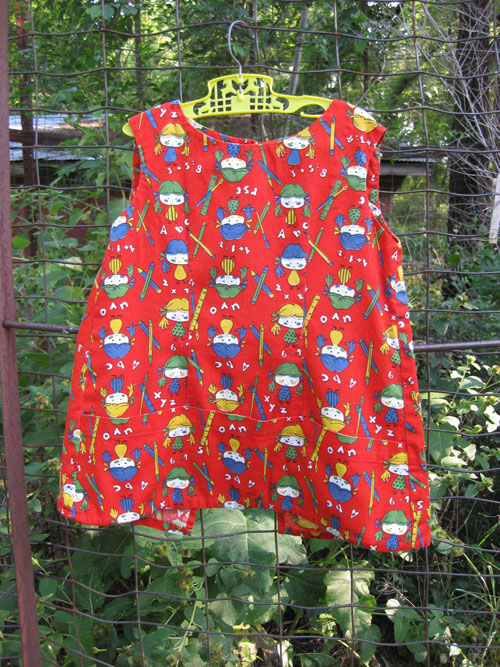 TOOT!  The shirt says it all. TOOT indeed!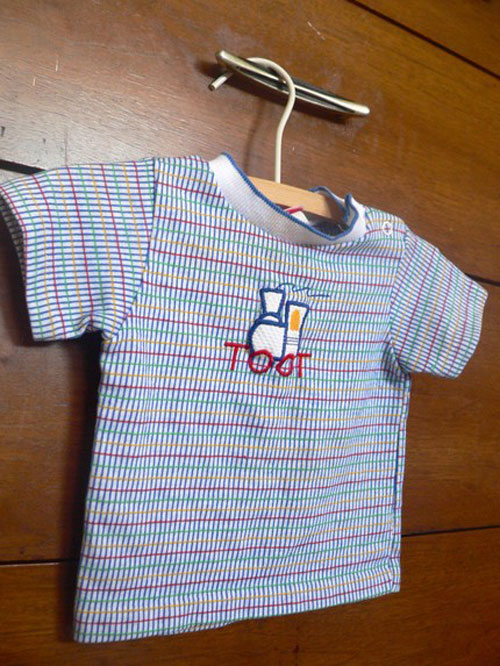 Do you guys remember Nina from Zoom. She could do that cool thing with her arms and totally rocked the hubba bubba talk. Well, she so would have worn THIS dress. It is Zoom cool.
Well, it looks like we weren't the first generation to dig the owl. Afterall remember all those macrame owls from the seventies? Well I have a feeling the mom who bought this rad jumper made a couple in her time.
Stop. The. Presses. You MUST check out this little plaid jacket because it is perfect. Where is the app that turns kids size clothing into adult size, hmmm? I'm so going to the genius bar with that quandry…
This sweet little pink plaid jacket is a wonderful wonderful wonderful–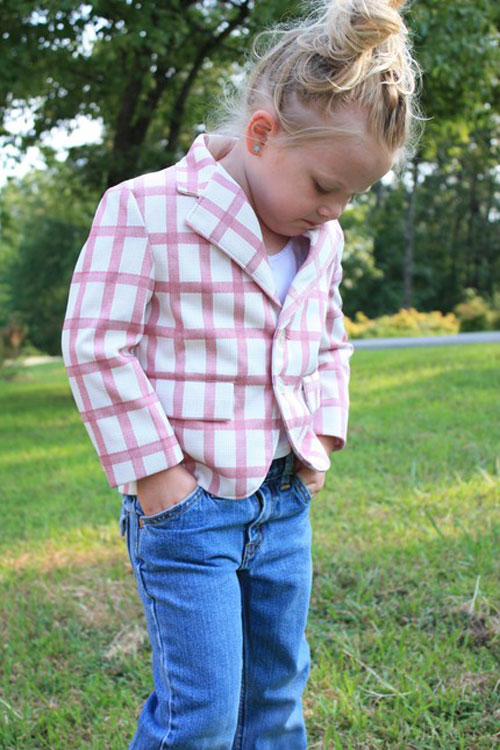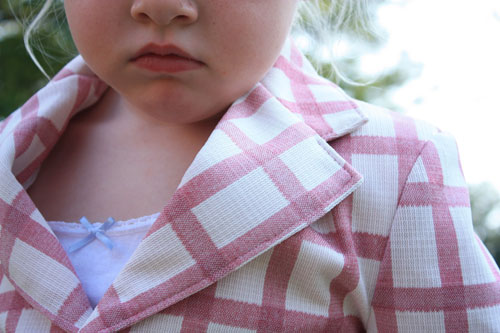 Clearly I am mad for plaid right now. But how can I resist with adding this dear little friend.  As if the plaid wasn't enough… They added ricrac.  It's like you KNOW my weaknesses!  If this isn't bought by the end of the day, you leave me NO CHOICE but to buy it myself.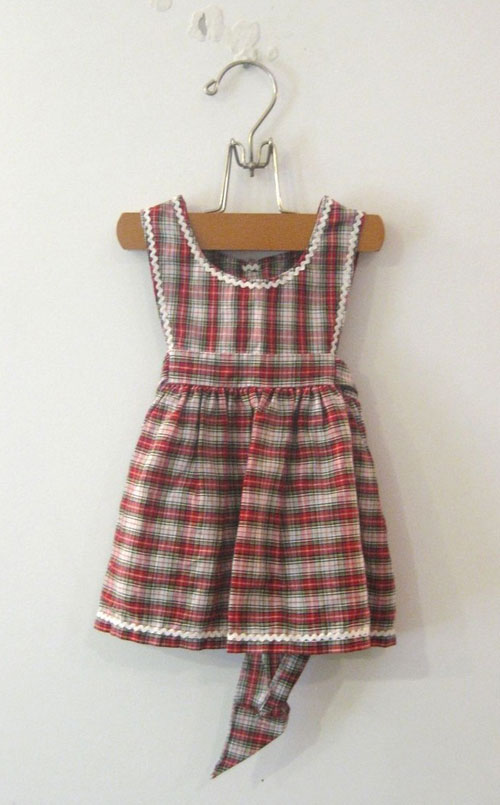 Who wouldn't rumble for the bumble!  Bumble bee, that is!  I'm such a fan of the honey bees and it is so nice to see one on a boys clothing and this vintage baby boy blue top is too dear not to pass up.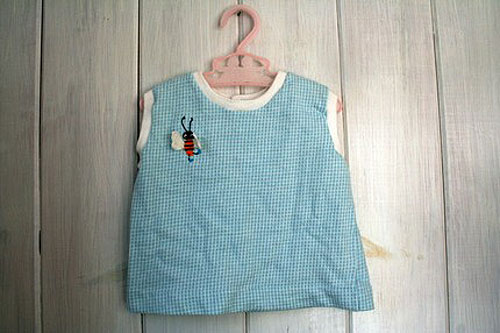 This is more relevant to my parents' generation than mine–but these skates are just wonderful regardless of any decade.  You just can see the Hardy Boys yellow bookbind peeking out of the overall back pocket of the little goy skimming along in this sweet skates–with key to boot.
Anyway, have an amazing week and if you are into vintage or even if you aren't—check out our amazing vintage Irmi lamp giveaway from Little Miss Heirlooms, Priscilla Barros!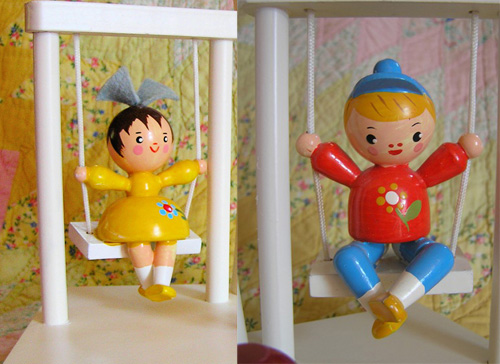 Happy Monday!