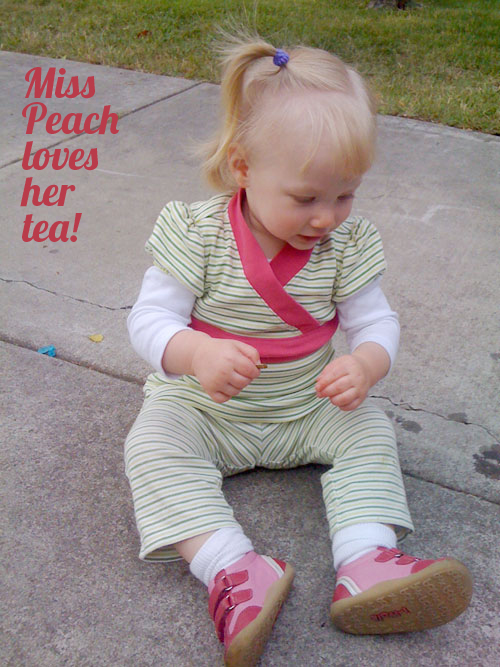 Although I was quite bummed I couldn't attend the Tea Collection open house with Alix (I was in LA for E3 at the time), I still wanted to do a little post on how much I love Tea Collection!
The Peach has been wearing Tea Collection dresses and leggings since her earliest days.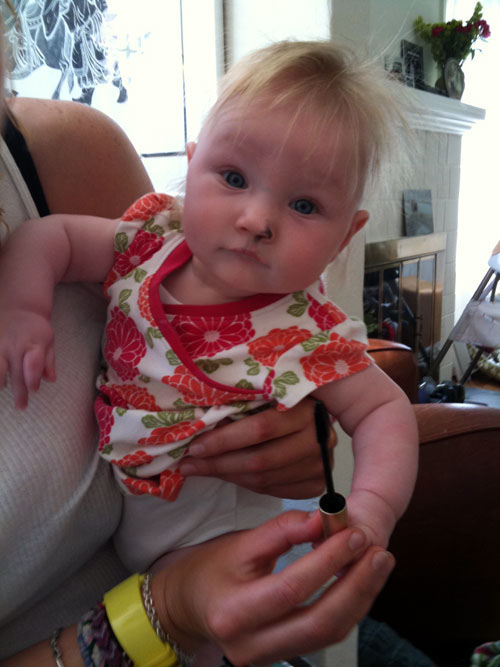 The lovely wrap neckline is perfect for getting those big baby heads through.
The patterns are also sso jolly and not condescendingly BABY, if you know what I mean.
The dresses turn into tunics later because I just hated taking them out of rotation.
I just love that the brand grows with her.
Here are some recent pics of the Peach I snapped wearing some of the goodies I received in the gift bag Alix brought back for me. It included some wonderful pieces from their upcoming Mexico-inspired collection that I know will become staples in her wardrobe. Like this dandy top. Perfect for the balmy weather we are having right now.
And I love love love this turquoise terry hoodie that is so darn wearable and the first thing the Peach grabs before she heads out to the park. It will be available in the Fall so keep an eye out for it.
The first wave is already on their site (the Jardin Azul collection) and I can't wait to see Tea Collection's full fall line! Squee!