Happy Monday, everyone! Did you all have a wonderful weekend? We did! I know Alix spent the majority of hers huggin' on her guys after her looooonng trip to Prague.  I spent a bit of this weekend with the Peach at her first swimming lessons.  Since we live in a seaside town, it makes sense to know how to swim.  I wish I bought some of those on sale bathing suits from awhile back. Sigh!
But I am super excited about this week's grand selection!
This vintage girls red white ruffled dress.  From eBay Zeke989.  I think it looks exactly like what the youngest girl, X in the Partridge family would have worn!  Tambourine not included.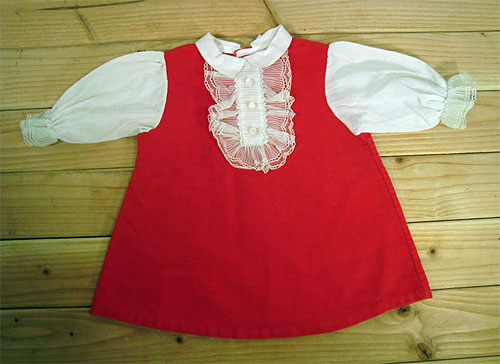 I think this boys winter coat is perfect for going into fall and is lined with fur. New with tags and in a big boy size of 10/12 to boot! From eBay seller Magnolia's Vintage.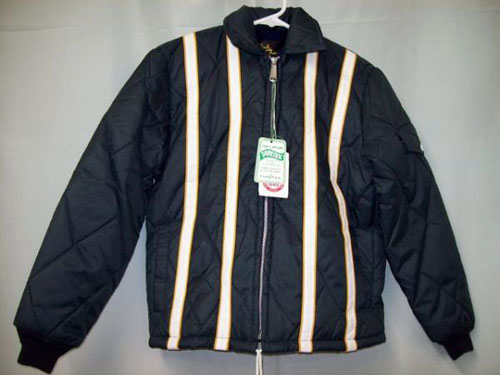 What is there not to love about this great vintage cardigan? The sweet detailing would be great with any outfit. I love girly stuff that isn't lacy or pink and this sweet cardi fits the bill perfectly! From eBay seller, finer with age.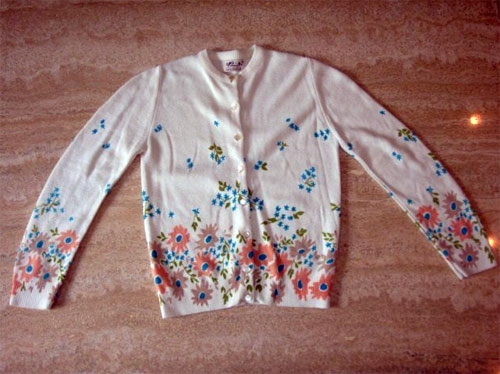 Vintage letterman sweater? Yes please! And this is too cute for works. Perfect for a little one names Taylor, or Tom, or Tiffany.  Or Wolfie…  From eBay seller, kjtoys.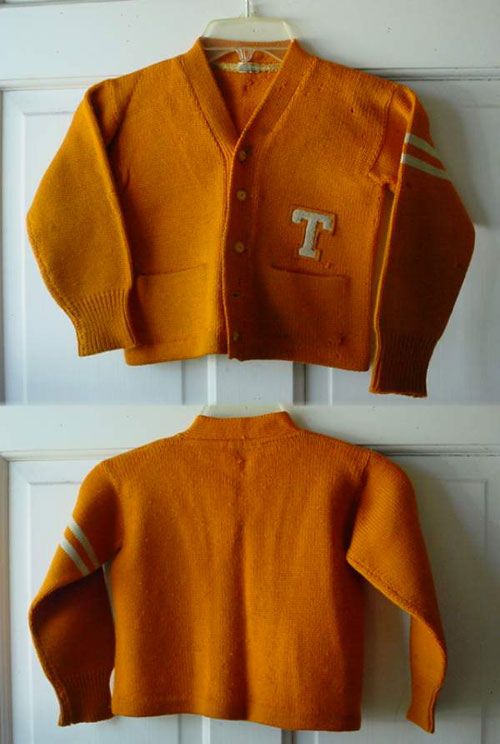 Someone needs to make these again because they are adorable. Vintage rubber cowboy rain boots. Nuff said. From eBay seller eegnats.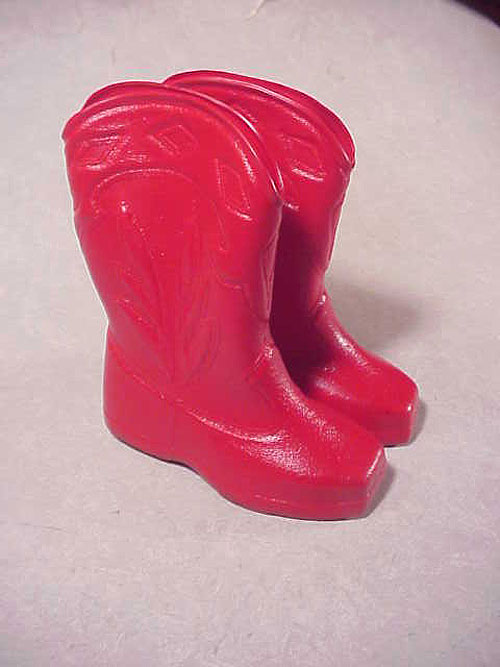 You know I can't get enough plaid, but a yellow plaid is particularly wonderful in skirt form. Imagine with little yellow clogs. aah!!!! From Etsy seller, Poppy&Bean.
Bunnies, ruffles, gingham aren't enough–well then let's just add a little bow to the bunny. Like they did with this vintage baby outfit.  I'm in love. From our girl, Heather at 3 Ring Circus!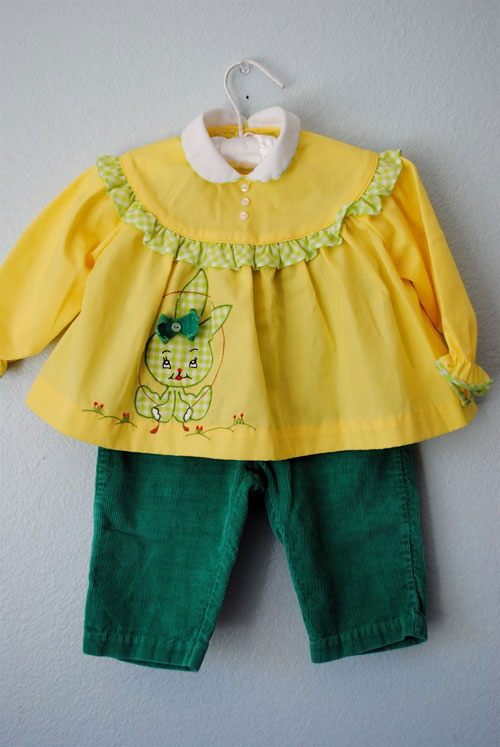 Pumpkin perfect little patchwork jumper.  It just screams fall school days to me. Dontcha think?From Etsy seller,  Ms. Tips!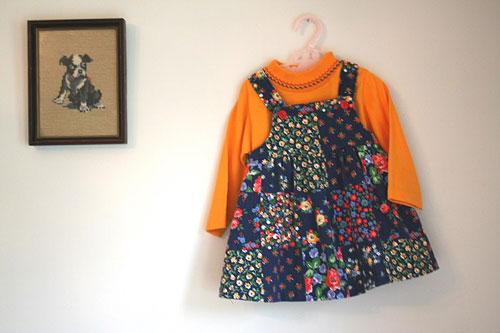 These vintage toddler stripey mary janes shoesies make me smile just looking at them. Now imagine a sweet snuggly little baby's chubby foot in it.  Ah, that's the stuff!  From Etsy seller, Woolly Mammoth Vintage.
This red white and blue elephant romper is killer.  It must be summer somewhere.   From Etsy seller, Fun with Puns.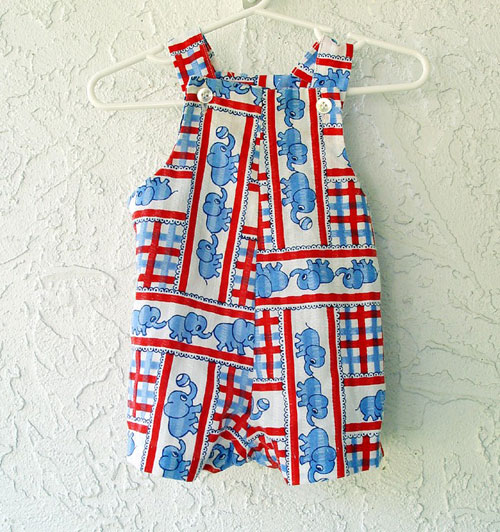 The days are getting shorter and cooler–which means inside crafts. And Lishyloo has this grand vintage craft book that just looks so good that you better buy it before I do!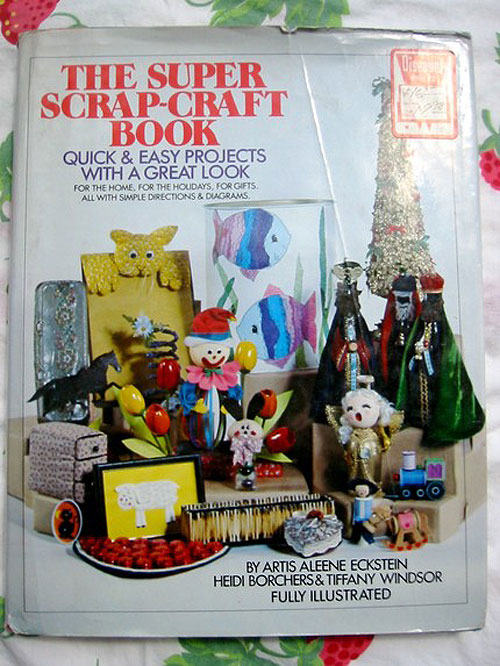 Happy Monday, everyone!