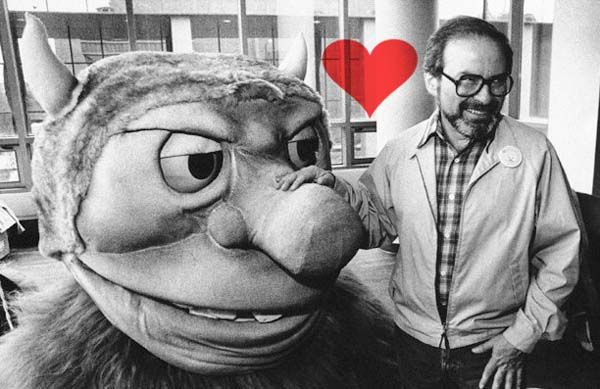 I was so saddened to hear that Maurice Sendak died today at the age of 83. He created so many magical worlds for children to explore—none more famous than the brilliant, Where the Wild Things Are. This was one of Wolfie's absolute favorites when he was little. Our copy is taped and dog eared from many bed time readings….it makes me happy just to see its well worn, well-loved pages. Wolfie had a "Max" plushie as well as 2 of the "Monsters" and I can still see his little three year old self walking around with them in hand.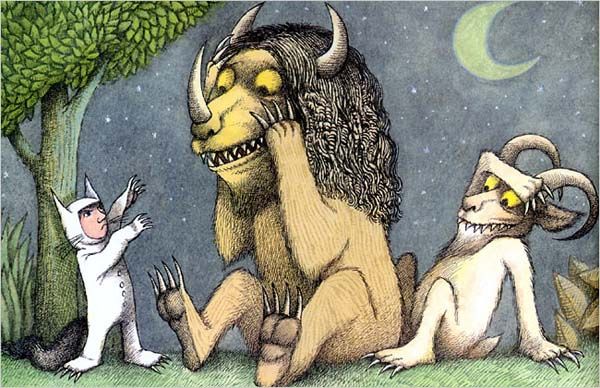 All of Maurice Sendak's other books are marvelous too. One of my favorites is the lesser known, What Do You Say, Dear?
 (1958) which was a collaboration with Sesyle Joslin. I loved it as a kiddo. The illustrations are so awesome!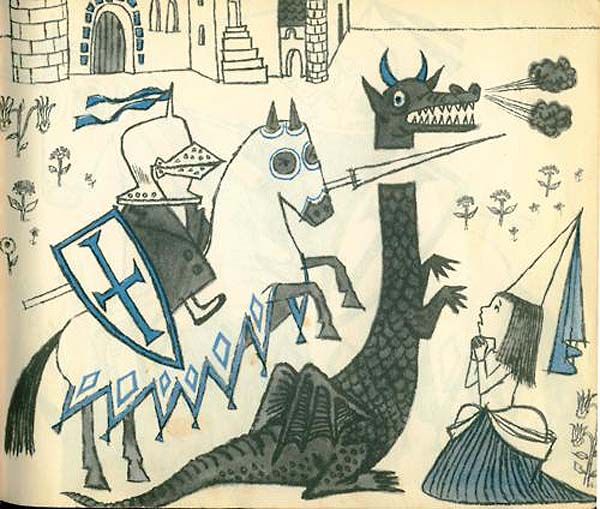 And then there's In the Night Kitchen. Which is a little surreal but weirdly wonderful! And of course "The Nutshell Library" (1962), a boxed set of four tiny volumes including "Alligators All Around," "Chicken Soup With Rice," "One Was Johnny" and "Pierre." If you can find it, the Where the Wild Things Are (and Other Maurice Sendak Stories) DVD is really great….it has Carole King singing folksy cool musical versions of all the songs. Did you read these books to your kiddos? Did they love them too?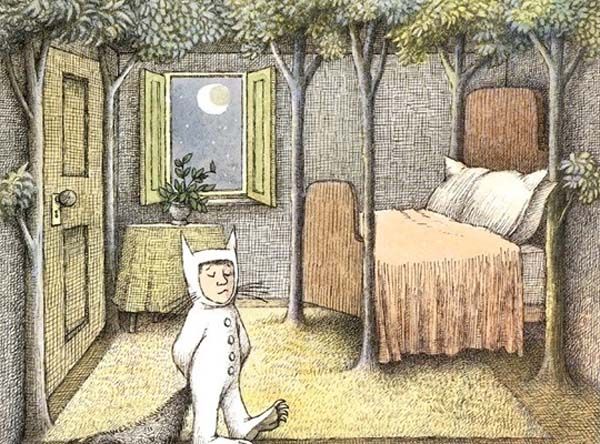 Such a creative mind….Mr. Sendak, we bow down before you. I hope wherever you are you continue to make mischief of one kind….and another.