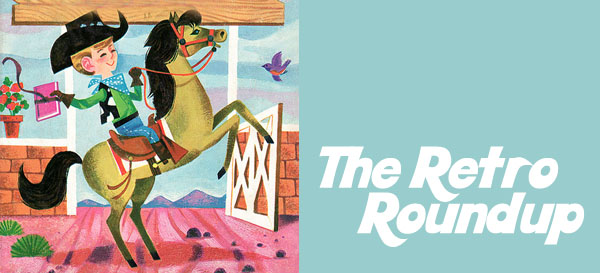 Easter is wonderful for so so many reasons that extend beyond its original meaning.  The Easter Bunny, honey baked ham and most importantly, the pretty pastel first spring dresses for girls. So please indulge me with this collection of Easter dresses as I reminisce about my own childhood and the excitement of the pretty pretty dress that hung on my door waiting to be worn to find my Easter candy!
This dress. Swoon.  From Etsy seller, Vint Condition.
I'm sure the Easter bunny would totally leave some extra jelly beans for the cutie wearing this darling dress. From Etsy seller Tracy Ann's.
Would you look at this cutie lady Easter Bunny applique? Perfection. From Etsy seller, the Runaway Pancake.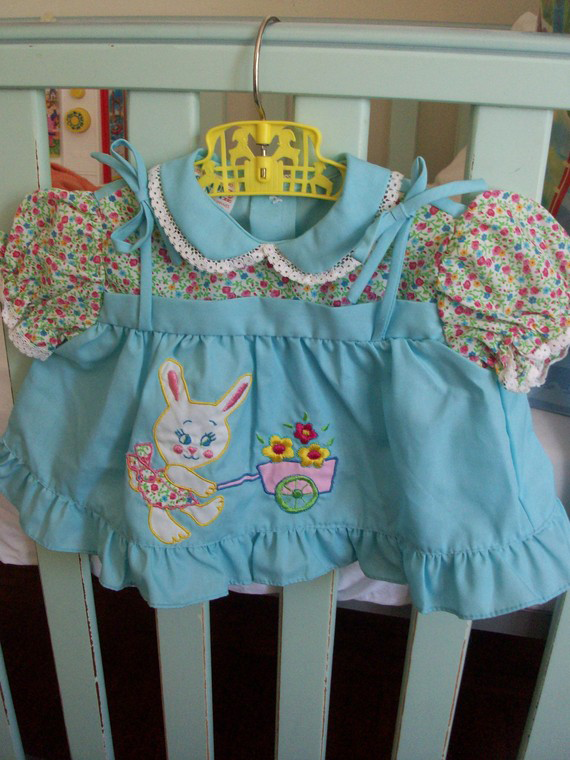 This peekaboo bunny dress is too adorable for words. And I love the ric-rac grass accent. Sigh! From Etsy seller, Pinkleberries.
I would have given my chocolate Easter Bunny in trade for this pink frilly dress when I was a kiddo. Just frou frou brilliant. From Etsy seller, Baby Tweed.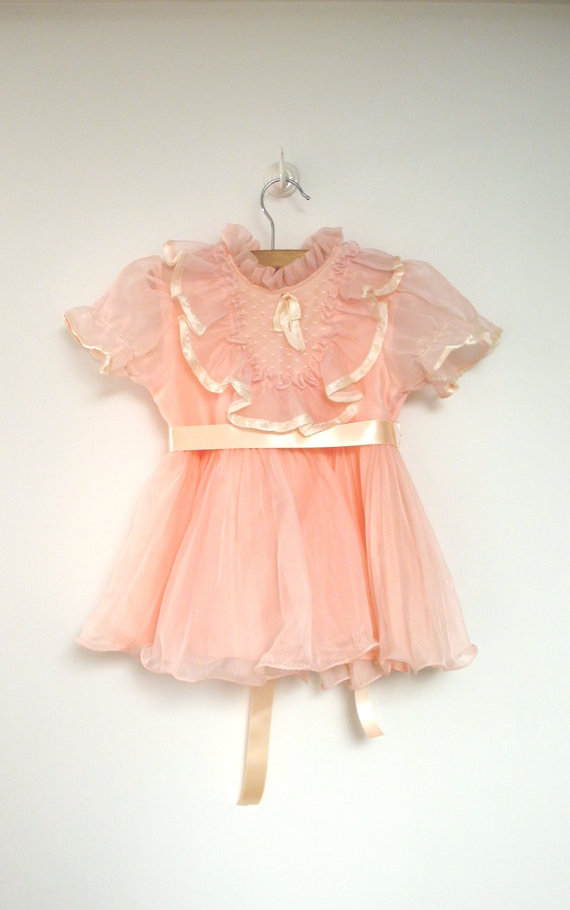 Wowza! This little girl in this little dress? And the little bits of lace? So darling! From Etsy seller, Just Zipity!
Oh yeah–this perfect little pastel green dressie give cuteness goosebumps! From Etsy seller, Rhymes and Riddles.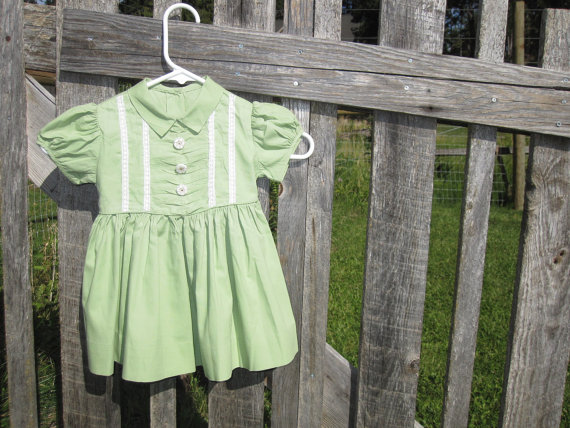 OK, I know I just showed two dresses with bunnies, but I'm going for broke here and feature another. Because it is too cute not too. AND a nice knitted one for anyone whose Easter plans may include snow shoveling… From Etsy seller, Kitsch Parade.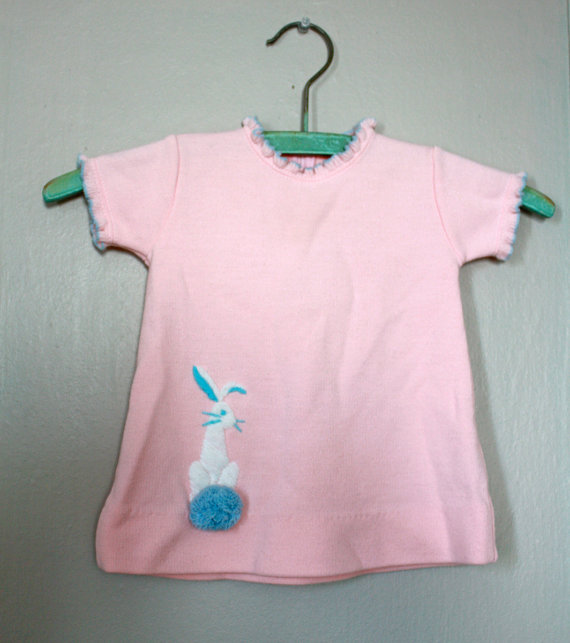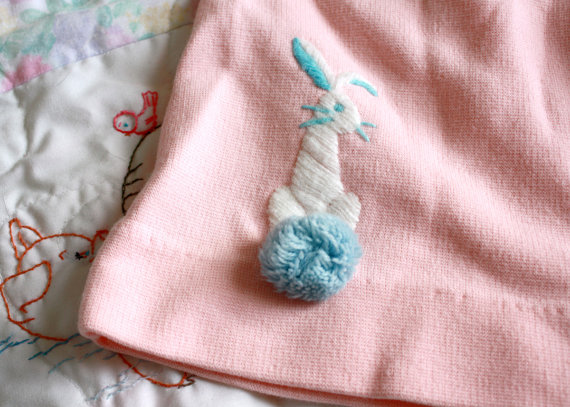 I just love orange for Easter. It makes me think of the carrots. Hee hee! From Etsy seller, Breed Baby NYC.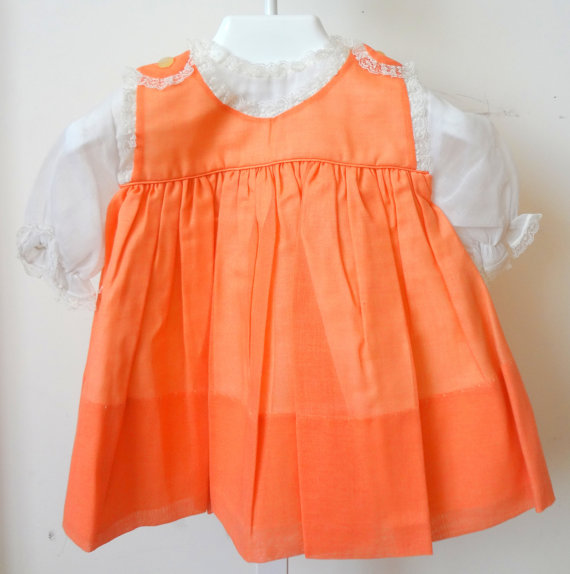 Lavender plaid perfection, anyone? From Etsy seller, Baby Tweed.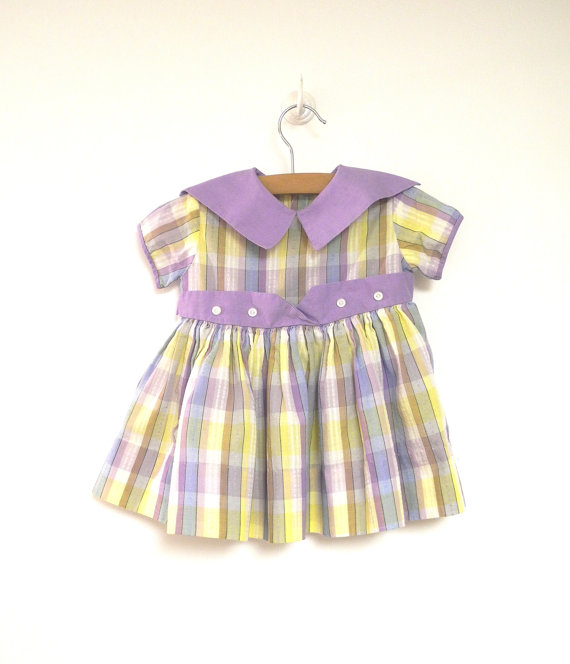 Happy Monday!