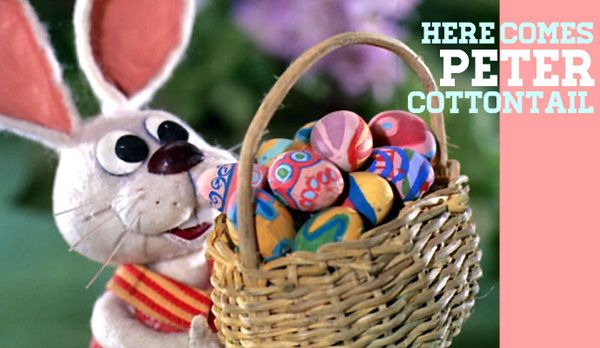 Poor Easter.  In the world of TV holiday specials, you are not represented well. But worry not, here comes Rankin & Bass to the rescue!
I've written a lot about the genius of animators Rankin & Bass and their mad sixties romp through the holidays! And I'm delighted to share with you another one of my favorites—Here Comes Peter Cottontail.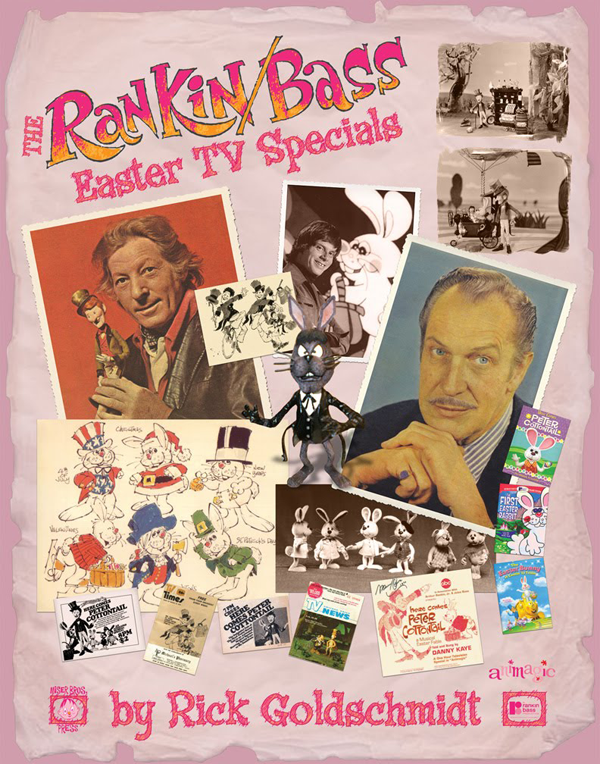 This wonderful hour-long special features the vocal talents of Casey Casem as Peter Cottontail and Danny Kaye as the narrator—not to mention a host of other characters, including the incomparable Vincent Price as the most evil bunny ever: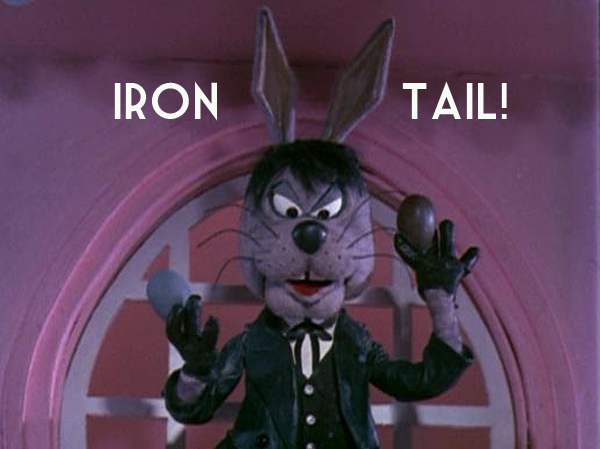 OH YES!  This dapper evil-doer got his name after a kid roller-skated over his little bunny tail and he had to have it replaced with some mechanical awesomeness.
Total steampunk brilliance, right? And sweet heavens above, his favorite form of transportation? Oh, A BAT!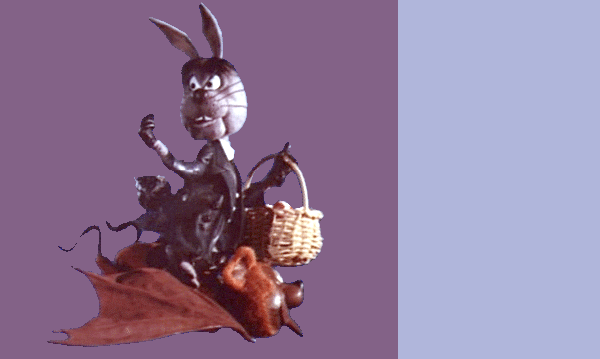 What were the writers thinking when they created this genius character?
Anyway, the premise of the story is that Peter Cottontail was going to be the Easter Bunny, but instead stays out late the night before Easter partying and accidentally over sleeps (thanks in part to that conniving Irontail…)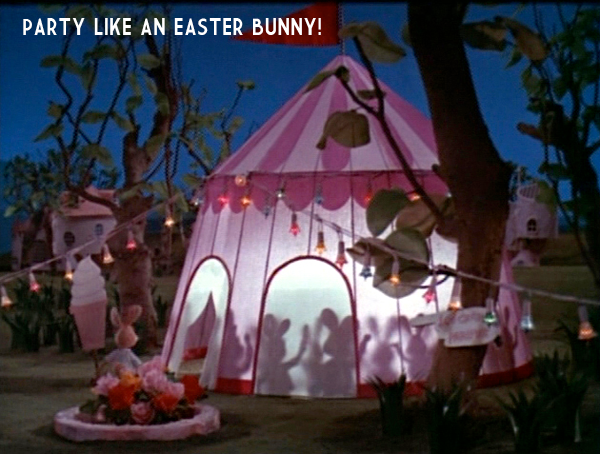 Peter ends up missing Easter and has to get people to take his Easter eggs the rest of the year, which is pretty hard when it isn't Easter. So he frolics his way through many a holiday trying to make right his wrong.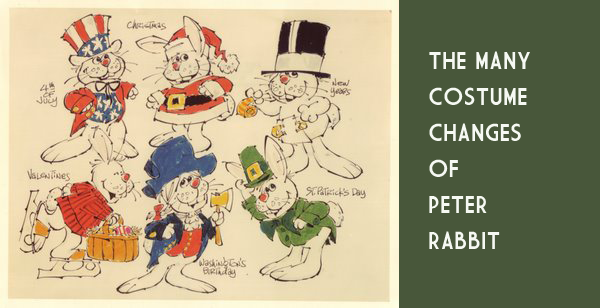 I don't want to ruin the rest of the special for you, but I will say it is worth getting the DVD from Netflix…
Do you remember watching it as a kiddo?