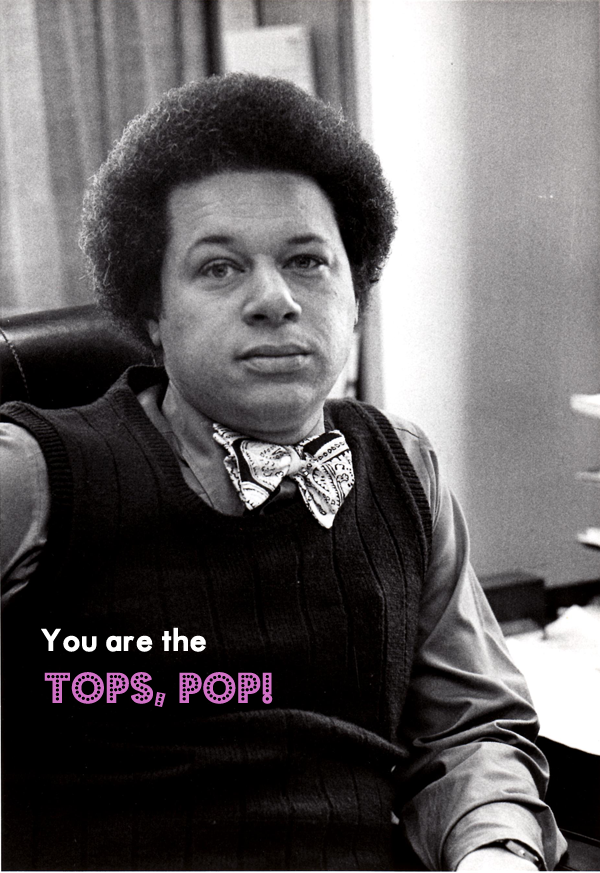 A couple of months ago, I found out my Dad had mantle cell leukemia–stage 4.  It is a very aggressive cancer and unfortunately, it is winning.  Dad was too ill to get the next round of chemo, so I am currently with him and my mom helping him through hospice. I am typing this through tears.
This will be my last Father's Day with him. So, I thought it fitting to run this piece I wrote last year.
……………..
A couple of weeks ago, I found the picture above of my Dad from his days at Newsweek and had to share it. Actually I wanted to share more than just this picture. I wanted to talk a bit about how amazing my Dad is. I know everyone's dad is amazing, but I'm glad this guy is my Dad.  He is always there for me.  A voice of sanity in an, at times, very shaky world.
So, I decided to enter him in SF Chronicle writer (and parenting blogger) Peter Hartlaub's "My Father's A Hipster" contest, with the following blurb that had to be under 100 words:
Here is a picture of my Dad from his days working for Newsweek in L.A. Equally comfortable hanging out with cast of Laugh In or a few Black Panthers, my Dad rocked the seventies with his outstanding style that would make Andre 3000 jealous. He is the only man I know who uses the phrase, "that cat" and actually sounds cool saying it. Even though he spent my childhood traveling and working late covering major news stories of the seventies and eighties, he always made me feel like I was front page news—above the fold even.

PS: But he still corrects my grammar. Once an editor always an editor…
Of course, he's so much more than 100 words.  He was THE first black journalist hired full time at Newsweek, breaking color lines in the sixties. He was mentored by Katherine Graham from the Washington Post. He was a founding member of the National Association of Black Journalists which later became known as the Maynard Institute. He has won a Pulitzer for his work. And, folks, he interviewed Cher in the seventies. CHER!
But more important than that, my dad attended my Father Daughter Valentine's Day dance in second grade and when he found out that any girl with a heart sticker under her folding chair got a special surprise, my dad overturned every chair until he found one with a heart sticker on it.
He crammed $50 in my hand before prom as "mad money". Here is how the conversation went:
Dad: "Do you know what mad money is?"
Me: "No."
Dad: "It's for when you get mad at your date and need to get out of there. BE SAFE!"
He said I was, "the second most beautiful bride he'd ever seen." I love him so much for that alone.
And when I was recently stressed over my career he said, "to be truly responsible, you need to be responsible for yourself first." Clearly the man has a way with words.
I could go on and on and share more and more pictures, if only my parents weren't so tightfisted with the slides. But here's another one of his Newsweek photos I love.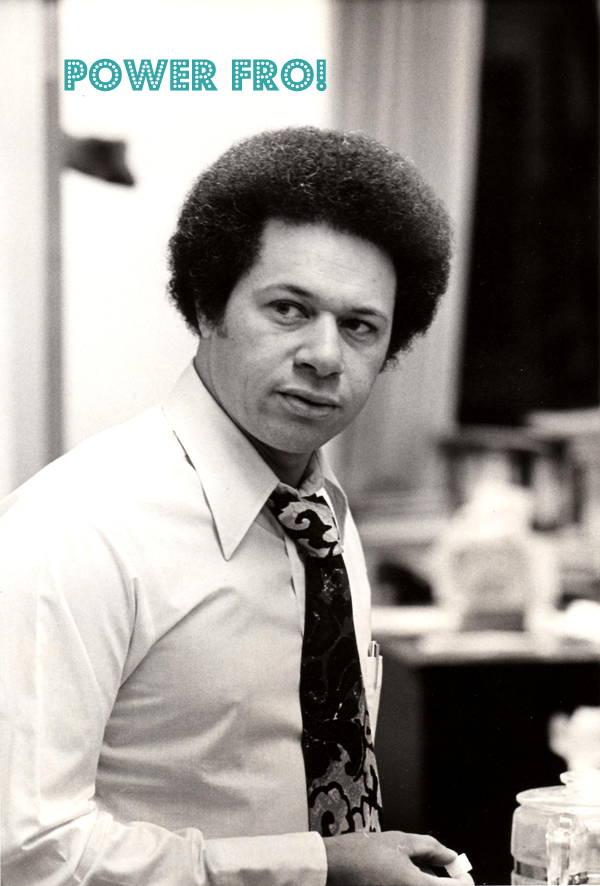 But back to the contest. The "winner" has yet to be decided, but Dad's pic did make the front page of the SF Chronicle's Style Section.  Who could say no to that bow tie?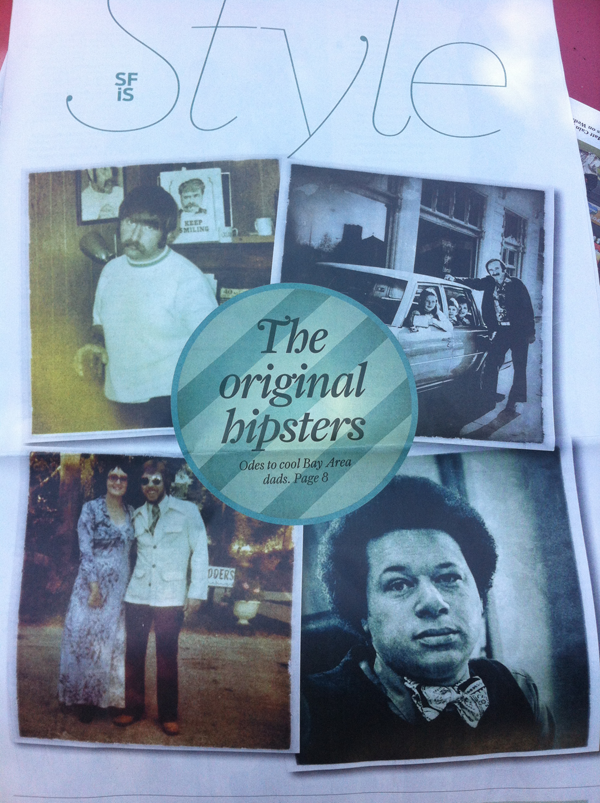 Happy Father's Day, Dad! Thanks for being a wonderful example of how to be a working parent and make the most of each and every moment.
I love you!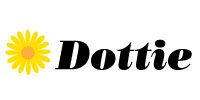 PS: He didn't win!  He was ROBBED!  No offense, but c'mon! I talked to Peter about this and even he acknowledges the total radness of Dad.