Little Miss Peach ended up on the nice list this year, so Santa was extra good to her and brought dropped off some lovely toys under our Christmas tree. But two seemed to rise to the top.
The first, which she ran to as soon as she woke up: the shopping cart.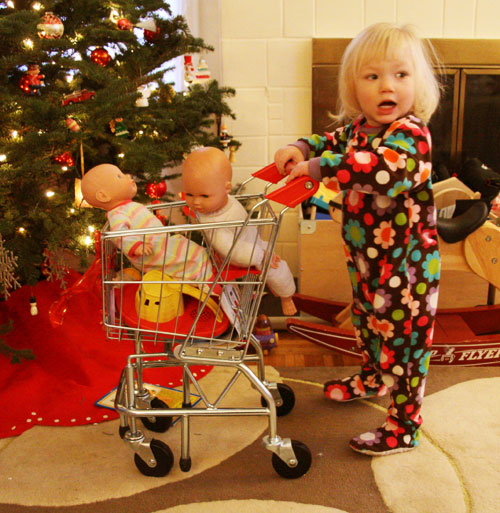 It was the most expensive prezzie, but was worth it as she's put all of her babies in it and run it all over the house every day.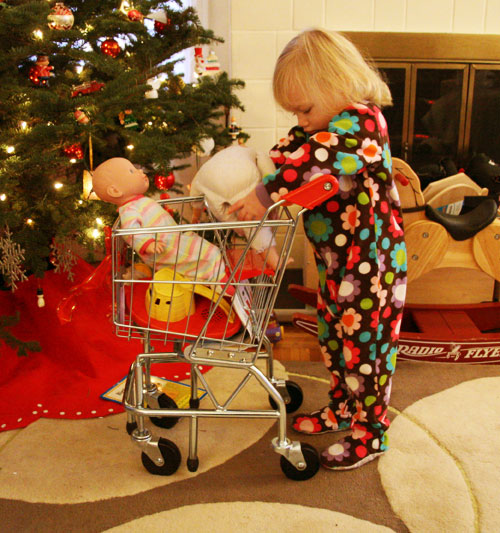 I thought it was a good call because every time we went into this one kiddo store, she ran right to the shopping cart and pushed it all over the store until I had to tear her away to leave.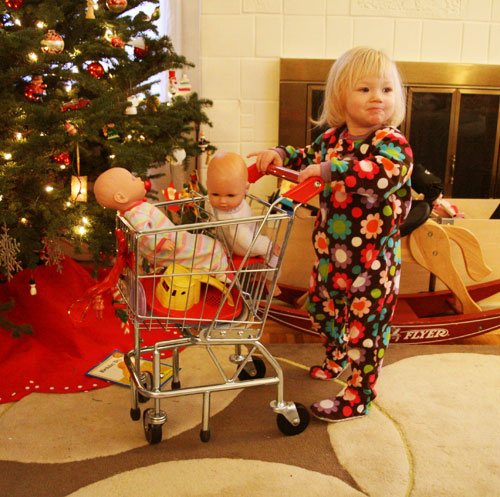 Oh yes, and the babies in the cart are named "the other one" and "the big one". Quite descriptive, no?
The other big hit was the $3.99 Golden book, The Fire Engine Book by Tibor Gergerly that we bought along with four others and we've read it at least 15 times a day.
But we don't mind, when the illustrations are as stunning as these.
Like WPA work.
What were the big hits at your house?