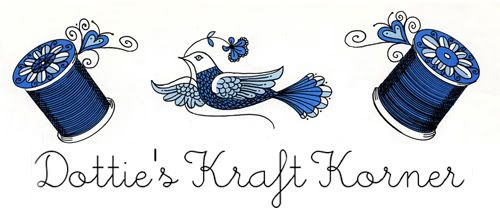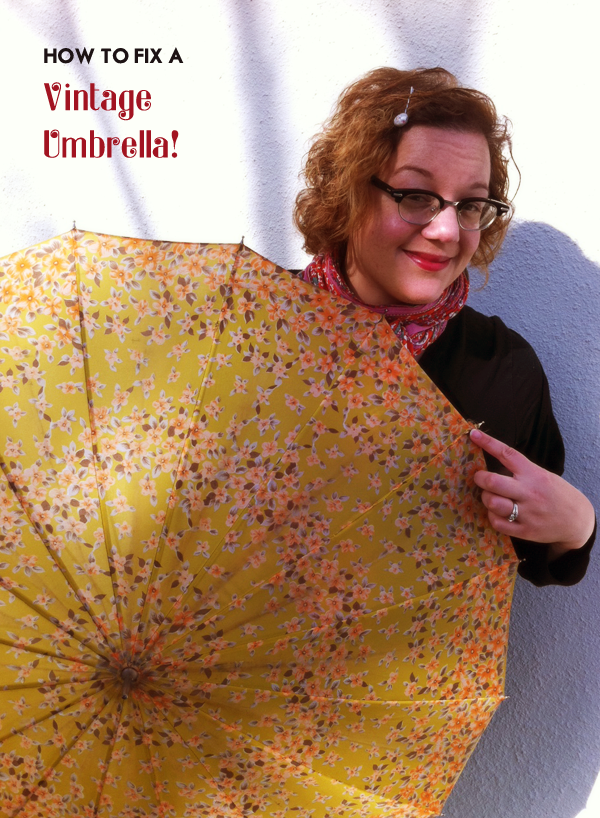 Have you ever gone to an estate sale and come across some old tatty vintage umbrellas? Such beautiful prints, but alas the fabric is ripped? Well, I do. A lot.
Last year, I saw this beautiful umbrella in the garbage at an estate sale and plucked it out for free. Who doesn't love a cheery yellow umbrella on a gloomy rainy day? But the side rip was a real downer.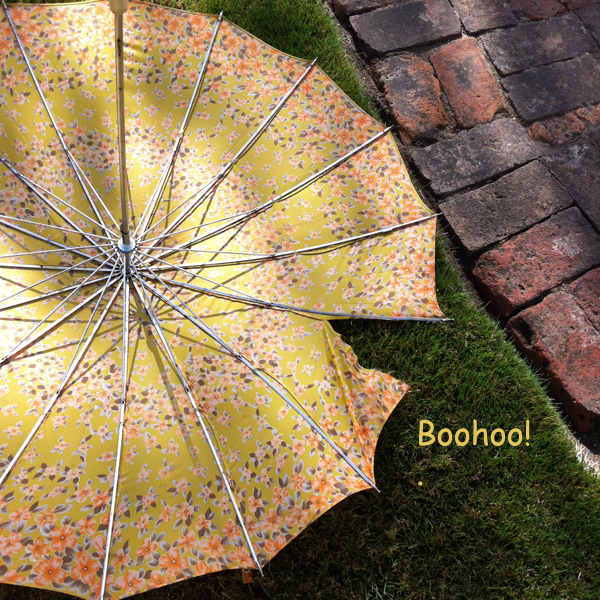 Until I decided to fix it! Fifteen minutes later and I was walking on sunshine with my dandy new umbrella.
Let me show you how: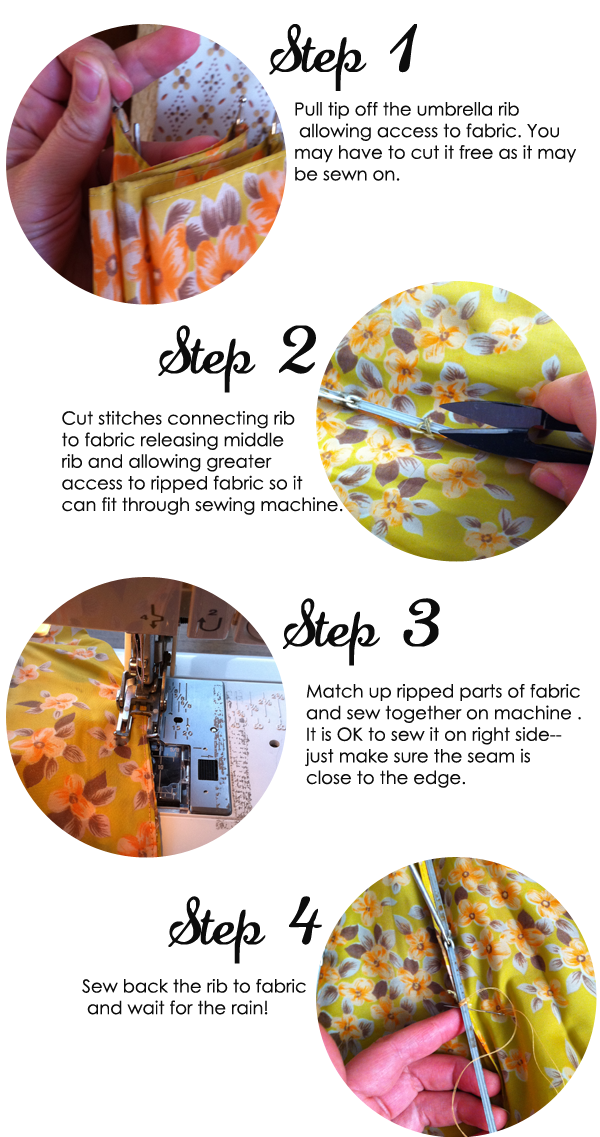 Easy peasy, right?
So, next time you see one of those charming busted brollies in the trash at the estate sale, grab it!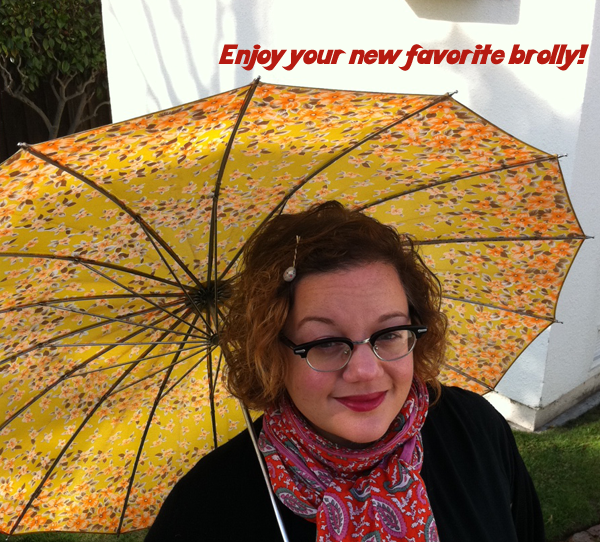 Happy crafting, friends!