Oof. I'm still recuperating from the Peach's little shindig which was a total blast. Â And she was such a trouper, even though she woke up on her birthday with a rough case of the sniffles. But fun was had by all. Â Expect a bigger update as soon as I suss out all of the pix. But more on that later. Â It's Monday and you know what that means. Â A new scoop of vintage cuteness to share with you all!
Friends, I'm going to hit it out of the park on the first swing, because holy crap, this is spectacular! Â I didn't even know that the Partridge Family had a family Line. Â And it even features little buses on him. Â Weeping with joy. Â From Ebay seller, Junxdlux.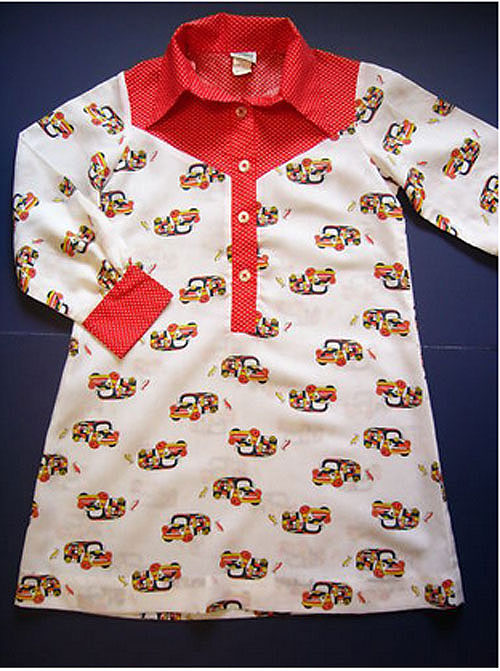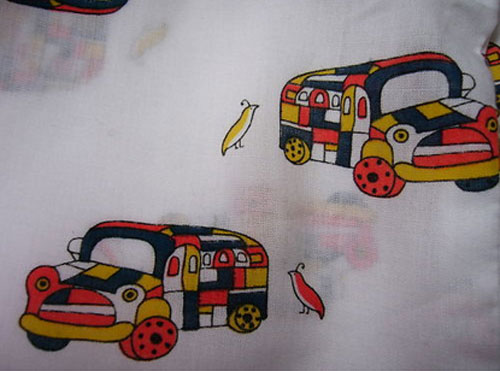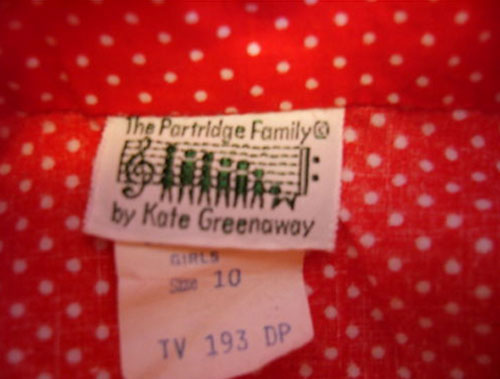 How could we top that charming dress? With some sweet vintage Disney records from Etsy seller, Moxie Deluxe including Cinderella and Donald Duck.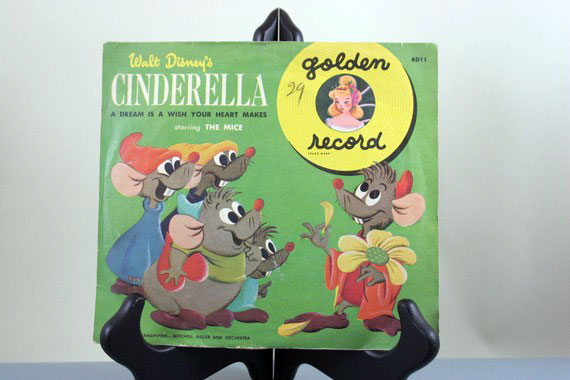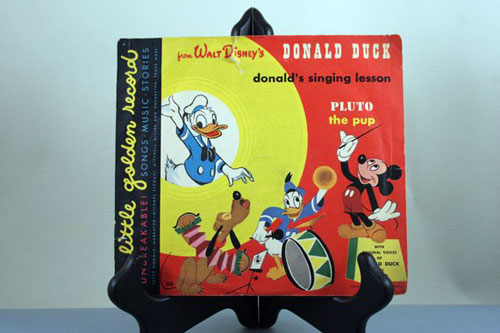 Oh, as if that Partridge Family dress wasn't fabulous enough, I give you this vintage pink lace sleeved beauty. Beyond stunning, eh? Â From Ebay seller, Saints*Vintage.
When decorating a kids' room, I believe in unexpected places to put vintage, like this Big Top vintage light switch cover that would light up any nursery. No pun intended… From Etsy seller, InWithTheOld.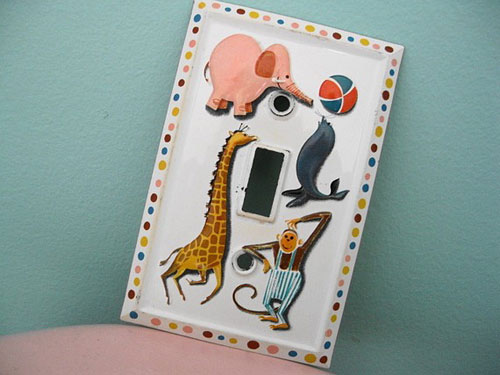 This is another one of those shirts my sweetie wanted in his size.  With good reason.  This is such a great wearable shirt and would look cute in one of those kiddo porkpie hats that are so popular now for boys.  From Ebay seller, Retro*Cool.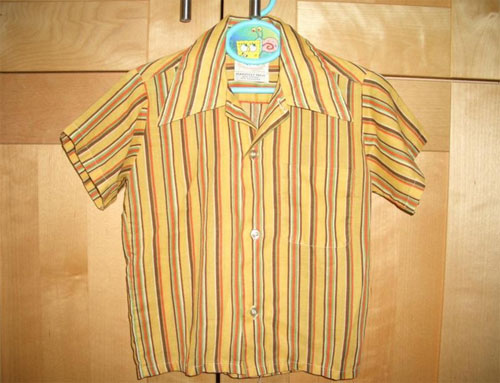 I remember seeing the kid across the street strolling around one of these bad boys. Â Still kinda jealous! From Ebay CVMCollectables.
I love a good shirt with a fun design on it. But does it get more fun than basset hounds? I think NOT! From Etsy seller, Ms. Tips!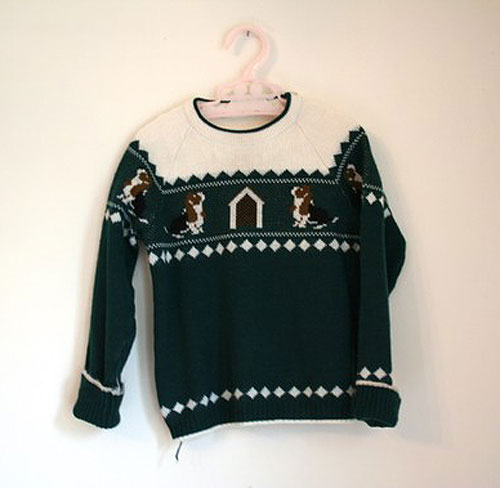 Be the buzz of your class with this charming bumble bee cuteness in red coat form. Â From Etsy seller, RobynEtsy.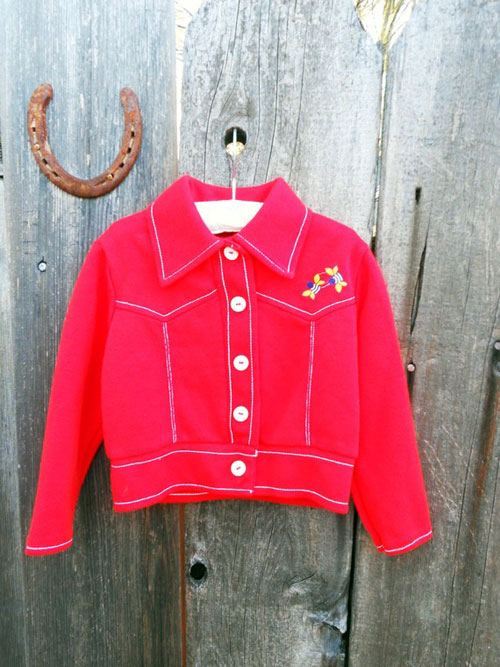 How much do you love this little toy lawnmover. Get 'em started young, eh? From Etsy seller, Camp Hobachee.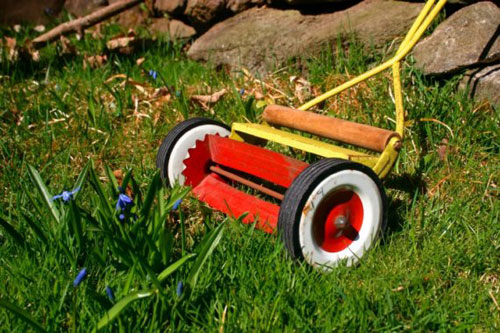 Stay tuned for some wonderful vintage goodness coming up from Alix this afternoon!
Cheers and happy Monday, friends!