Did you hall have a lovely time this weekend? There was a lot hellos and goodbyes this weekend but a lot of fun all around include the fixing of my bike and bike rides! Yay! But more importantly, I had a bit of time to do some online shopping for all sorts of vintage goodies for today's round up! I think Lish has my favorite item. See below. Tee hee!!!
I'll raise your brontosaurus with this red polkadotted dinosaur on these sweet shortalls. Â From the Littlest Shop!
There are many reports that show that playing an instrument is great for kiddos developing brains.  And I love this vintage Fisher Price one. So sweet! And it's the whole set too. Nice find Sweet Shop Vintage!
This dress does something to me.  Somebody, please buy this for a pregnant friend who is expecting a girl. Because it is the sweetest most girly wonderful thing I've ever seen!  From our girl Heather over at 3 Ring Circus!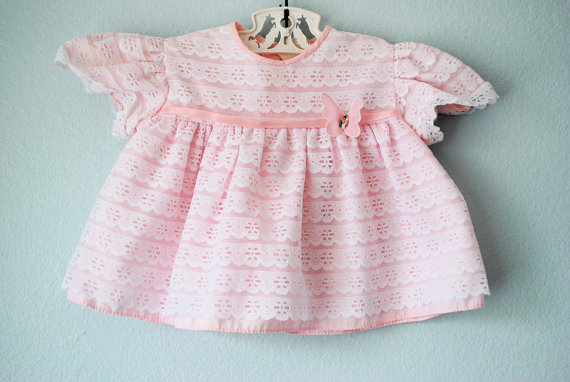 Oh no! Rock's first family is in big trouble! Â But you can read it all thanks for Lish's great find. Hee hee! Â Sadly, the jaunty photo of kids playing their instruments doesn't really jibe with the title, NIGHT OF TERROR, but I'm willing to go with it. Â If you buy it, please tell us how it ends–the suspense is killing me!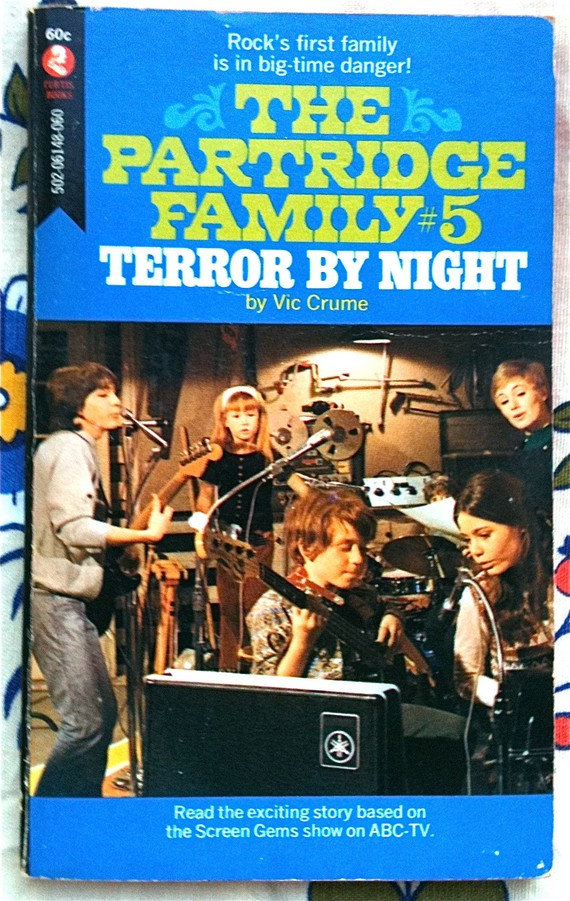 With half of the US sweltering, this type of little vintage sun suit looks about just the right amount of clothes for a little girl to wear. Oof so hot! From Nanna's Attic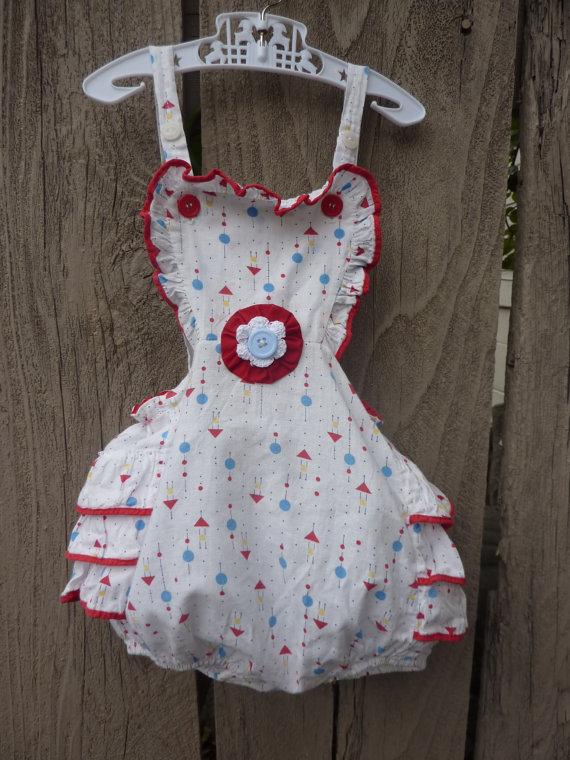 I have such a soft spot for Heatlh Tex little graphic shirts. And this umbrella one might be my favorite.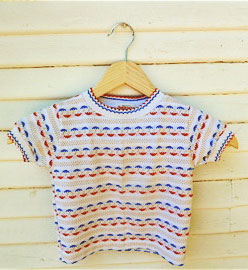 Baby moccasins are a huge trend right now, but it is rare that you can find the original ones, but Ebay seller, Robot Parade 4 Kids found some in beautiful condition and they are cheaper than the one's I've seen in boutiques!  Gorgeous!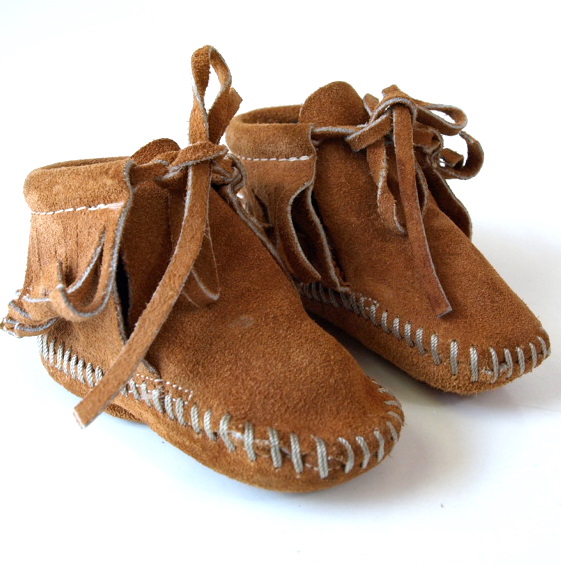 These vintage barrettes are killing me! Â The lion and the zebra? Â So sweet! From Etsy seller, Blue Bird Lucy.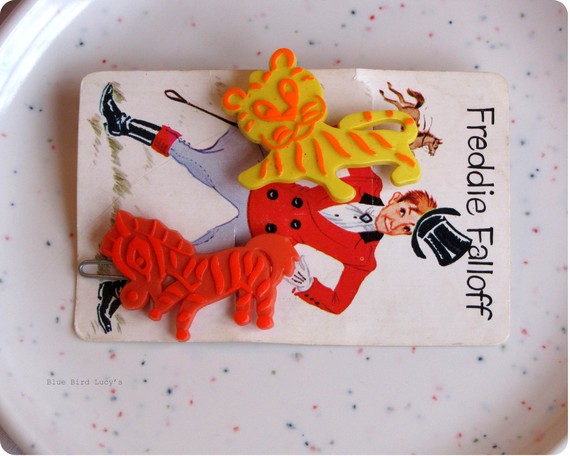 Whoa! Check out this sweet combo–bell bottoms and the grooviest boys top EVER! I think the pieces separately would be terrific additions to any young lad's combo.  Like that shirt underneath a cool single colored boys t-shirt? From Etsy seller, Mrs. PS Brain.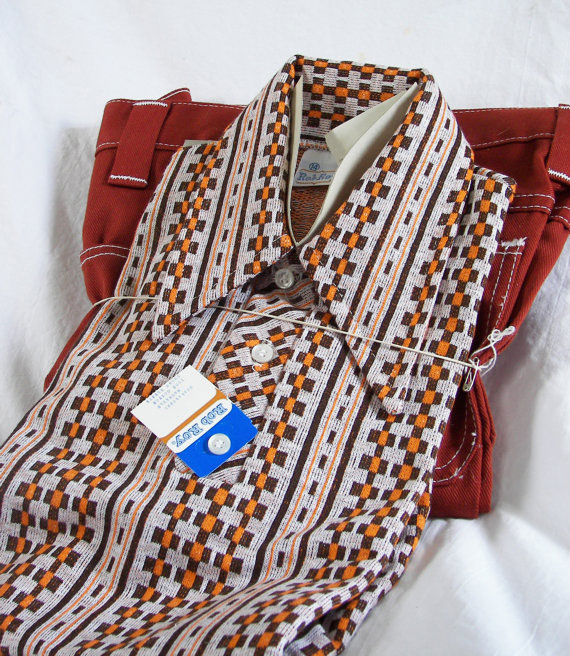 I'm *THIS* close to making my own play dough, but it just isn't the same unless you have one of these sweet Play Doh factories to make tubes and Play Doh spaghetti! From Etsy seller, Jinxxy.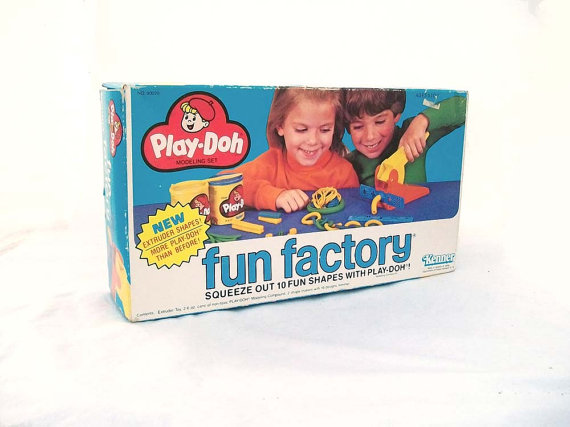 So. Darn. Adorable. And the dress is cute too. From Etsy seller, Salvage House.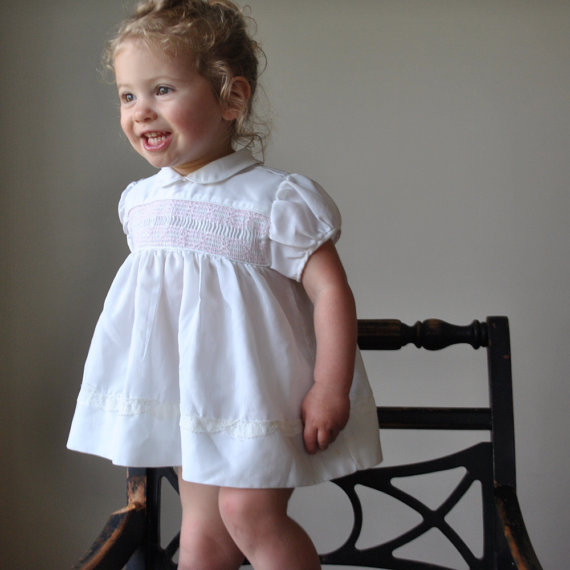 Happy Monday, folks!