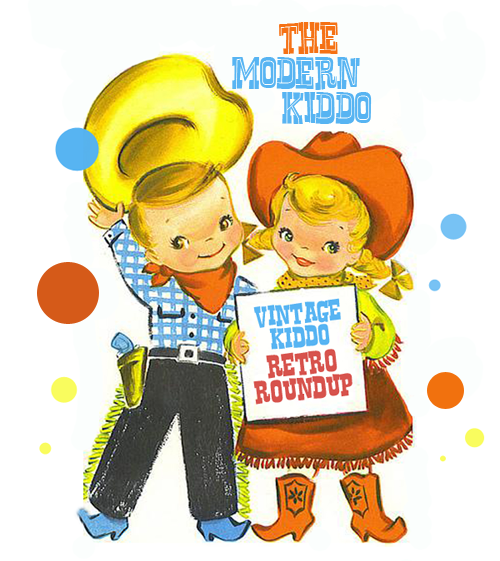 Hi hi folks!
Well, May is coming in with some totally gorgeous weather and I spent a good chunk outside with the Peach.  Very mellow and lovely with even a massage in it. But I still of course had a bit of time pull together some dandy vintage goodness for you all! Enjoy!
I clearly have a thing for sassy silly giraffes. Like the well dressed one gracing this little yellow jacket. From Etsy seller, 1 Sweet Dream Vintage.  Because THIS little giraffe is wearing a scarf AND skates.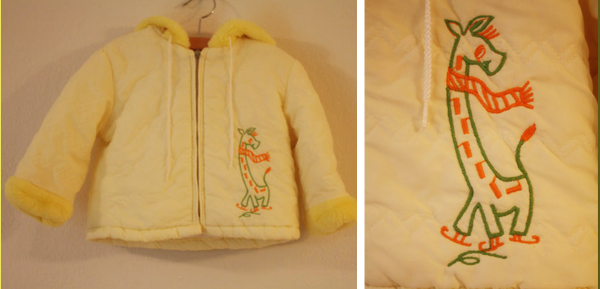 Looks at this little kapow kutie romper in some seriously pretty houndstooth yellow.  Perfection! From Etsy seller, Mama Fabun.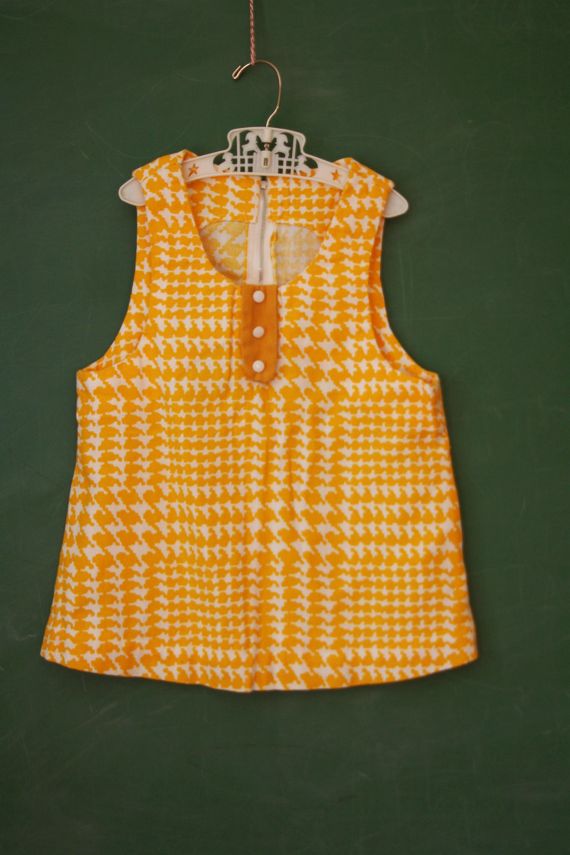 With the wonderful weather I've been really thinking about getting a pools… And my Fisher Price Little People shall live in the lap of luxury with their own pool! From Etsy seller, Toys of the Past.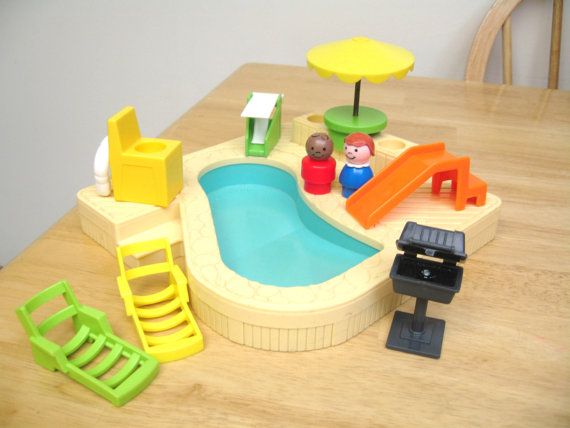 Um, these Peanuts pants are perfection.  I don't know where you find these gems, Lishyloo, but seriously. These are so darn cute!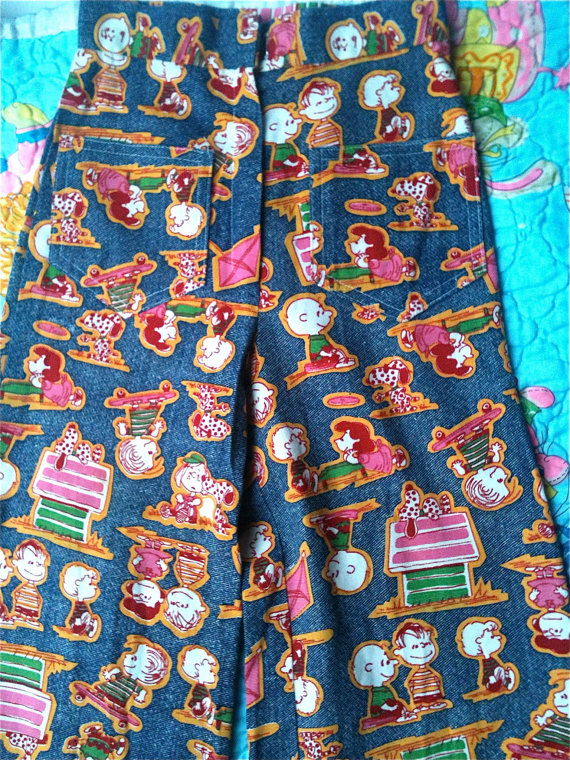 I'm completely in love with these little gingham baby rompers. Perfect for a spring baby!  With extra room for diapers. Love! From Etsy seller, Oliver's Forest.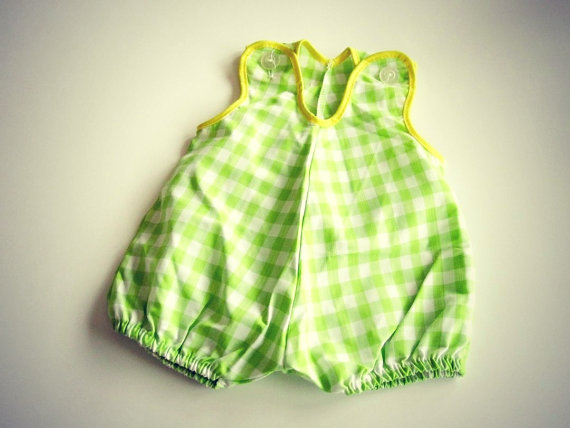 I'm kinda crushing on this mama duck's little kerchief as she guides her sweet baby duckies along. Perfect nursery decor if you ask me. From Etsy seller, UDA Kids.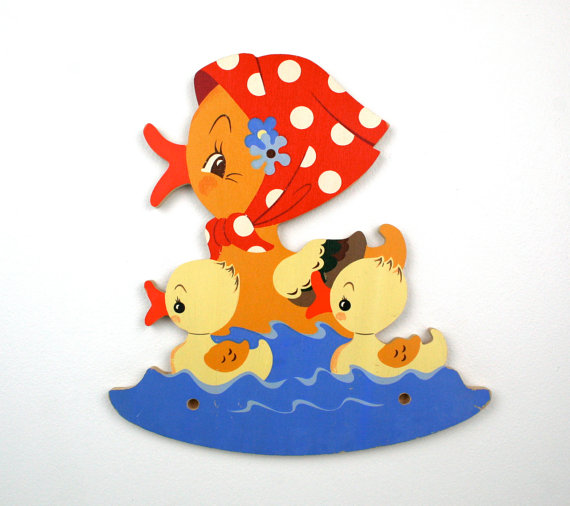 This tiny little tea set is killing me with cuteness!  A little sledding kitty and puppy? Makes sense to me! From Etsy seller, Dream Queen.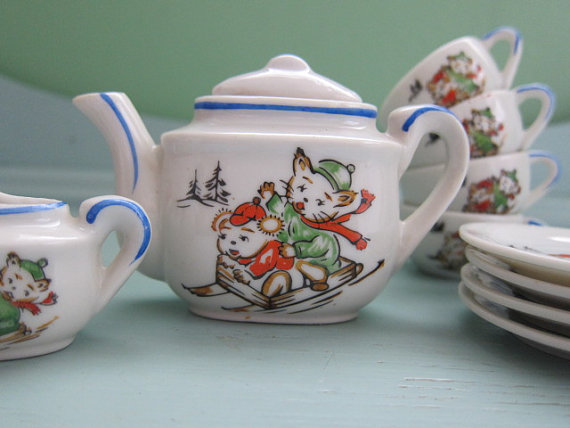 Whoa! These. Shoes. Whoa. From Etsy seller, Star Friends on Earth.
 A onesie with a flipping matching hat?!?! From Etsy seller, Linda's Time Compass.
Alix–this is for you–Bargain Hunter board game. A board game based on getting the best bargain!  From Etsy seller, Alchemy Collectibles.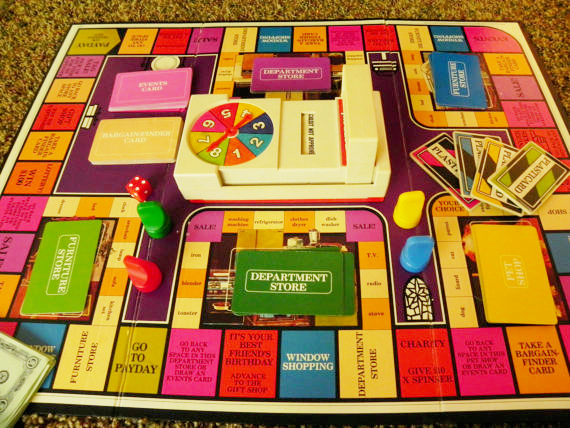 Hee hee! Happy Monday!