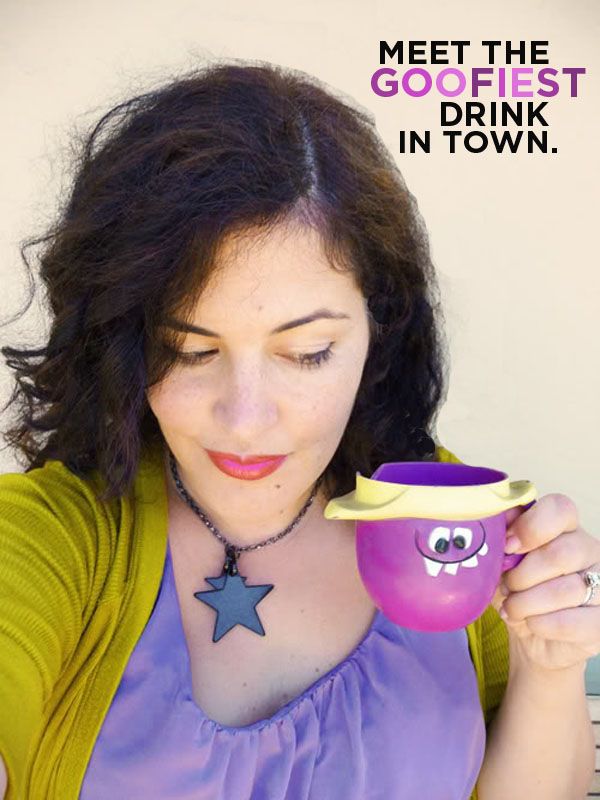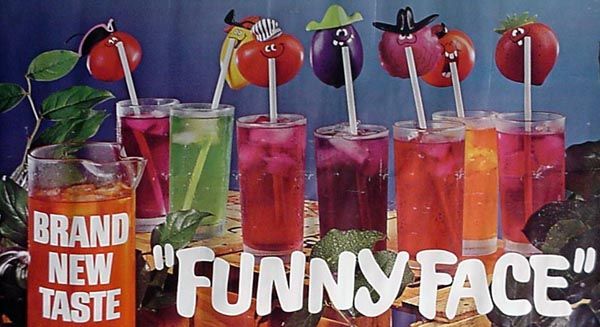 Move over Kool-Aid! Now there's something FUNNER! OK, that's not a word, but if you just take a gander at Goofy Grape, Choo Choo Cherry, Freckleface Strawberry, Jolly Olly Orange, Lefty Lemon, Rootin' Tootin Raspberry, and Loud Mouth Lime I think you'll agree.
Back in 1964, Pillsbury released FUNNY FACE drink mixes. They were meant to be a delicious rival to the popular Kool Aid. Mom's loved it because it was a "great alternative to soda and fruit juices" (hah!).
What made Funny Face so different from Kool Aid was that it was a "sugar free drink" and each flavor had a unique character. This made it totally ideal for advertising and excellent promotions.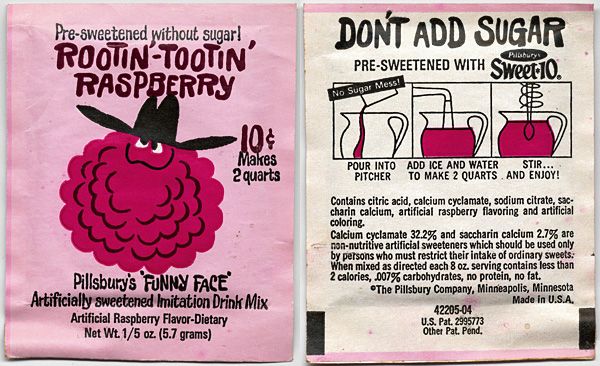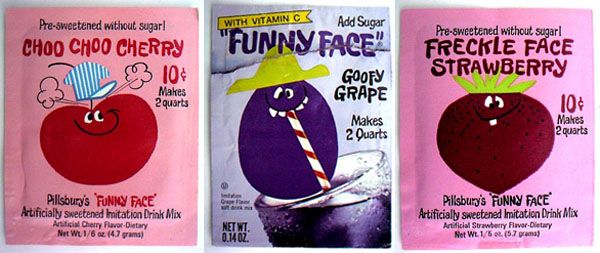 They even released a record album!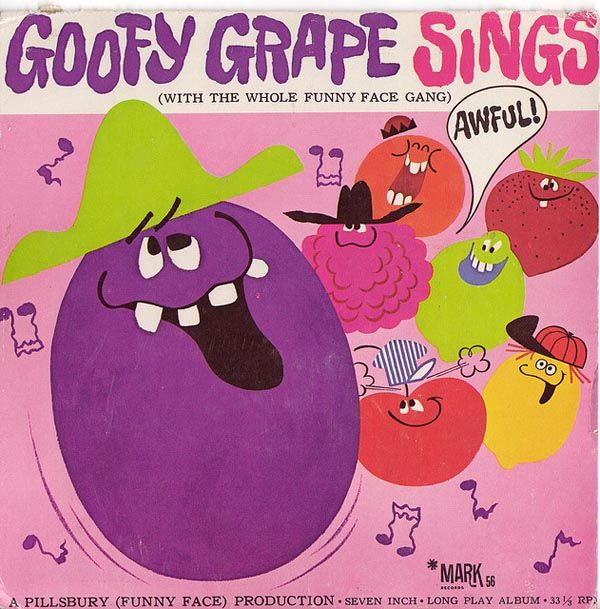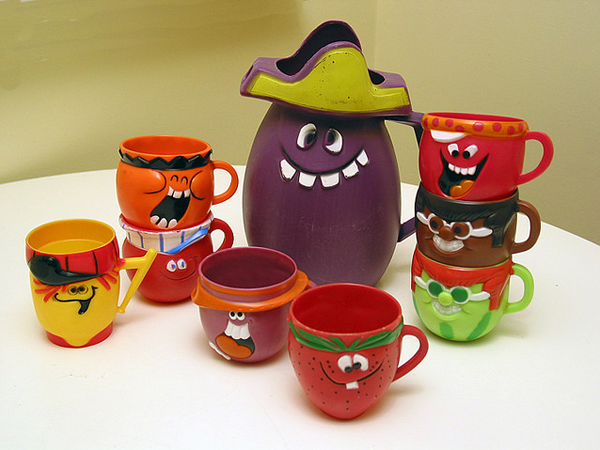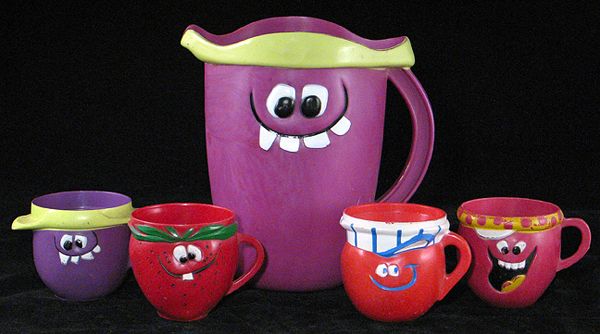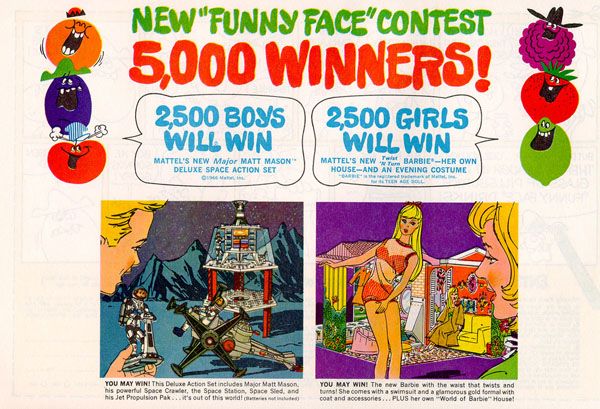 Here's my lil collection: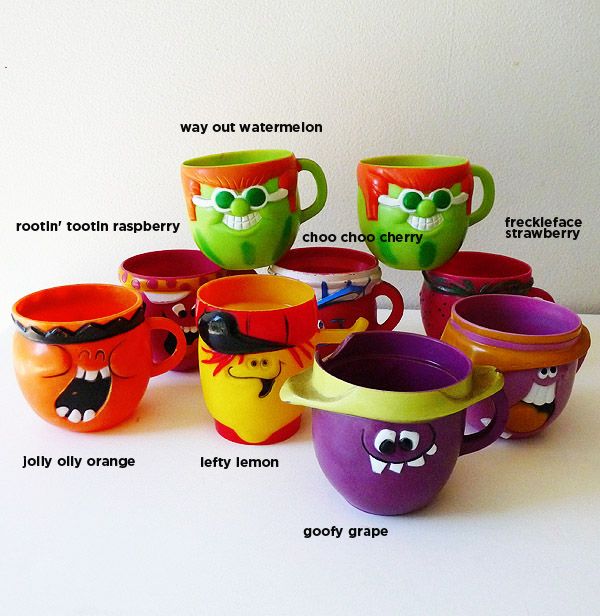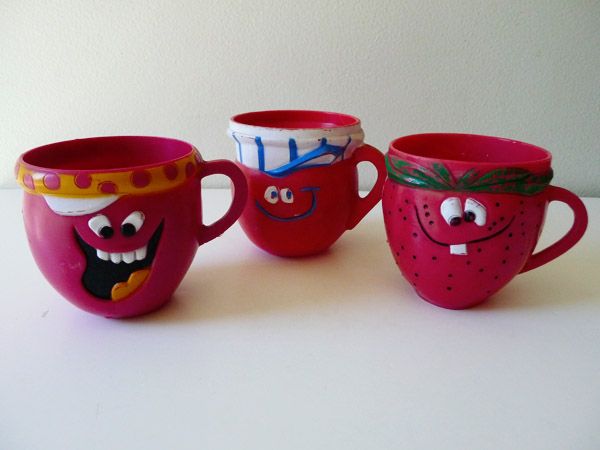 Way Out Watermelon was a later addition to the gang. His Elvis side burns crack me up!
I love this old commercial—although be forewarned, Jolly Olly Orange and Choo Choo Cherry still have their older super un-PC names: Injun Orange and Chinese Cherry. (EEP!)
Do you remember these?? I think they sold them well into the 70s. I don't think I ever tried them, but I remember friends having the cups!