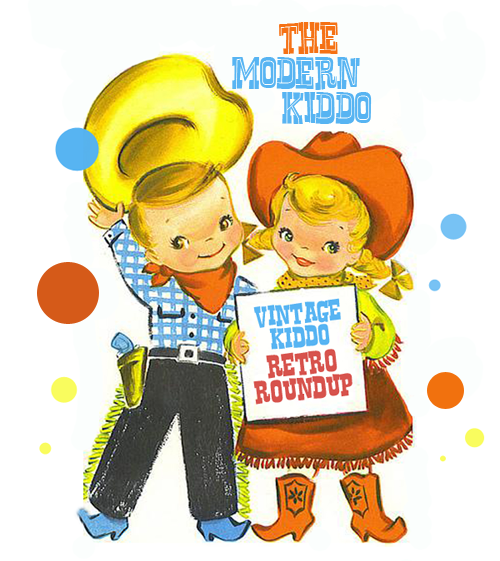 Ahhh!!! It is so good to be home! After being away for two looong weeks on top of my little five day jaunt to Paris, I have truly missed my little family.  Saturday I spent the day with my little Peach having a blast of "girl time" which included soccer, ice cream and some fun at the beach.  But as she was sleeping off her fun day, I spent some time getting some goodies for you!
To me, this is one of those perfect little summer dresses. If only it was the Peach's size! From Etsy seller, Breedbaby NYC.
We all love Fisher Price and the company's great toys, but I've never seen the PURSE before.  And in this great sockitome yellow! Genius! From Etsy seller, Linda's Time Compass.
With this heatwave frying a good chunk of the U.S. a little fun Health Tex tank top would be a welcome addition to any kiddo's wardrobe! From Etsy seller, HennyPenny Kids.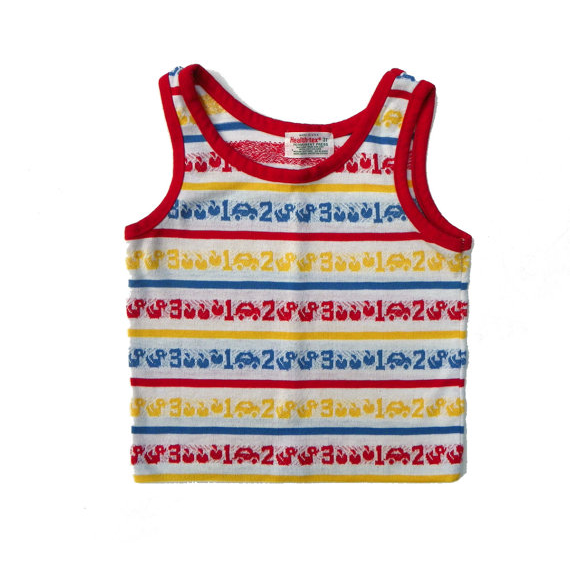 These pinkie pie sweet overalls with flowers on the knees is killing me. A wonderful addition to any little girl's wardrobe! From Etsy seller, From Little Reader Vintage.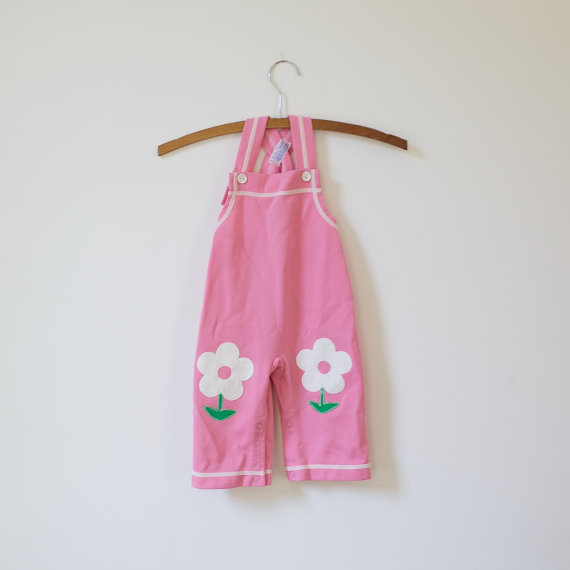 Wouldn't this amazing vintage handmade pony be great in a little baby's nursery and watch the baby love it for years to come! From Etsy seller, Ets Place.
Leisure suits for toddlers? OK!  And with guns on them, which I know is a little nutty, but for me it just reminds me of the main boy in Moonrise Kingdom… From Etsy seller, Storybook Retro.
I can't believe that this wonderful peppy plaid dress is on sale for under $15? So amazing! Terrific for autumn coming up. From Etsy seller, Salvage House.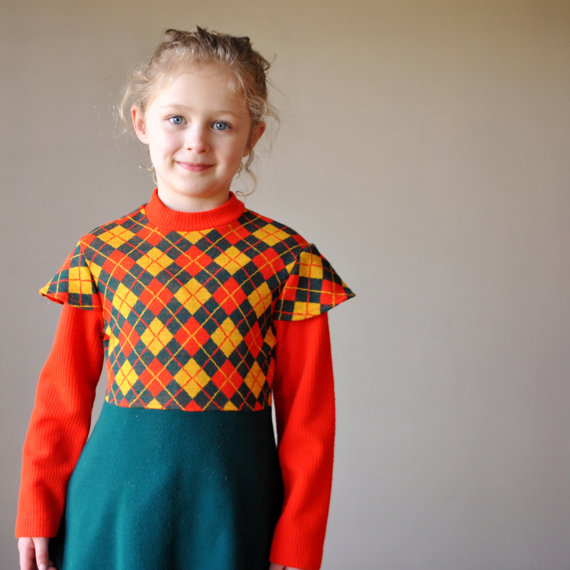 Can I please have this amazing top to in my size! Seriously! I'm in love with this dandy sailboat pattern From Etsy seller, Ms. Tips!
I would have give away my LeSportSac for these gorgeous turquoise clogs when I was a kid! From Etsy seller, Red Truck Designs.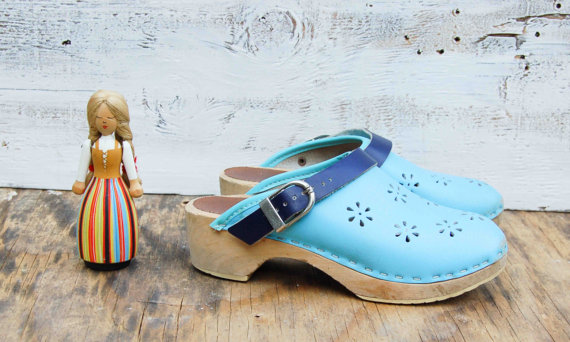 We started with summer dresses and we'll end with another one.  And it is another bright peppy item for the "I wish this was in my size" pile. Love! From Etsy seller, Oliver's Forest.
Happy snappy Monday, friends!