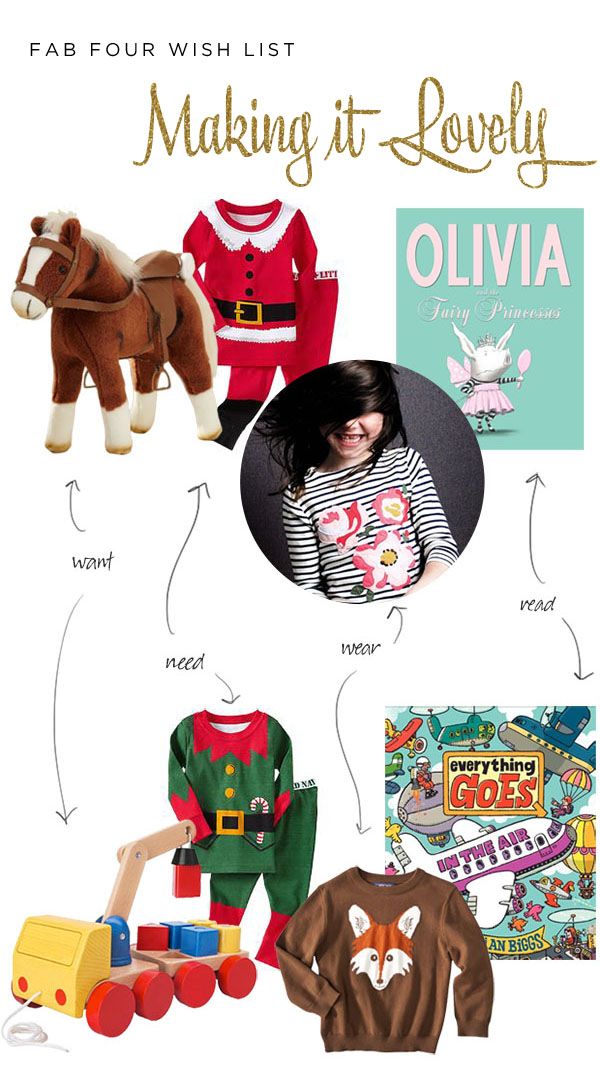 Hi friends! Here's what Eleanor (3-1/2 years old) and August (almost 2) are getting for Christmas this year. Good thing they can't read yet, or there goes the surprise, eh?

for her
WANT // Plush Horsey
NEED // Santa Jammies
WEAR //  Stripes + Floral Shirt
READ // Olivia and the Fairy Princesses
for him
WANT // Crane Truck with Blocks
NEED // Elf Jsmmies
WEAR // Fox Sweater
READ // Everything Goes: In the Air

Stop by Making it Lovely to see more of Nicole's fabulous finds, her tips for stylish living, and a look at life with her two adorable little kiddos! Nicole always has something terrific up her sleeve and is a fountain of inspiration. THANKS FOR SHARING YOUR PICKS NICOLE!