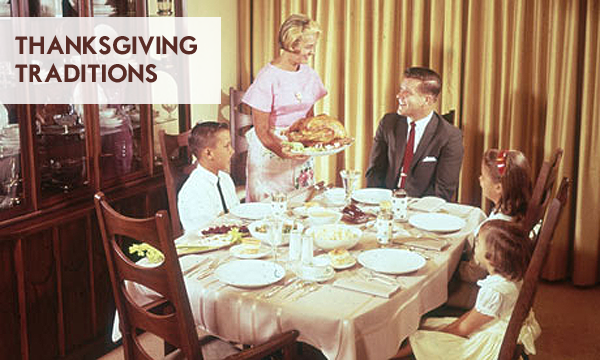 I love a good tradition–especially around holidays.
I come from a big and very connected family.  Thanksgivings when I was a kid were filled with aunts and uncles and cousins and grandparents and I loved every minute of it.  Now unfortunately my family is smaller and lives on different coasts–like a triangle, so it is very rare that we get a chance to all be together for holidays.
And now that I have my own little family, I'm trying to add some new traditions to the mix. And Thanksgiving is one of those where there is a lot of room for new traditions.
There is of course the Thanksgiving Day Parade–the Peach loves a parade and the floats. I watched the HECK out of that every year when I was a kid, waiting breathlessly for the Rock-Ettes.  I remember reading about this parade party that was featured in a Martha Stewart magazine. That sounds like an awesome idea, eh?
For me, another great tradition was the kids table. It was always so much fun!  By the time I grew up, there were nieces and nephews to take my place.  I hope the Peach gets to enjoy this.
Image: Project Nursery
One tradition I remember was setting up the place cards for our long dinner table.  My cousin, Cheryl and I always had a blast trying to figure out which family member would sit where for this very special dinner. You could use these amazing ones from Rifle Paper Co. Love!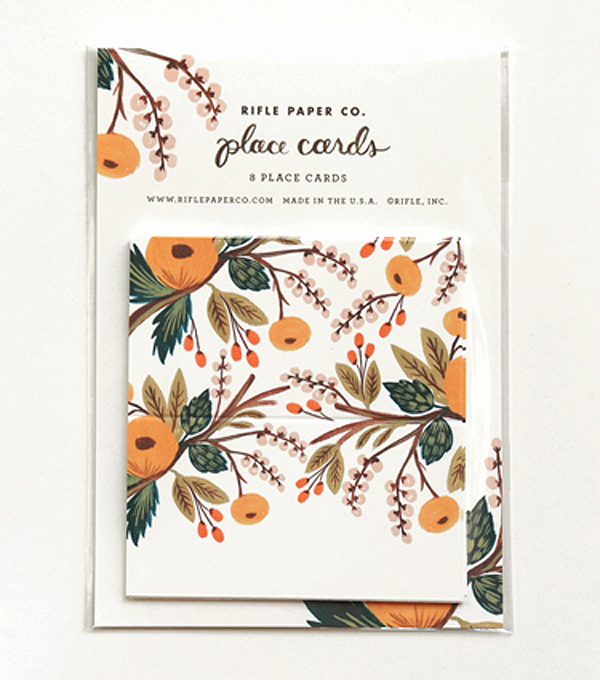 I would love love love to have special plates like these for the big day of Turkey. Our friend, Lynn has the best selection of these turkey plates. And she's an amazing cook whose roots are Southern by way of Louisiana so she knows her way around the kitchen to say the least.
Here is one tradition I'm not really in to–pumpkin pie.  I'm just not a fan.  Forgive me.  They are beautiful, but still, do you think I could get away with a chocolate hazelnut tart instead?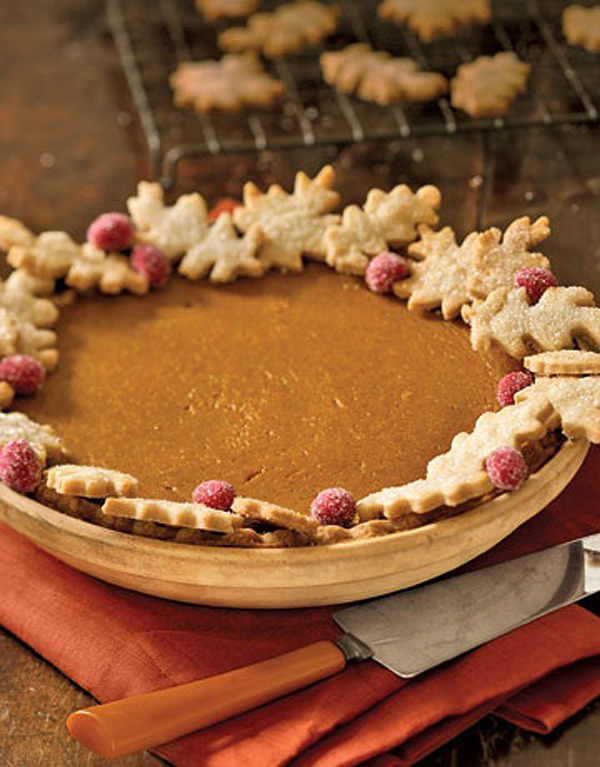 Image: Martha Stewart
So many ways to cook that bird, which is known not for its wonderful taste, but for its ability to feed a large quantity of people cheaply, but still, we do love our turkey on Thanksgiving and there are sooo many divine ways to cook to make it taste great.  I like a bacon wrapped turkey myself…
So, I guess I had more traditions than I thought! What are your holiday traditions?  Any special recipes that you MUST make every Thanksgiving?