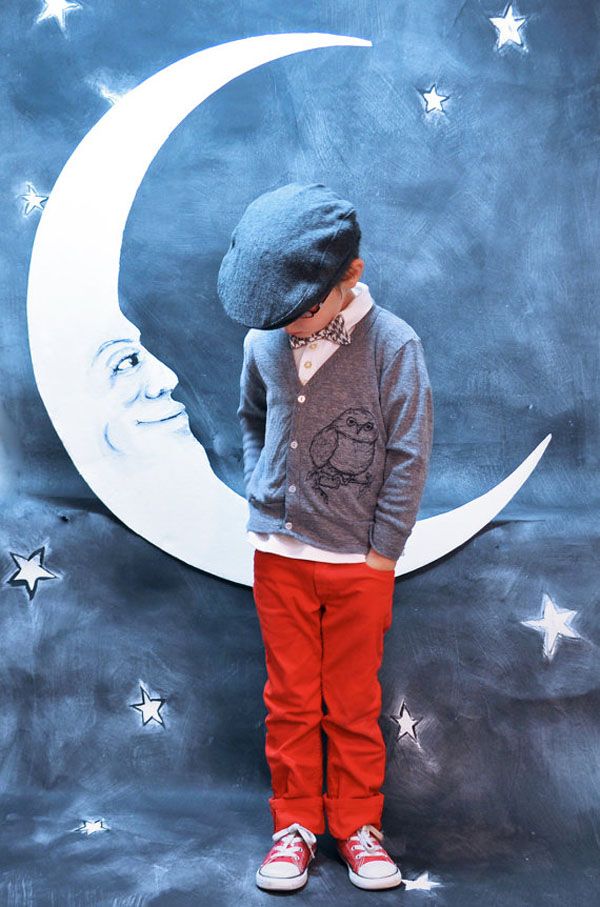 We here at Modern Kiddo are pretty darn lucky to have such amazing people to work with us as sponsors. They are all such a creative and colorful bunch—we consider ourselves truly truly lucky.  I know you'll adore them as much as we do!
1. KLT:WORKS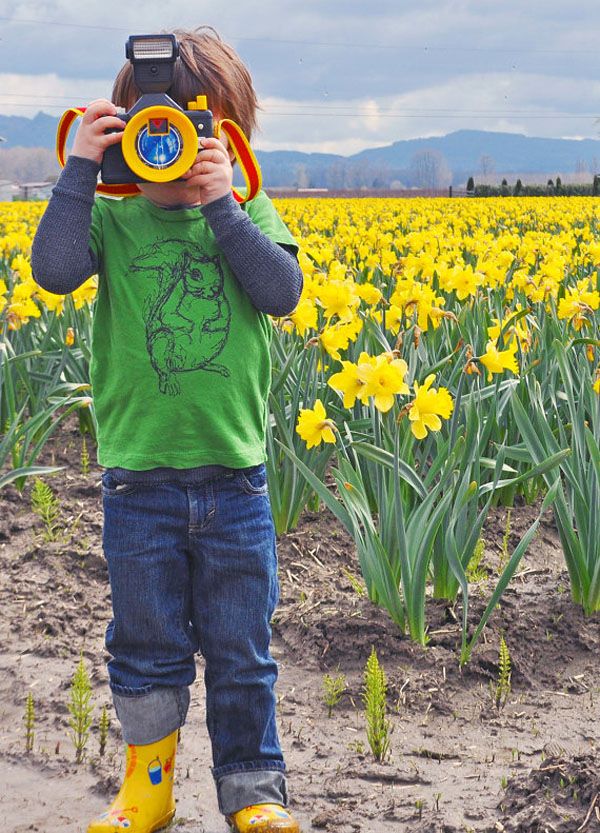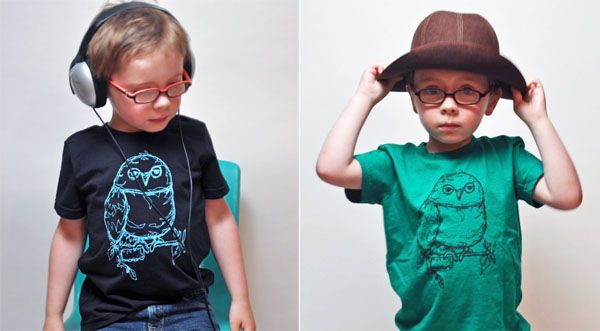 Kristin Loffer Theiss is one of the most creative people I know! Her background in fine arts shines through in all her work—whether its the groovy tees and cardigans or charming mobiles. Her shop is filled with things for both little kiddos AND mama and papa too. Shop here!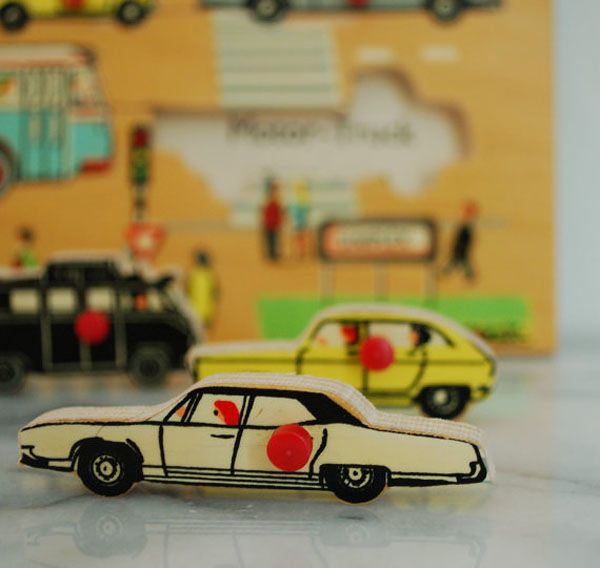 The lovely Jen in New Jersey has found so many gems to stock in her shop, Little Part Vintage. Kiddo clothing and kiddo decor? She's got 'em. That polka dotty giraffe is just TOO cute. Â I also love the midcentury puzzle! Â Shop here!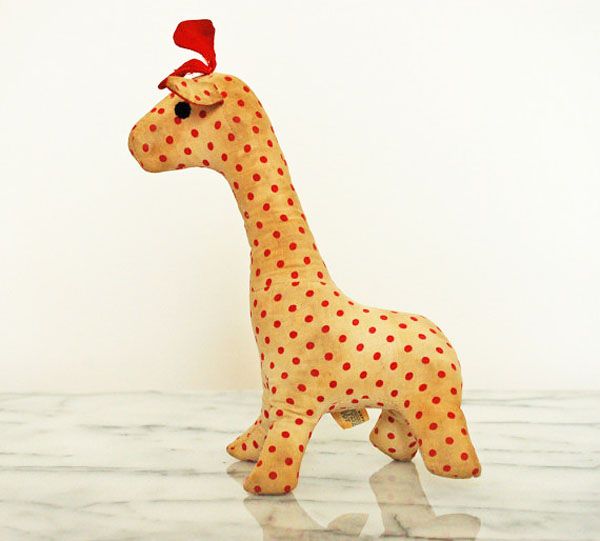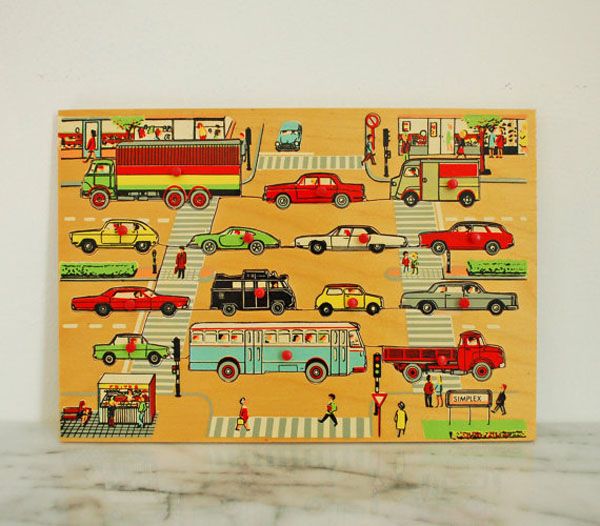 3. BOND PLACE VINTAGE
We love Miss Kim of Bond Place Vintage—her shop is another one that is always brimming with a terrific selection of housewares and kiddo duds. That houndstooth decanter down there? Fugettaboutit!!  Shop here!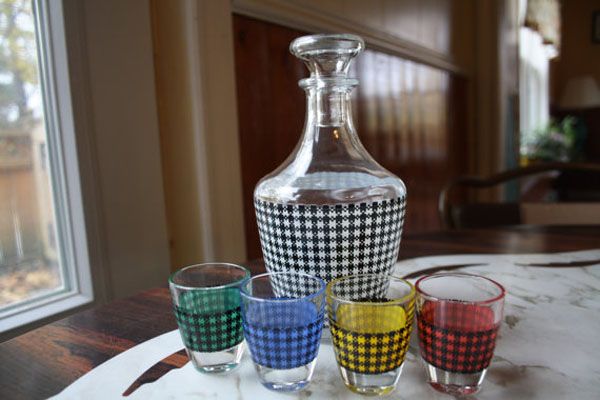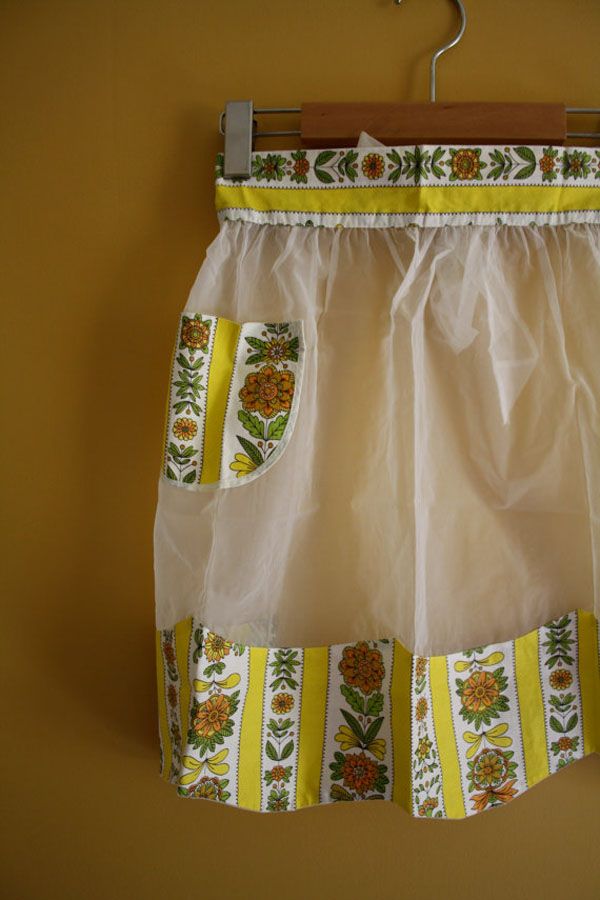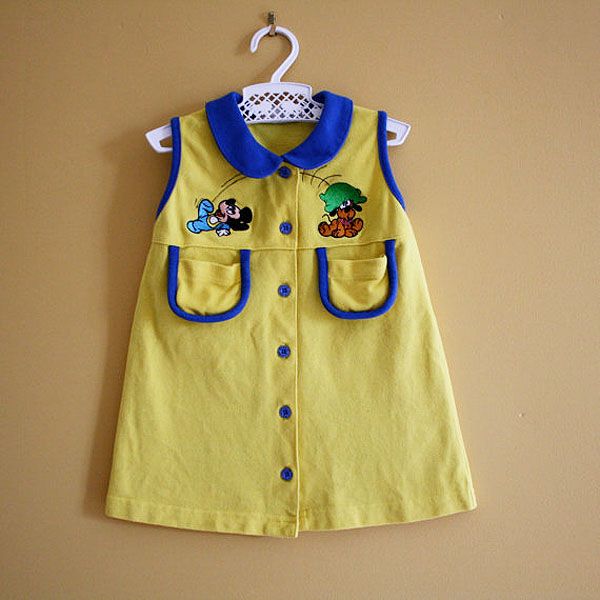 Wonderfully affordable and chock full o' little toddler goodies….that's Jennifer's sweet shop, Oliver's Forest. Just check out some of these little gems!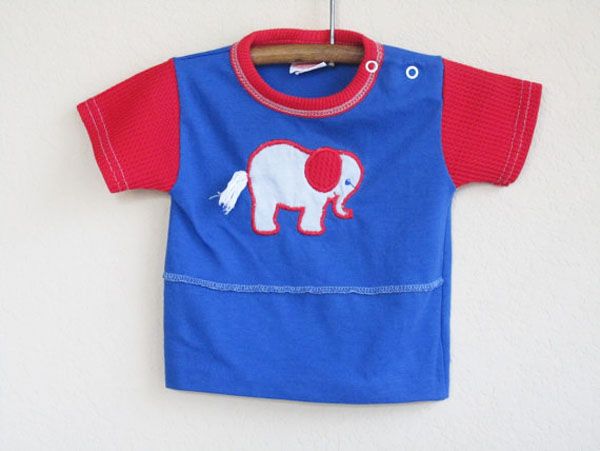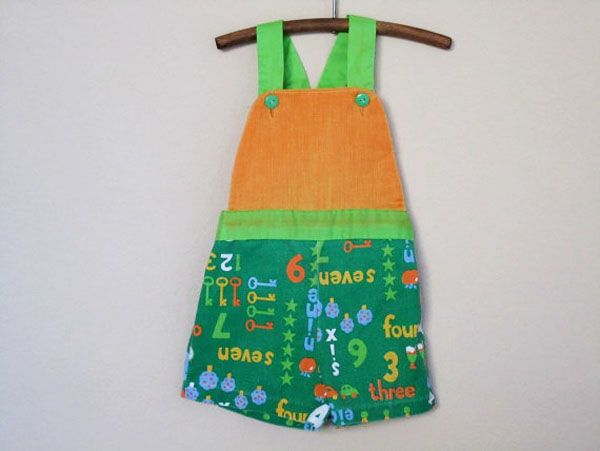 So cute! And this sweet pink vintage coat will only set ya back $10. WOW! Shop here!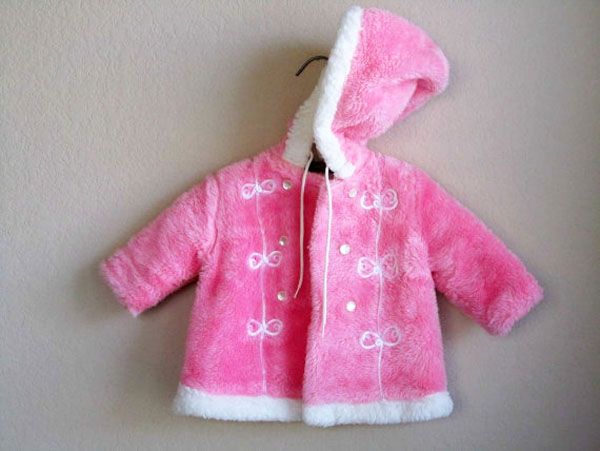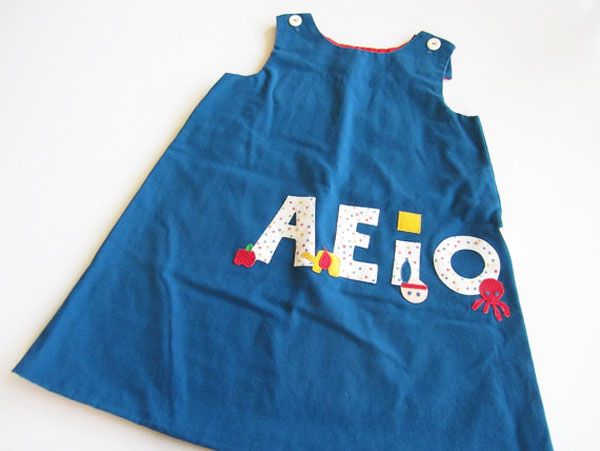 5. LA DI DOTTIE
La Di Dottie shop owner Kari is from Elk River, Minnesota and I don't know what they put int he water out there, but she has the cutest little models! She's got a fun and affordable selection of vintage goodies. Shop here!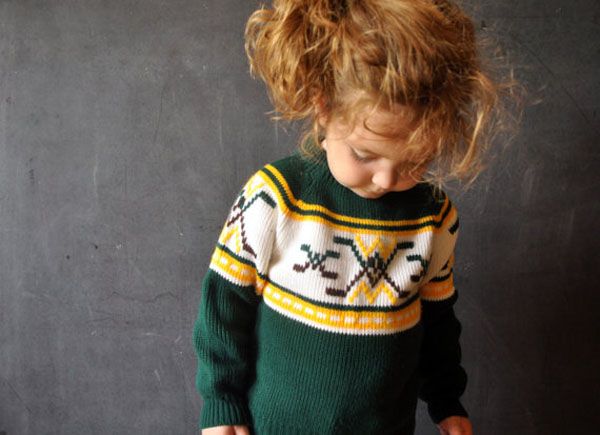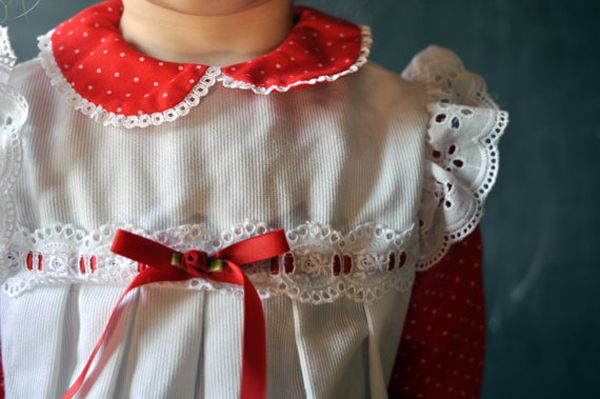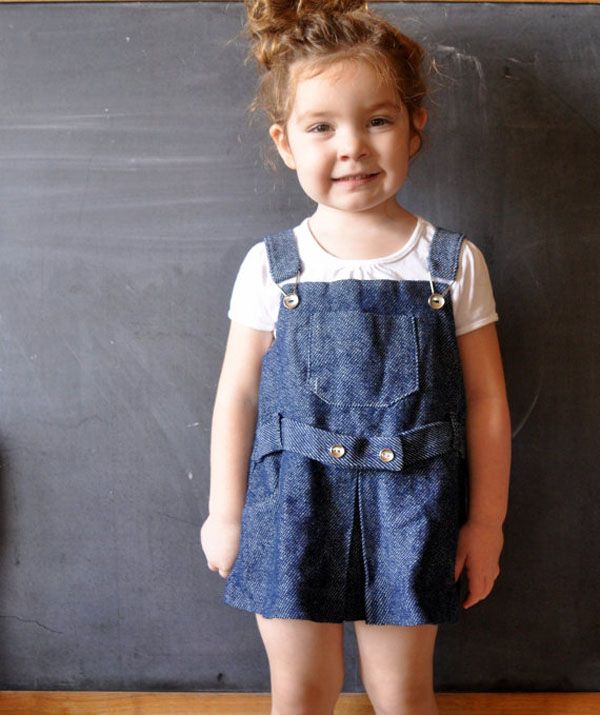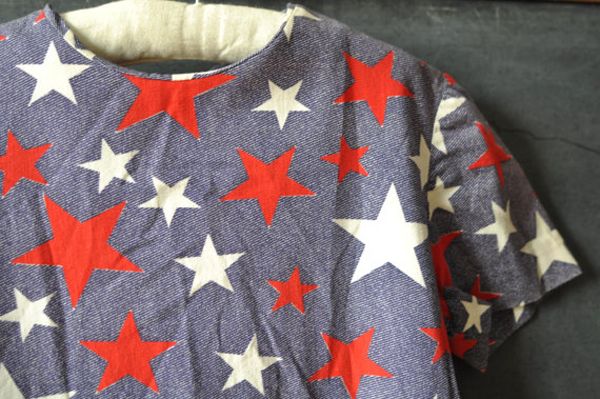 Chicago-based lovely, Beth Grushkin has a beautifully curated collections of vintage treasures! She's been a favorite around the Kiddo Camp for quite a while now, and one peek inside her shop and you'll see why! She has awesome kiddo stuff but she also has a fab selection of housewares and toys. Yeah. That snack and pop corn bowl up there with the genie lid? LOVE IT!  Shop here!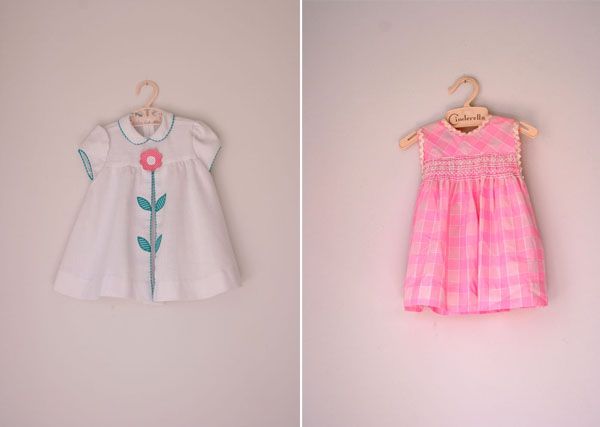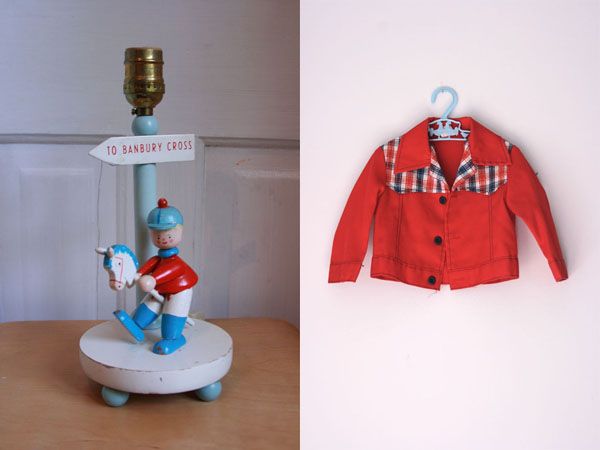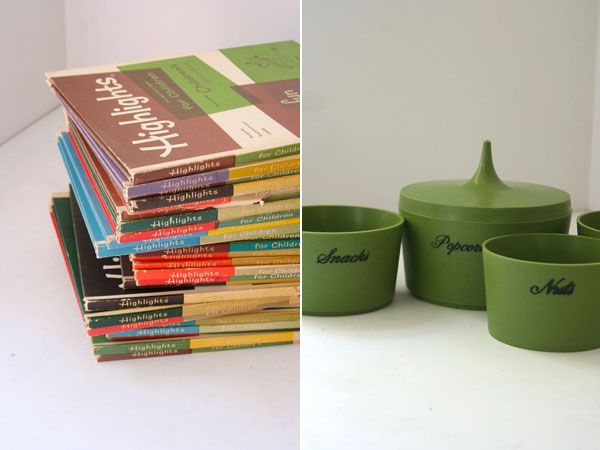 What a collection! That's just a taste of 'em. We have more coming tomorrow. We adore our sponsors and hope you'll check them out too. If you're interested in becoming a sponsor, email me…. Alix [at] modernkiddo.com and I'll shoot you a rate sheet. Happy shopping!