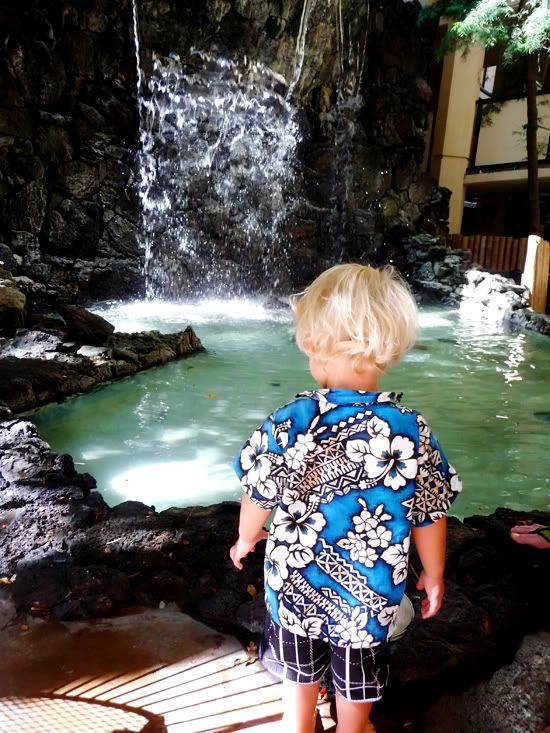 Gather round kiddos, it's time for Part 2 of our glorious Tiki Tour! Yesterday I showed off some fun photos from our jaunt down to Tiki Oasis in San Diego a few weeks ago. The event isn't a family event per se, but it is extremely family friendly! Lots of people brought their kiddos who all had a fantastic time!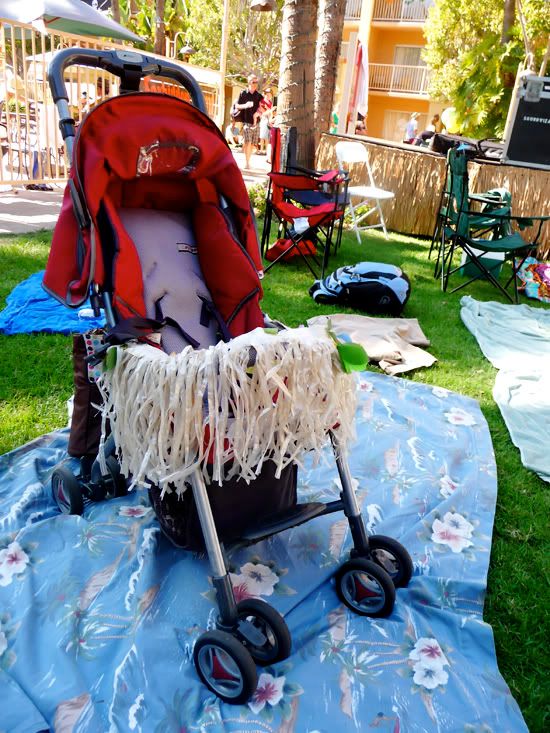 Friday afternoon things kicked off with an Opening Ceremony Parade—the marching band was an excellent touch!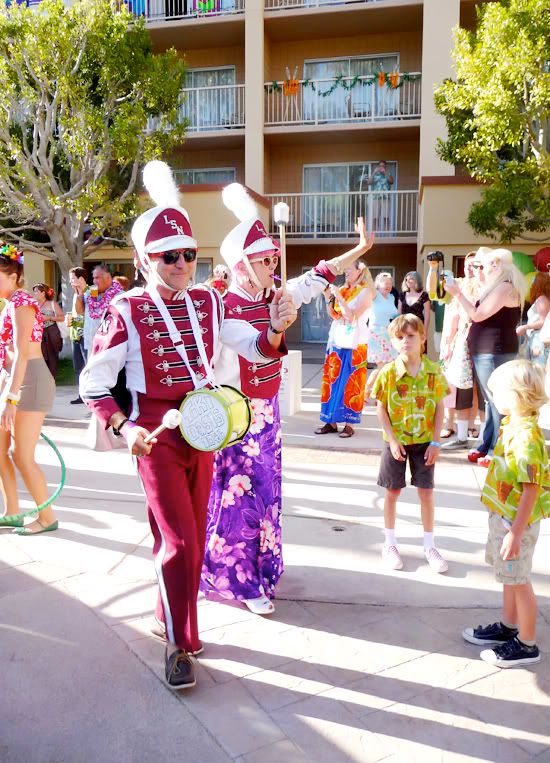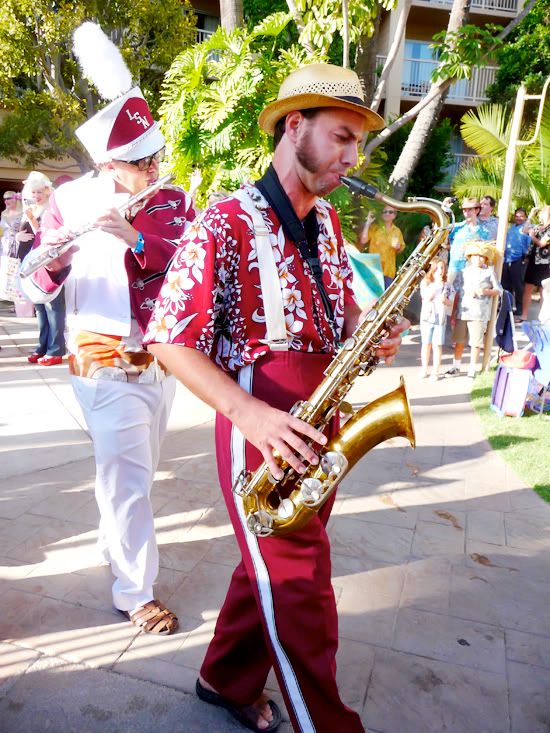 There was lots of swimming and then the evening show began!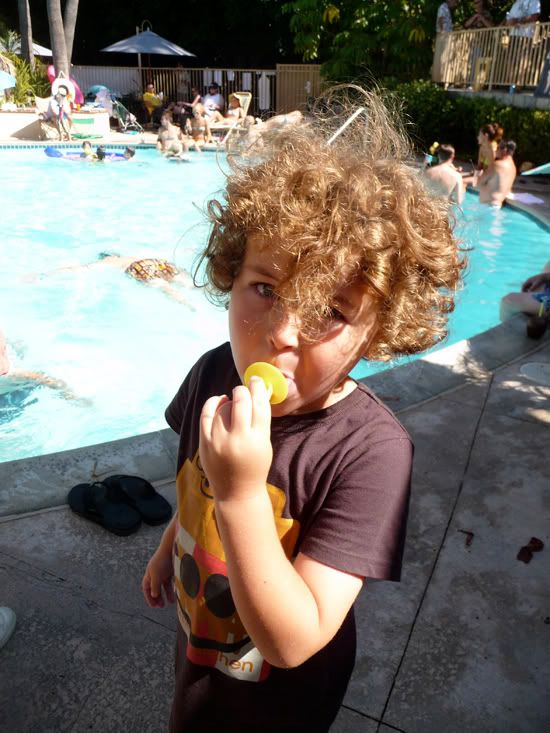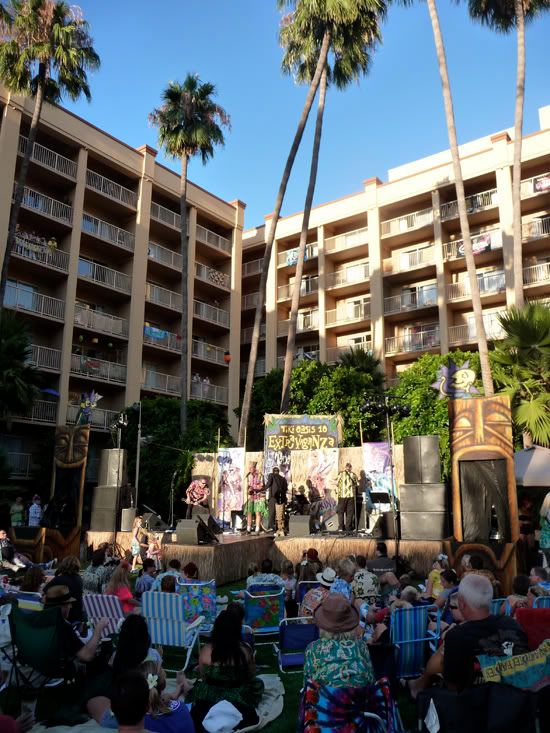 One of the highlights was a Vintage Tiki Fashion show held by  Melissa of the amazing shop Retro Diva. My friend Stephanie, of Pineapple Princess, had a featured in the fashion show for her kid's stuff and she asked me if Wolfie would "model" for her, which was a super thrill. She made matching outfits for him and Sierra, a really awesome little girl. I have to say, they looked adorable: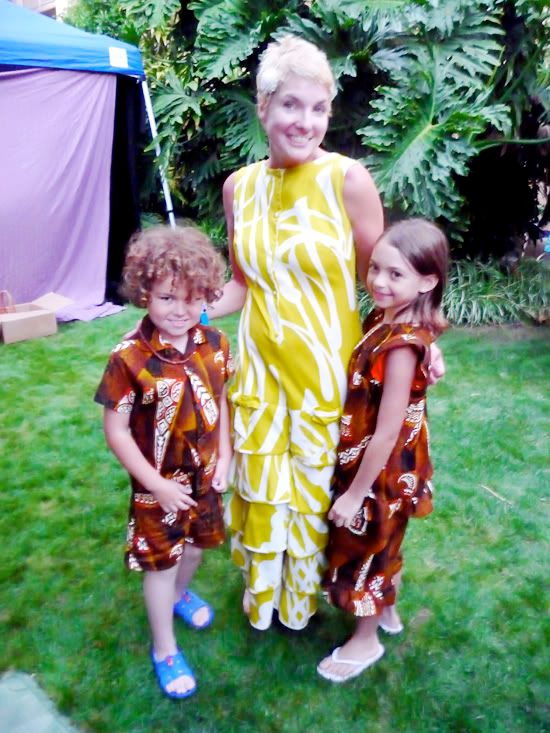 Wolfie surprised us all and was cuttin' a rug to the Plastic Bertrand song they played while he was on stage. So awesome! The cutie on the left is Doe's youngest kiddo, Dashiel (Doe and her hubs Otto von Stroheim are the masterminds behind this whole awesome extravaganza!).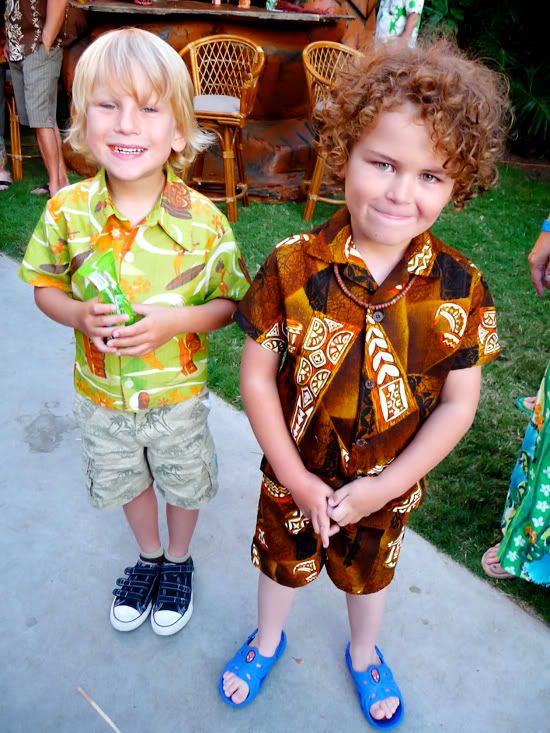 The next day we drove around San Diego (and thanks to our adorable Modern Kiddo friend Vintage Sugar Cube, we got some amazing restaurant tips!) but really it was all about the hotel and lounging out. So after lunch we came back for some more fun: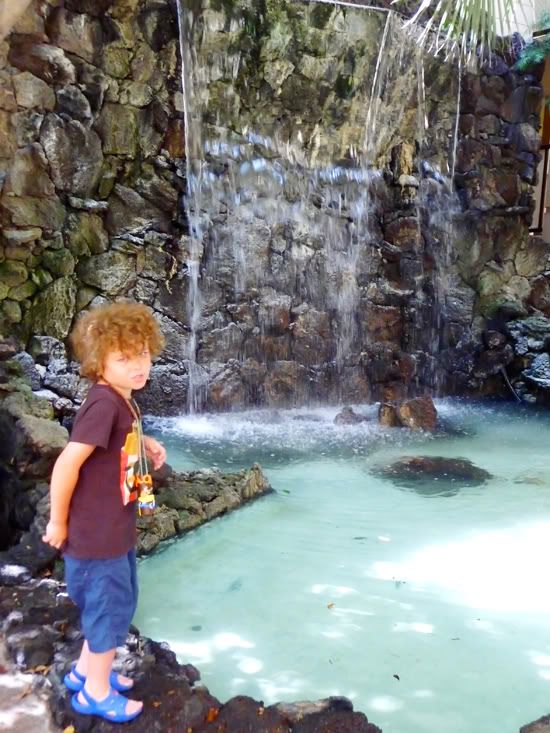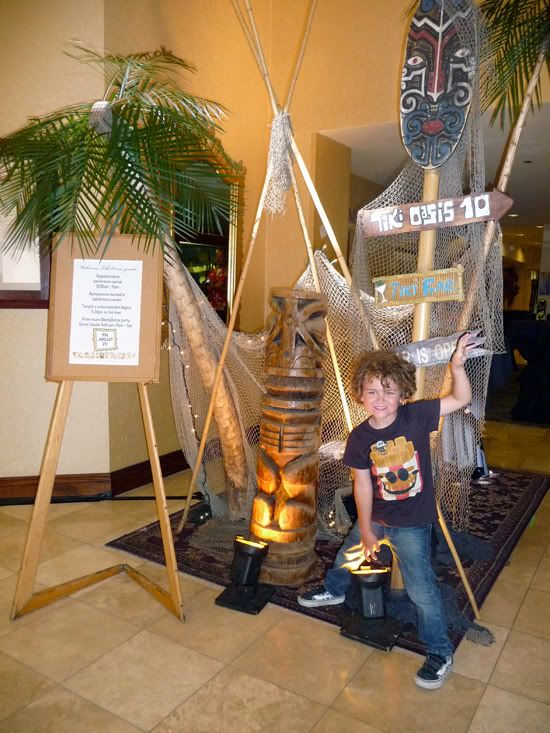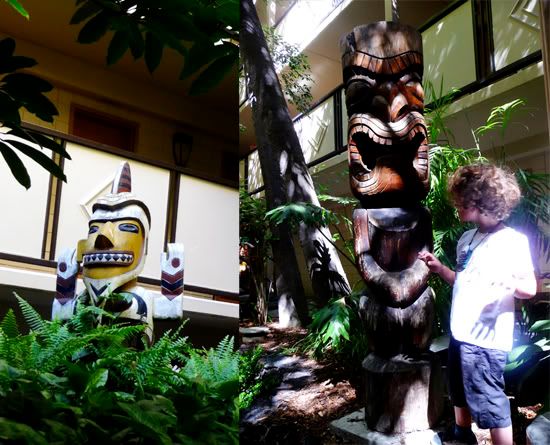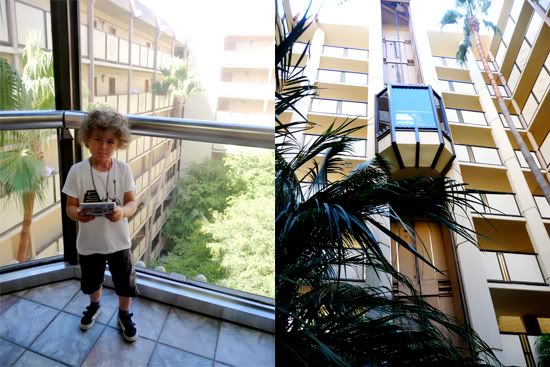 Yep. Wolfie brought his DS. Hey, he's a pretty spectacular for a 6 year old, but even ze Wolf Cub needs a little QT with his good pal Mario. It's a great reminder that little ones can certainly enjoy grown up outtings, but don't forget that kids are kids and need their own down time too!
Here is Wolfie with one of his best buddies, Miles and Audrey—they belong to Modern Kiddo reader Miz Landry. LOVE Audrey's sassy silver gladiator sandals: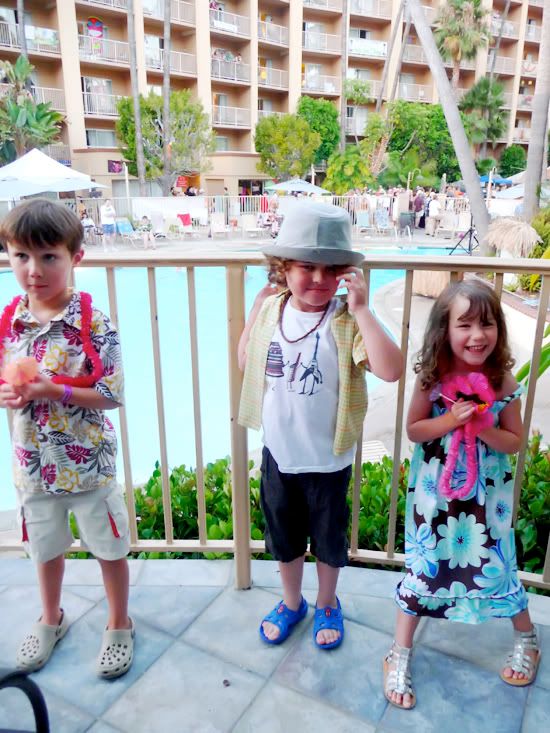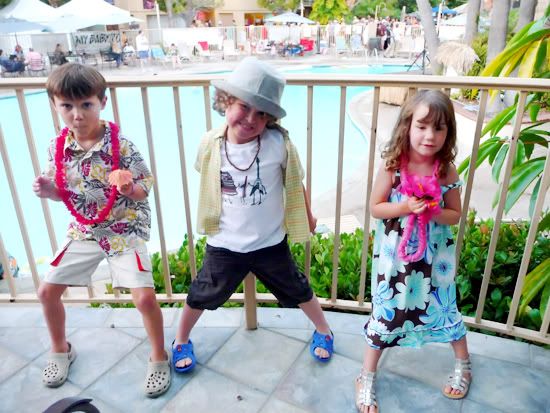 I was loving all the hip little kiddo fashions I spotted…check out these cuties: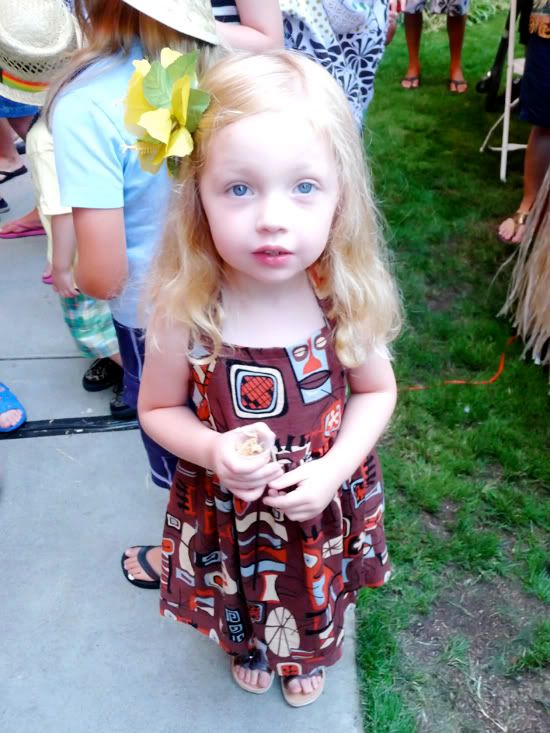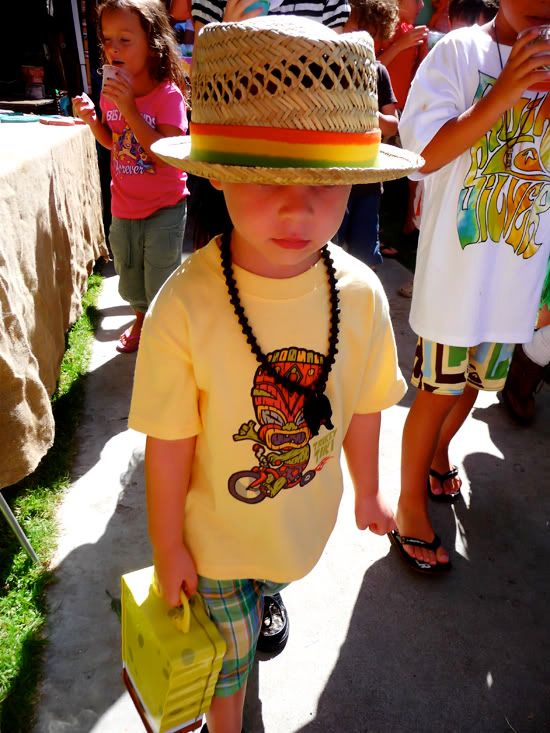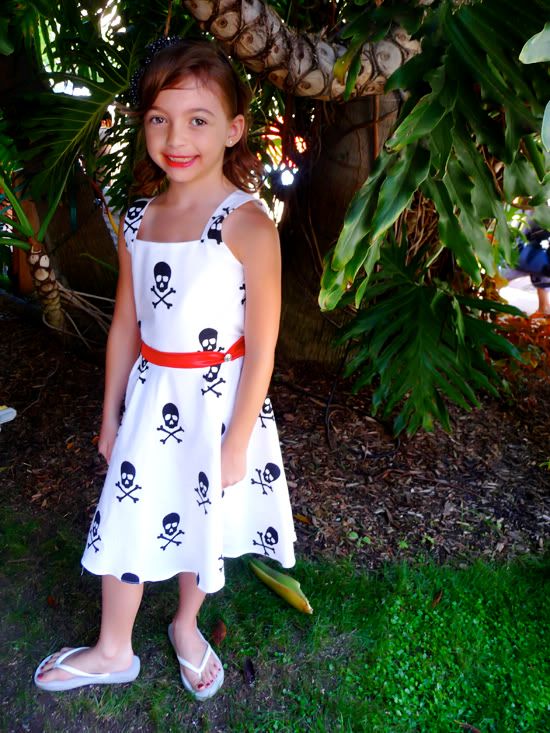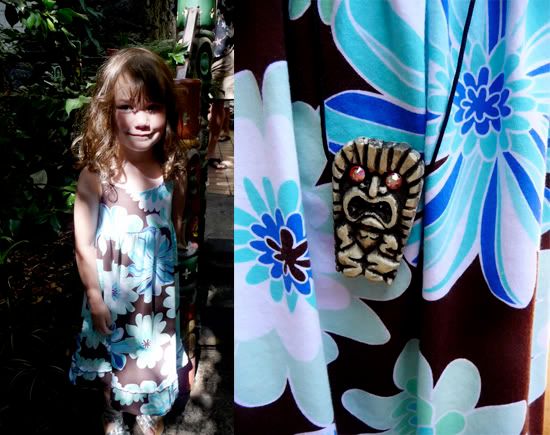 In addition to swimming and exploring the property, Tiki Oasis had a special kid's room with arts and crafts and other fun activities. Every child got their own teensy Tiki Mug too! (i suspect they were shot glasses, but hell…what the kiddo's don't know won't hurt 'em!)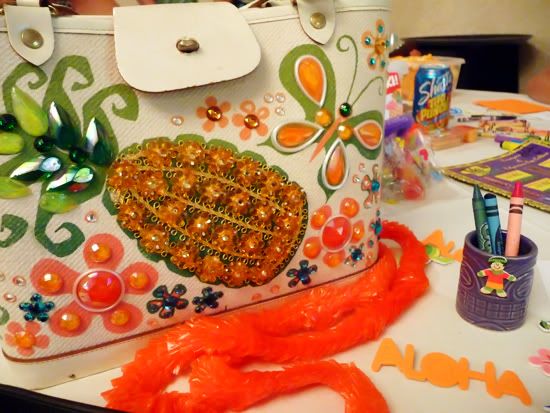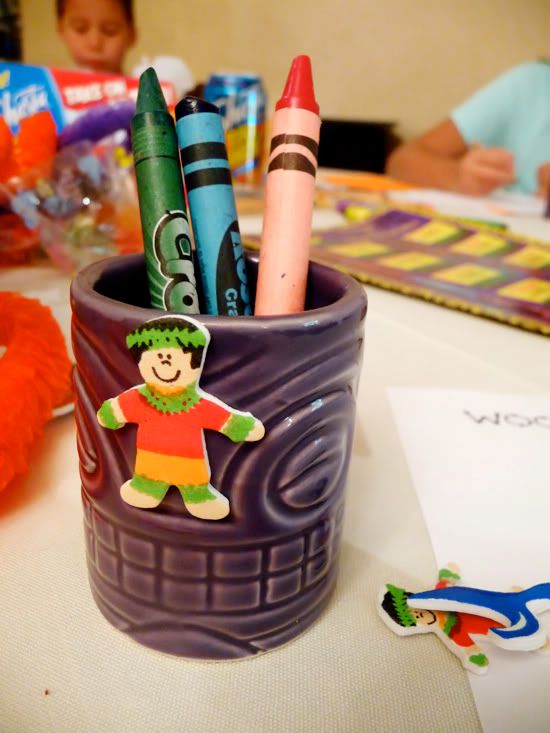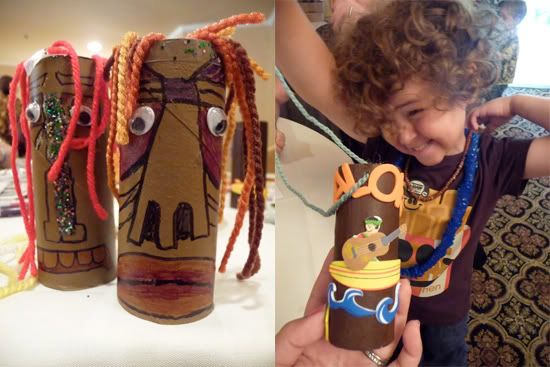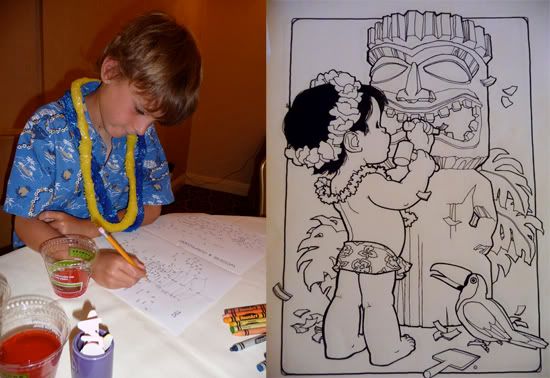 The highlight by far was th Saturday morning Tiki Tot Tour with King Kukulele. I've performed with the King before (with The Devil-Ettes) and he is amazing, hilarious and a totally talented ukulele player (check out this super short vid of him here….you'll get why the kids LOVED him!).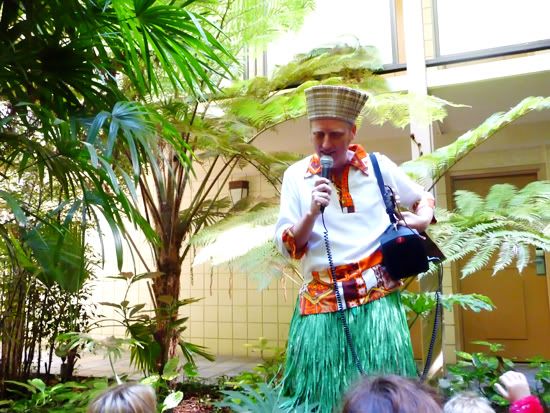 All the kids met up by the pool and King led them around the facility, where they walked up to all the tiki's and asked them questions. Honestly I'm not sure how they did this, but someone apparently followed the tour with a wireless mike/speaker and when the kids would ask a question it was as if the Tiki REALLY responded. They all had different voices….it was hysterical and the little ones totally ate it up!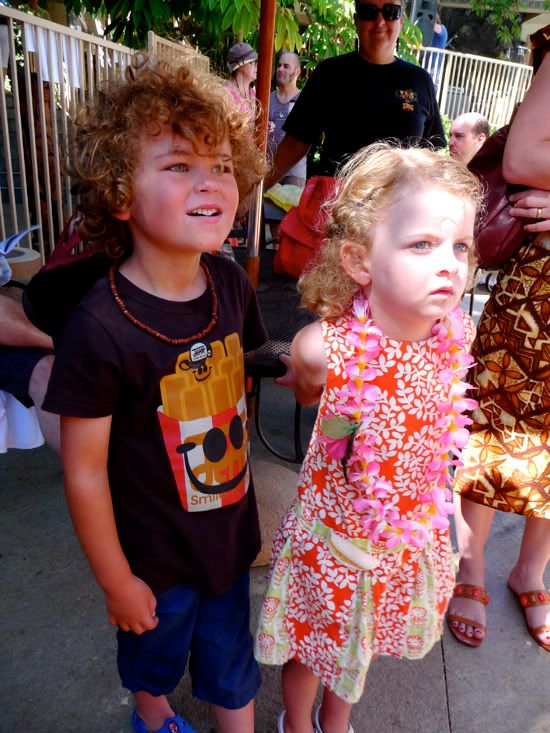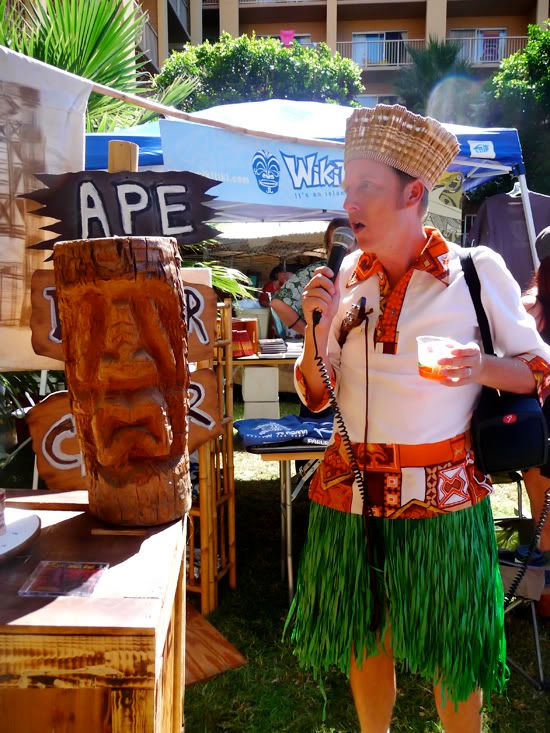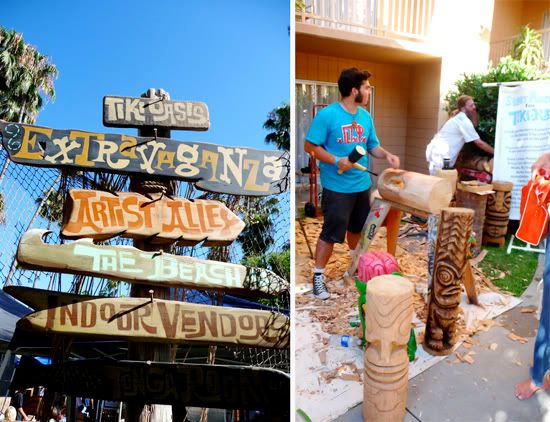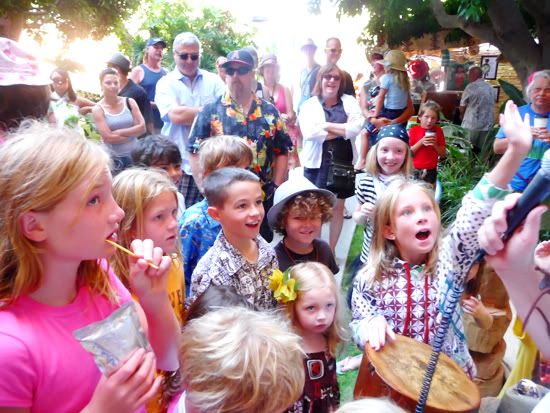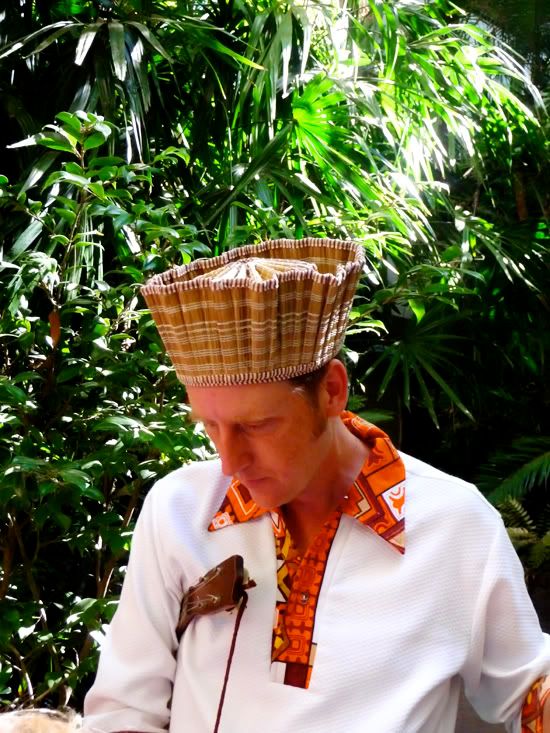 The vendors were all super sweet as they watched the kids parade around the property looking for Tikis. These kind folks brought out a tray of Sno Cones/shave ice for everyone!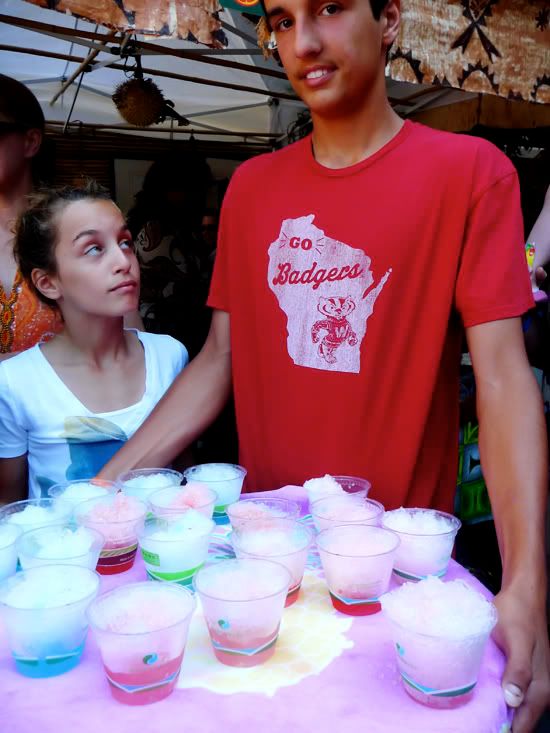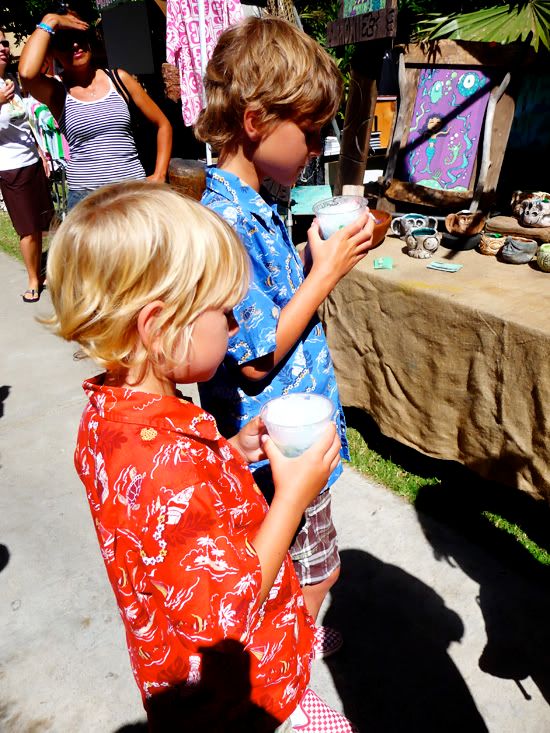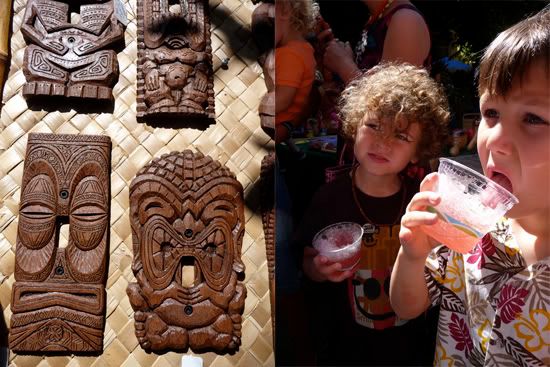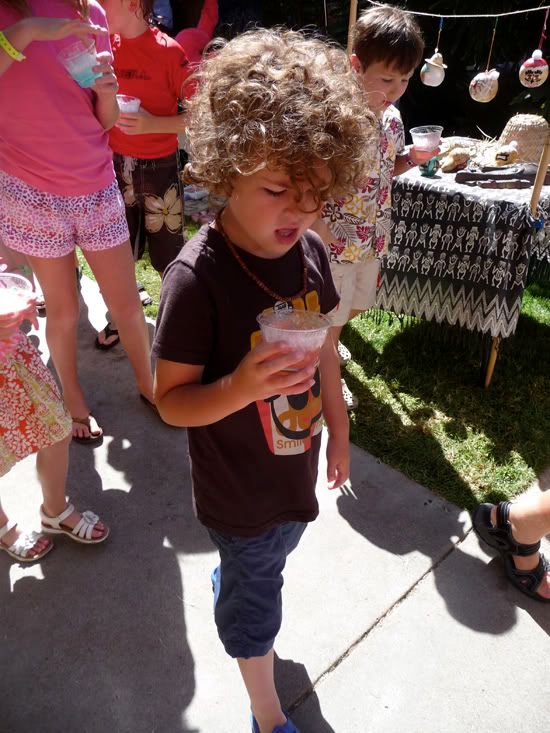 Wolfie thought that King Kukulele was THEE coolest. Afterwards he took Greg and I around to all the spots from the tour and pointed out all the things they learned from the Magic Tikis. It was really adorable, he would say things like, "Do you know that the tikis were bathed in the Magic Waters and that's how they learned to speak?" and then would look bemused and say  "Why aren't they speaking to us any more??" We also discovered the "invisible Tiki" that King Kukulele showed them:

All in all I would say it was our best mini vacation yet! I think Wolfie would agree…..