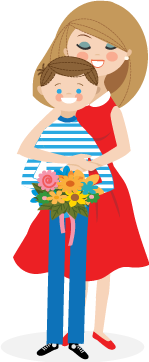 Helllllo friends. I hope you remembered to call or write yer mama yesterday! We had a nice and relaxin' day….nothing fancy, but lots of extra hugs from my little Wolf. We're having so much fun with our revamped mother's day logo (don't worry, it'll be business as usual in a day or two!) we decided to continue with a Special Edition of Vintage Monday. Instead of our usual round up of vintage duds for kiddos, we have some fun picks for all the ladies in the house! (Oh, and I made sure to pick a selection of sizes…don't worry these babies aren't all XS or anything. Most are M-L or have a shape that accomodate multiple sizes! Woot!)
Heeeeere we go, first up:
1. Kate Spade-Style Straw Bag
Tons of designers like Kate and Marc get their inspiration from the vintage racks. Why spend $200 on a handbag when you can go straight to the source? Look how adorable this bag is!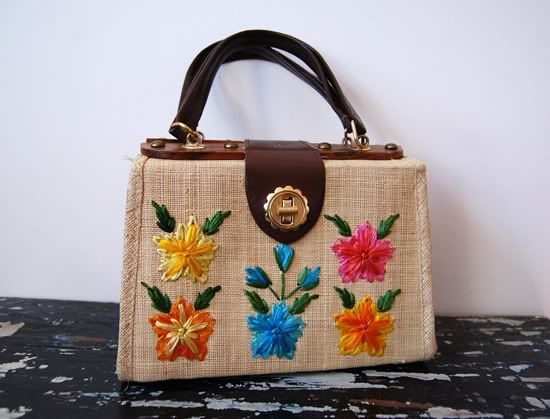 From my best girlie, Frecklewonder.
If you have the legs to go short, this would look adorable with sandals or tennies….but if yer like me (and have a few, ahem, "challenges" in the lower body region), you'll wear it over some rolled up jeans or cropped white jeans. CUTE!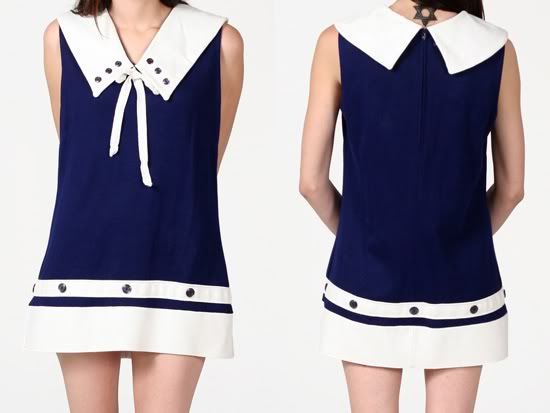 From Etsy gal, OldAge
I love the lipstick red color, the  bell sleeves and the cute belt. (Also, I love this girlie's Zooey Deschanel lookin' bangs!) This dressie more for a cool spring day than high summer, but how great is that color?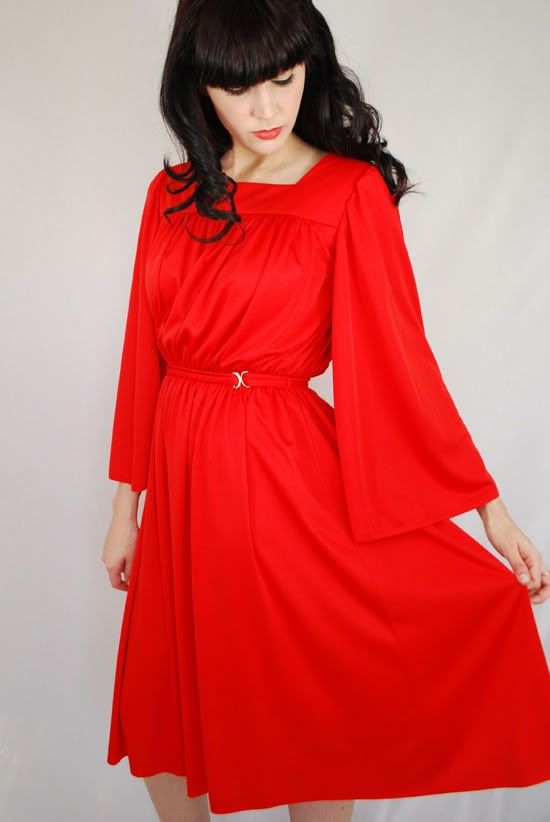 From Etsy cutie, RoseRedWinter
This is a perfect weekender skirt. Hip and stylish enough so you feel cute, but totally casual. I could see you dressing it up or down! But mostly I see you holding a yummy coffee and wandering the flea market while your husband offers to take the kid(s) for the day. Heh.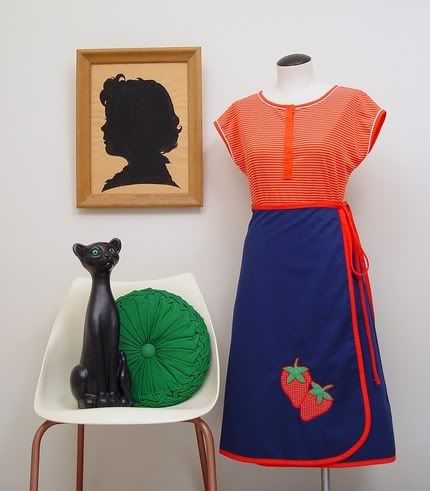 From Etsy cool gal, HellCatVintage
This is a great take on a weekend bag or even a little "carry to work" bag. I love the classic  mustard yellow color!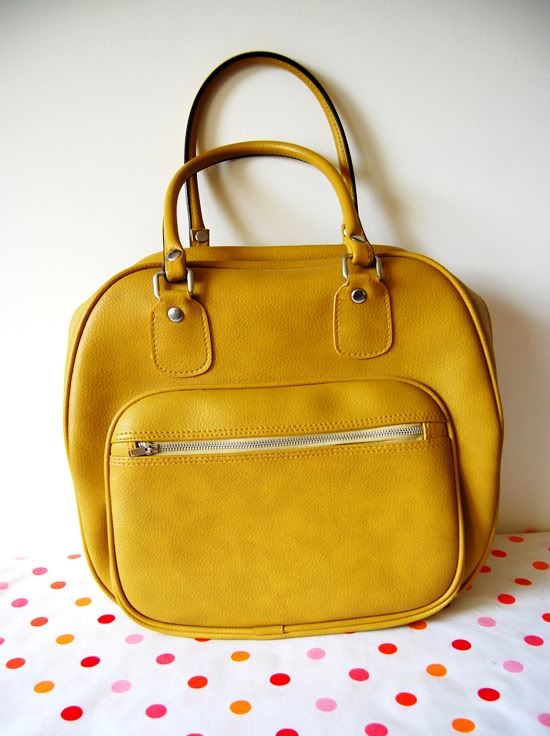 Also from the lovely Frecklewonder.
Hawaiian prints can make you look a little Mrs. Roper if you're not careful, but the fitted waist and cool zipper pull on this sassy number will make sure you look more chic than freak.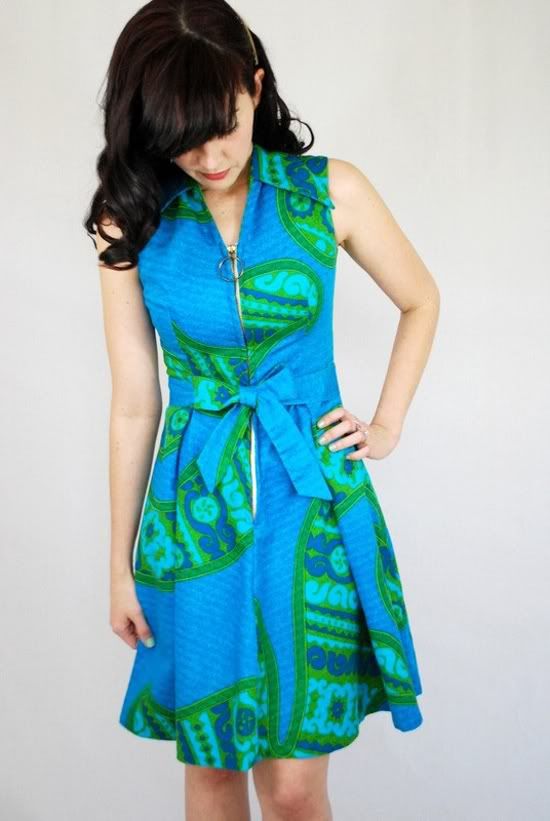 Another lovely from Etsy girl RoseRedWinter
The classic Chevron stripe is a totally flattering look — and in this bright and bold pink color, it's a smash hit! You can add a belt to this to give the waist even more definition, or just go "as is" to keep it casual and comfy.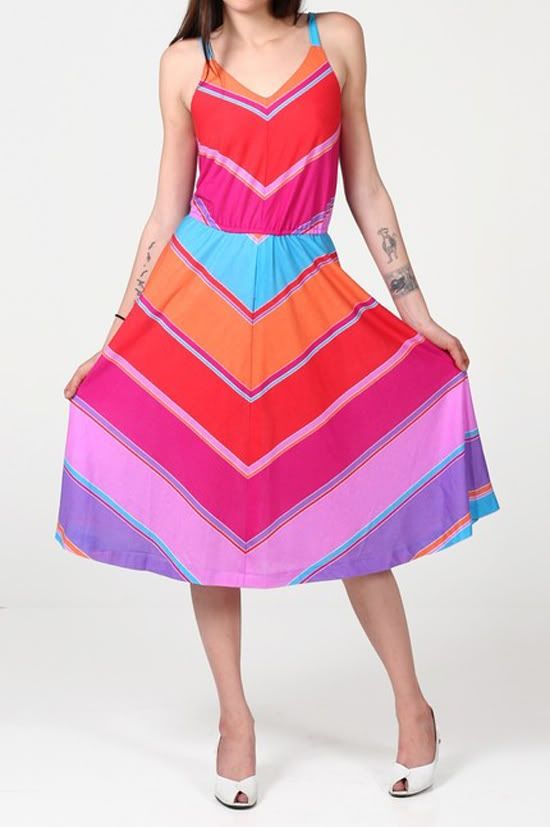 From Etsy seller OldAge
Black and White and Rad all Over
OK, I know not everyone is as color crazy as me…..so how about this lovely thang? One of the best parts of vintage is that it can look elegantly effortless or casual cute. With black and white, def add a little pop of color as you see fit! A bangle, a belt or a headband.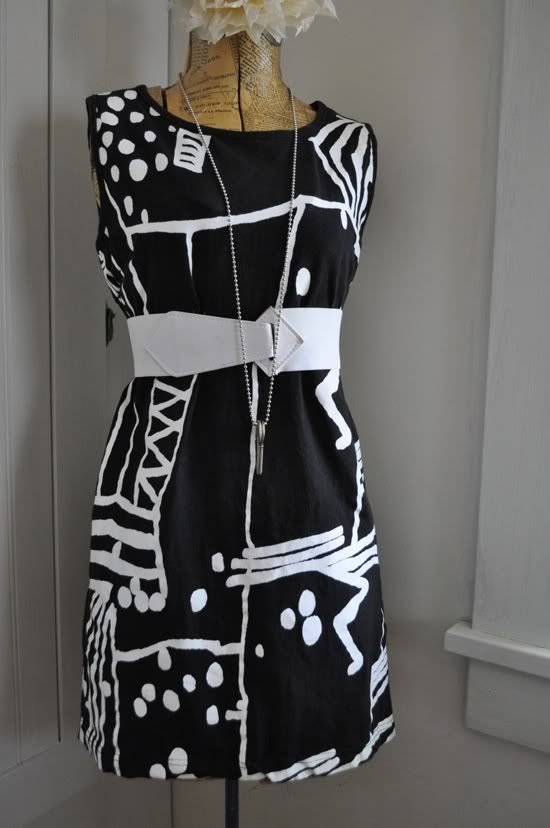 From Etsy seller ILoveLune
I love vintage purses, and this one is so cute. I've seen many a wicker box bag in my day, but the plastic rings on the handle straps give it a very modern (and mod) look. Love it!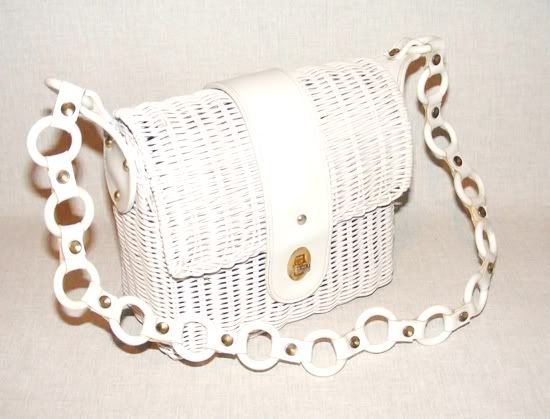 Get this cutie from eBay seller mydepaul
This cutie is perfect for a day at the lake or a picnic in the parkwith the kiddos ….the skort means you can climb the playground equipment and not be afraid of givin' the other mama's a peep show. Hee.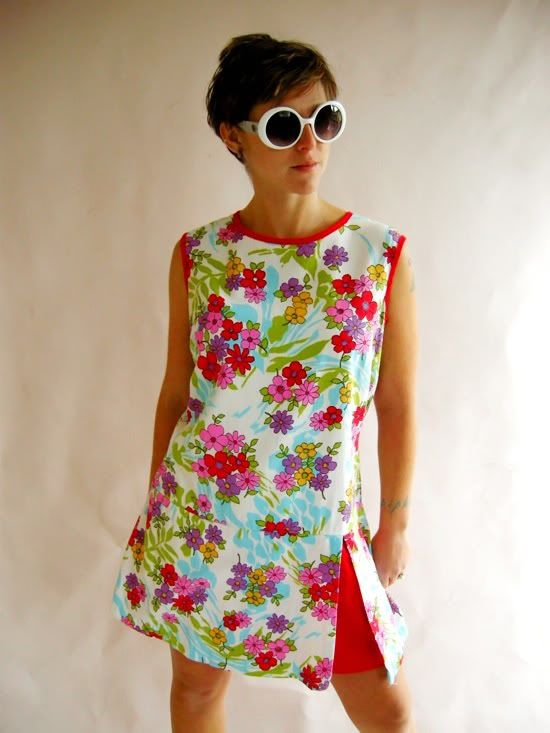 From sweet etsy gal empressjade
You know me, and I love mixin' and matchin' patterns so this pretty much made me squeal with glee. I know this bold, colorful look isn't for everyone, but how fun is this??  C'mon, admit it. This skirt made you smile.  Now just because you think you think "can't pull it off" ( PSHAW ladies!) , don't shy away from something like this. You can buy the polka dotty top and wear it with a jean skirt or get the fun skirt and keep it simple with a white baby tee and a cute necklace.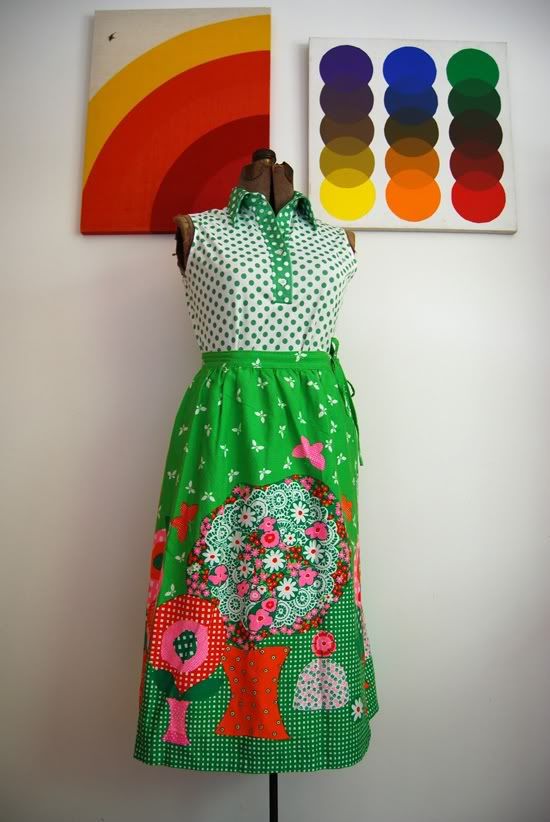 Was there any doubt that this beauty was from Frecklewonder? Â UPDATE: Phooey! Looks like this dress just sold last night or this morning. Well never fear, I have a cute Freckle back up for ya! Floral sundress goodness here.
OK, just in case I scared you off with my color frenzy , here is a little more approachable way to wear color. I love the bright blue and red contrast buttons….so sweet. It almost has a gunne sax/dirndl feel, ya know? She's wearin' it with sassy red wedges but flip flops or sandals or even chuck taylors would look just as cute!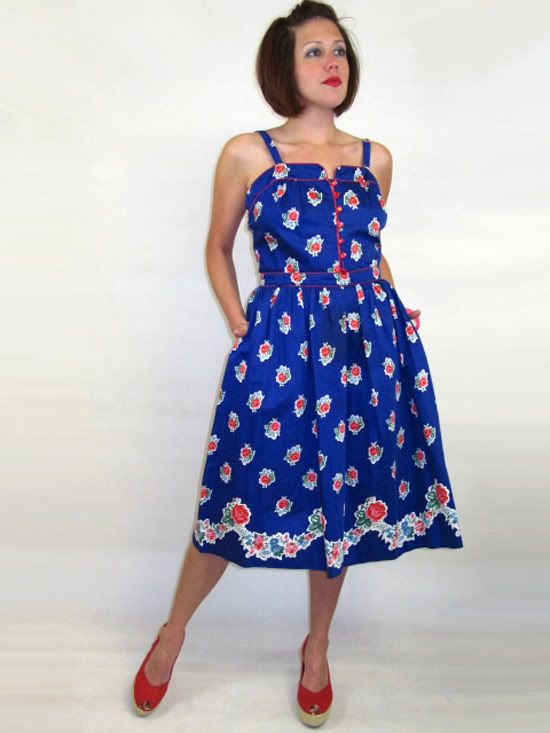 From eBay vixen, marissa1031
OK, this is my last dressy to offer ya. I love the easy breezy shape….you can leave it loose on a extra hot day or give the waist more definition with a belt. Looks like the perfect thing thing to throw on for summer!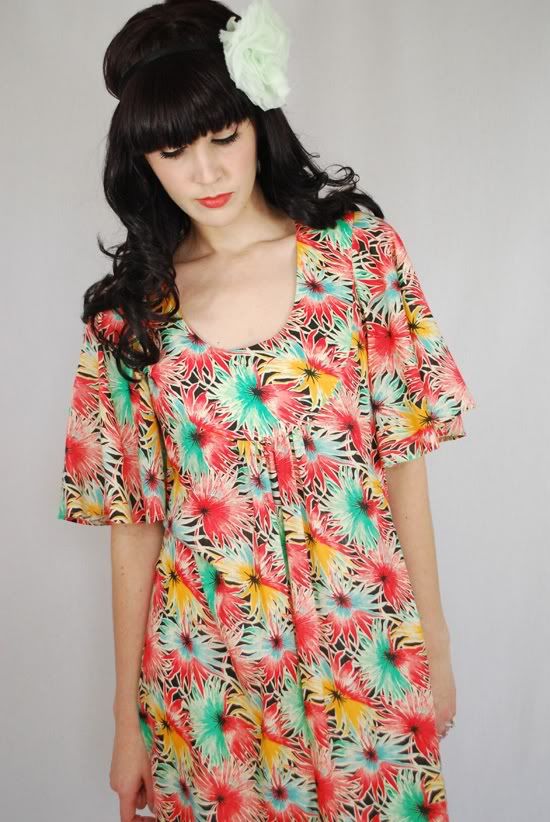 Also from our etsy pal, RoseRedWinter
Well that was fun! It feels like I'm bringing a touch of my Strawberry Lemonade blog over here with nary a kiddo in sight. But ya know, sometimes we need to focus on the ladies. Right? Have a smashin Monday friends! Dottie will be joining us in a bit with a special Vintage Monday feature of her own!